Sports betting in Nigeria continues to become more popular by the day. Even though the many retail outlets that dot the country are always buzzing with activity, it is the mobile sports betting market that dominates. Thanks to the mobile revolution, punters can place bets using their mobile devices from almost anywhere at any time.
The News Agency of Nigeria, which is the main content provider for the country's news outlets, recently estimated that about 60 million Nigerian adults actively wager on sports. This accounts for about ₦2 billion in bets every day or close to ₦730 billion per year.
Sports betting has come a long way since the days of back-alley bookies. Back then, bookmakers mostly offered questionable odds on major sports. You wouldn't have much trouble finding a bookie that offered moneylines, spreads, and totals on football or cricket matches, but you probably wouldn't find a bookie offering odds on some table tennis match halfway around the world. These days, online sportsbooks in Nigeria offer competitive odds on almost any sports you can think of. Even small market sports like darts, billiards, and cycling generate their share of betting action.
This tutorial will cover the different types of bets that the best Nigerian bookmakers offer. Most of these wager types are straightforward and easy to understand while a few others are a little more complex. After reading this guide, you will have a solid grasp of the many wagers you can make at your favorite mobile bookmaker.
The Best Betting Sites in Nigeria
---
Popular Bets
If you look at a betting menu for a major sports match, you will discover that there are loads of different bets you can make. Some types of bets are common to all sports while some are sport-specific. We will now look at some of the most popular types of bets that you will find at the best Nigerian online betting sites.
---
Moneyline Bets
Moneyline bets are perhaps the most popular bets among beginners and experienced punters alike. One of the most appealing aspects of moneyline bets is that they are very easy to understand. You simply stake your wager on the team you think will win a given match straight up. If you think that Crystal Palace will beat Watford, then you take Crystal Palace on the moneyline. If they come through for you, then you win your bet. If you place a moneyline bet on a team, and the game ends in a draw, then it's a push and you get your stake returned.
---
Totals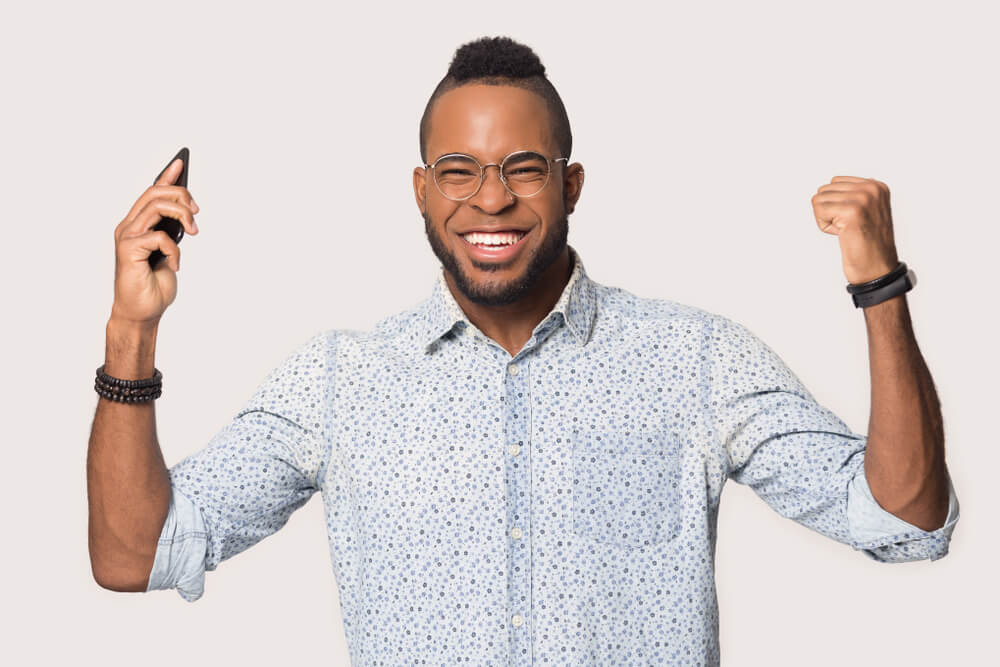 Nigerian bookmakers accept loads of totals bets every day. We should tell you that there are a few different types of totals bets. You can wager on how many goals both sides combine for in a full game. You can wager on half-time totals as well as individual team totals. If you are an ice hockey fan, then you can wager on period totals while basketball and American football bettors can wager on quarter totals.
The bookmaker sets the total and then it's up to you to decide whether you want to bet on the Over or the Under. Let's say that the bookie has set the game total at 5 for a match between Manchester United and Aston Villa. If you go with the Over, then you need both teams to combine for six or more goals. Choosing the Under means you need the teams to score four or fewer. If the teams scored five goals, then the wager would be a push and you would get your stake returned. The same idea applies to team totals, half-time totals, and any other type of totals bet.
It's worth mentioning that most Nigerian bookmakers that offer these types of bets also offer alternative totals. If the total is set at, say, 4.5, and you think it will sail over the total, then you could wager on a total of 5.5, 6.5, or higher. Doing this dramatically increases the odds which results in a much bigger potential payout. Of course, wagering on a lower alternative total shortens the odds.
---
Spreads
Sometimes, a matchup can seem very one-sided. A team can be such a huge favorite that they really aren't worth betting on. For instance, an upcoming AFL match sees Fremantle Dockers priced at -1000 on the moneyline. If you were to stake ₦1,000 on them, you would only stand to gain a paltry ₦100 profit. For many savvy sports bettors, this wager simply isn't worth it. However, there is a way to back Fremantle at -110 which is a much better price. Enter the spread.
The spread is simply a number that represents a projected margin of victory. In Fremantle's case, bookies set the spread at 40.5. This means that if you wager on Fremantle at -40.5, then the Dockers must win by at least 41 points. If Fremantle wins, but they win by fewer than 41 points, then the bet loses. Of course, an outright loss would also do your bet in.
On the other side of that matchup is the North Melbourne Kangaroos who are listed at +600 on the moneyline. Instead of taking such a long shot, you could wager on the Kangaroos to beat the +40.5 spread at -110 odds. If you took that wager, they can lose the game as long as they don't lose by more than 40 points. These types of bets are designed to level the playing field and attract even betting action on both sides. As such, the odds almost always hover just below even money.
As they do with totals, the best Nigerian online bookmakers offer alternative spreads. If you think that the Fremantle Dockers will win by 50+ points, then you could take Fremantle -50.5 at an attractive plus-money price of +155. Conversely, if you think that the Kangaroos can keep it a lot closer than the 40.5 spread, you could take a spread of +34.5 at +125 or take them at +30.5 at +155. An alternative spread is one of those types of bets that allow you to alter the level of risk and reward.
---
1X2 Bets
Also known as three-way bets, 1X2 bets can have three possible outcomes. The home team can win, the away team can win, or the game can end in a draw. These types of bets are essentially moneyline bets that factor in the tie. Because a third possibility has been introduced, 1X2 odds tend to be better than moneyline odds. Let's illustrate this using an EPL match between Chelsea and Wolverhampton. The moneylines are:
Chelsea: -1100
Wolverhampton: +600
The 1X2 or three-way odds are:
Chelsea: -280
Draw: +400
Wolverhampton: +850
As you can see, adding the possibility of a draw has a pretty significant impact on the posted odds.
While 1X2 bets are commonly associated with soccer, you can place 1X2 bets on most other sports too. One question that you may have is how a game end in a draw if there are no draws in that sport? Many soccer games along with sports like basketball, hockey, and baseball always produce a winner and a loser. The answer is really quite simple. 1X2 bets typically only apply to the regulation results. So, if a soccer match is tied at the end of regulation time, then it would be considered a draw. It doesn't matter what happens after that. 1X2 basketball bets are graded at the end of the fourth quarter, 1X2 NHL hockey bets are graded after the third period concludes, and so on.
---
Double Chance Bets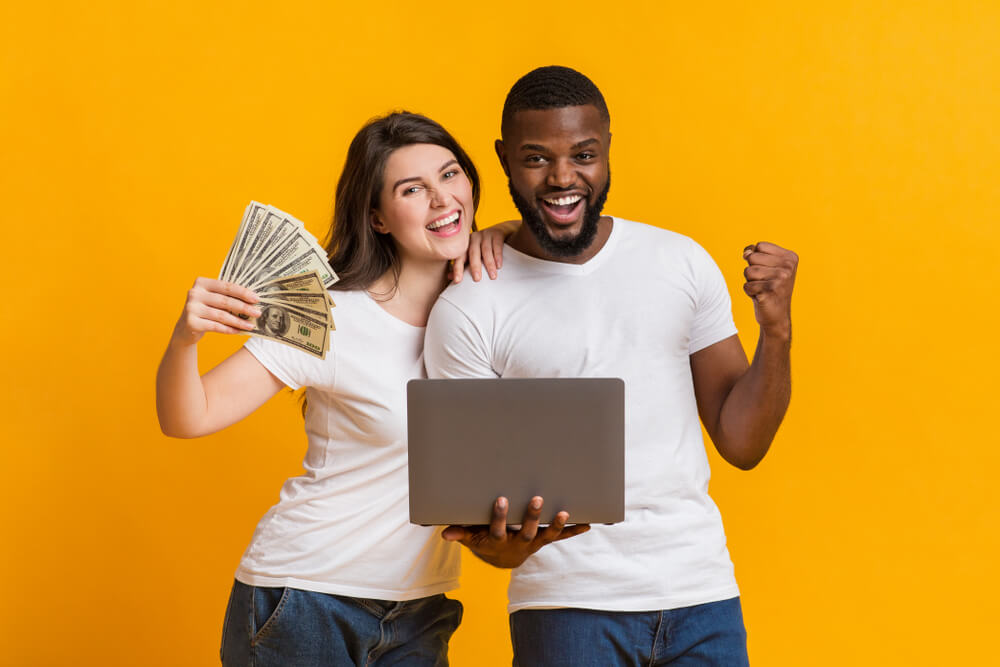 The double chance bet is a close relative of the above-mentioned 1X2 bet. As you recall, 1X2 bets have three possible outcomes. The challenge is to wager on the right one. Double chance bets offer the same three possible outcomes which are a home team win, away team win, or a draw. The difference between these two types of bets is that 1X2 bets only allow you to wager on one outcome. Double chance bets let you cover two outcomes. This leaves you with three options. You can cover the home team and the draw, the away team and the draw, or you can bet on both teams to win.
Whereas 1X2 betting odds are normally better than moneyline odds, double chance odds are a lot lower. This is obviously because the punter gets to cover 66.6% of the possible outcomes. If you refer to the Chelsea/Wolverhampton 1X2 odd in our previous example, you can compare them to the double chance odds to see how the odds are affected.
Chelsea or Draw: -1200
Wolves or Draw: +244
Chelsea or Wolves: -490
As is the case with so many other types of bets, you can place double chance wagers on the entire game or an individual half/quarter/period.
---
Draw No Bet
Anyone who has looked at the soccer betting menu at their favorite Nigerian online sports betting site has almost certainly come across the Draw No Bet. What are these types of bets? Well, you can look at them simply as moneyline bets or as 1X2 bets with the draw option removed. Any way you look at it, a Draw No Bet wager is backing a team to win. You win your bet if your team wins, you lose the bet if your team loses, and the online bookmaker refunds your stake if the game ends in a draw.
Of course, the removal of the draw as an option affects the odds. Going back to our Chelsea versus Wolverhampton match, the Draw No Bet odds are:
Chelsea: -950
Wolves: +710
You can wager Draw No Bets on full-time results or bet on halves, quarters, or periods.
---
Correct Score Betting
Have you done a bang-up job of handicapping a match? Do you think you've nailed it to the point that you believe you know what the score will be? If so, you should definitely consider placing an Exact Score bet. These types of bets can be very lucrative as the odds can get quite high. For instance, if you think that the heavily-favored Chelsea squad will defeat Wolverhampton by a score of 3-1, then you're looking at a +1300 payout. The lowest exact score odds for that matchup is +535 for a 1-0 Chelsea win. Of course, you can wager on exact scores for full-time results, or wager on halves, quarters, or periods.
---
Exact Total Goals
These types of bets can also payout handsomely. Unlike betting totals in which you either wager the Over or the Under, exact total goals bets require you to be precise. As the name of this bet suggests, you are wagering on the exact number of goals that both teams combine for. If you wager on six goals, then you can only win if exactly six goals are scored. Any other score total sinks your bet. Exact total goals odds typically range between about +250 and +1500 which means you can customize the risk and the reward.
---
Both Teams to Score
This is another one of those types of bets that are pretty self-explanatory. If you wager on Both Teams to Score, then you need both teams to score at least one goal. If you wager against Both Teams to Score, then you're going to need a clean sheet out of one side. Again, you can place these types of bets for the full game, halves, quarters, periods, and so on.
---
Total Goals Odd/Even
If you are looking for one of the easiest types of bets, then odd/even goal totals might be for you. One of the great things about these types of bets is that you really don't have to understand the sport you're wagering on. All you need to do is guess whether the total score will be an even number or an odd number. If you pick Even, and the match produces four goals, then you win. If five goals were scored, then you would lose. There are only two possible outcomes. In most cases, the odds for Even and Odd score totals usually hover a little below even money.
---
Run Lines
Baseball bettors love wagering on the run line. What are these types of bets? Well, they are essentially spread bets. If you back the favorite on the run line, then you need your team to win by two or more runs. If you wager the run line on the underdog, then you need that team to either win straight up or lose by no more than 1 run.
Because the run line is always set at 1.5, there is no possibility of a push. Betting on the run line is a great way of squeezing extra value out of your baseball wagers. To illustrate this point, we'll look at an MLB game between the Texas Rangers and the New York Yankees. First, let's look at the moneyline odds.
Texas Rangers: +194
New York Yankees: -215
Now, a lot of Yankees backers won't be too thrilled with betting at -215. So, how can they get better odds? Well, let's look at the run line odds.
Texas Rangers +1.5: -109
New York Yankees -1.5: -101
That's right! Instead of laying -215 on the moneyline, you can back the Yankees at near-even money on the run line.
---
Prop Bets
Prop bets cover a wide range of different bets. One of the most popular types of football prop bets is corners. In other words, how many corner kicks will either team or both teams combine for? These types of bets are perfect for those who have no interest in backing either team. Like Even/Odd betting, betting on corners doesn't require much football knowledge. Another popular game prop bet is bookings. Do you think emotions will get high leaving the referees to hand out a few yellow cards and red cards? Then you can bet on it. Do you think that one team will receive more bookings than the other? You can bet on that too.
The best Nigerian online sports betting sites give punters a variety of player props to choose from. You can earn some decent returns if you successfully wager on a specific player to score. You can take down an even bigger payout if you can correctly guess whether a certain player will score the game's first goal or last goal. Those odds skyrocket if you wager on a player to score two goals or a hat trick.
Then there are the many team props that you can find at top-tier online bookmakers. For instance, you can wager on whether a team will claim a come-from-behind victory or if they will have a clean sheet. When it comes to team prop bets, you'll find an abundance of different options.
---
Accumulator Bets
It's safe to assume that any experienced sports bettor has wagered a few accumulators. For those who are unfamiliar with these types of bets, an accumulator, also known as a parlay, is a wager on two or more different bets on the same ticket. For example, you could create an accumulator with the Golden State Warriors moneyline and the New York Yankees run line. You can mix and match different sports and different bets. You can parlay two bets or go deep with a 15-legged parlay. The accumulator's odds rise higher and higher with each new addition.
One thing you need to know about accumulators is that the odds for each selection are multiplied together to arrive at the cumulative odds. Let's say that you build the following accumulator. We'll use decimal odds to keep it simple:
Toronto Raptors ML: 1.85
LA Lakers +3: 1.91
Broncos/Chiefs Over 49.9: 1.95
To calculate the cumulative odds, we simply multiply the decimal odds together like this:
(1.85) * (1.91) * (1.95)
This totals 6.89, so now you have your cumulative odds. If you wager ₦1,000 on this accumulator, then you stand to win ₦6,890. As you can see, punters who wager accumulators can choose the level of risk. You could accumulate a dozen or more underdogs for a shot at a huge payout, or you can put a couple of favorites together to keep the odds in your favor. Putting 10 even-money selections on an accumulator would give you around 1000 to 1. On the flip side, banging two 1.45 favorites together could net you a little better than even money.
Now here's the rub. In order to win an accumulator, you need to get each and every selection right. Just a single miss blows up the bet. Of course, pushed selections won't do you in. They are basically taken out of the equation. Let's look back at our three-teamer above. If the Lakers total ended in a push, then you would still win assuming the other two selections came through. The cumulative odds would then just be the 1.85 Raptors moneyline and the 1.95 game total in the Broncos/Chiefs match. This means that the cumulative odds would now be 3.61. That ₦1,000 wager would earn a return of ₦3,610.
---