As the popularity of the sports betting industry keeps growing with every passing second, more and more Nigerian punters are placing wagers on their favorite sports, teams, and players online. Whether you are a newbie or a seasoned punter, the question of what method to use to process transactions at betting sites will always pop up.
When it comes to deposit and withdrawal processing at betting sites in Nigeria, the options available are often limited to traditional methods such as bank transfers and credit cards. One of the digital payment methods poised to change this narrative is Quickteller and Quickteller betting sites.
This article will break down all there is to know about Quickteller and why it is an excellent option for sports betting. We will cover what it is, how it works, its benefits, and a few other things you need to know to kickstart your journey into Quickteller betting.
Best Quickteller Betting Sites
Option to bet live on a sporting event
Lots of promotions for new and loyal users
Plenty of available betting markets
Good choice of games
Fast withdrawal times
Large number of games developed by leading software providers
Easy to use website
A full section of promotions and bonuses
Frapapa licenced in Nigeria
In-play wagering function
24/7 Customer Support
Multi-live betting
Several bonuses and promotions
Transactions with cryptocurrencies only
The 6-level Vip program
24/7 available customer service
In-play betting on sporting events
Lots of bonuses and VIP program
Android and iOS applications
In-play and live streaming of sporting events
Adaptability to new and old mobile devices
A large number of betting markets
Great Sports betting and Live Casino
Over 80 payment methods
Nice bonuses for new and existing customers
---
What Is Quickteller?
Before getting into the nitty-gritty of Quickteller and what the payment system betting offers, it is essential first to understand what the payment method is all about. To help you out, here are a few fast facts you should know about the method:
Quickteller is a payment platform launched by Interswitch Group, a leading African integrated payment system and digital commerce platform company.
It offers a one-stop-shop, easy-to-use, multi-channel payments platform designed to make payments simple, convenient, and enjoyable.
Quickteller acts as the middleman between its users' bank accounts and online billers or service providers, protecting its users' financial information.
The payment method is primarily operational in Nigeria but is gradually finding its way into other countries in Africa.
You can use Quickteller to transfer and receive funds, buy airtime and data, pay for services, pay bills, and deposit funds into betting sites.
---
How does Quickteller work?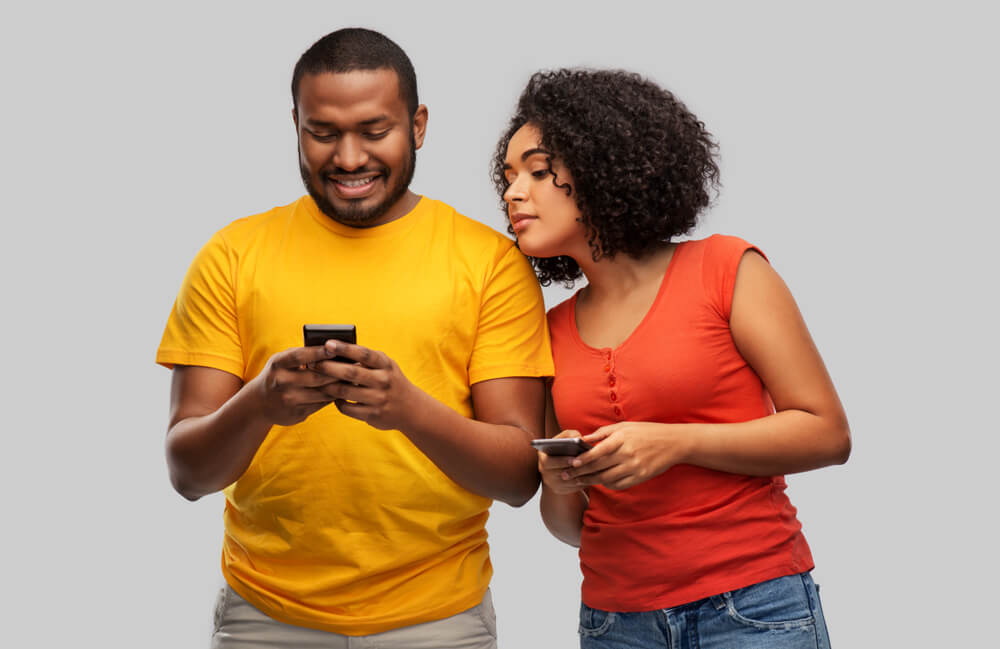 Quickteller functions much in the same way as other "e-wallet" services, such as Paypal. You can use your Quickteller account to process transactions online by linking your bank account or bank card to the account.
Thus, when you process any payment, like depositing funds to a sports betting site, the full amount will be automatically charged to the linked bank account or card. One obvious advantage of this method is that it prevents your payment information from exposure to betting sites.
Like Paypal, Quickteller also has an e-wallet called eCash. With the eCash feature, you can also directly deposit funds to Quickteller. These funds will be stored in the wallet, and you can then use them to process any transaction online.
Interestingly, the Quickteller payment platform is also available via the Quickteller Paypoint agents, who are merchants and entrepreneurs who offer Quickteller services to people. Also, you can easily access Quickteller through most banks' Automatic Teller Machines (ATMs). It is worth noting that you would not need to have a Quickteller account to access the payment platforms' services with the Quickteller Paypoint agents and the ATMs.
---
History of Quickteller
As we have mentioned earlier, Quickteller is a payment solution owned and operated by Interswitch Group, a highly respected Nigeria-based technology-driven company focused on innovating the payment ecosystem in Nigeria and Africa as a whole. Since it was founded in 2002, Interswitch Group has been instrumental in digitizing Nigeria's then paper-ledger and cash-based payment system.
Quickteller is one of the innovations Interswitch introduced to transform Nigeria's payment system, which has grown to become one of the biggest household names in the country and some other countries in Africa.
Quickteller started as a Business to Business (B2B) platform that provides services to registered billers and service providers. It then made its way to ATMs and merchant POS terminals, enabling business-to-business-to-consumer (B2B2C) services, such as airtime top-up, transfer of funds, and bill payment. Today, Quickteller has also grown into a business-to-consumer (B2C) platform that provides different services directly to consumers.
---
Quickteller in Nigeria
As we have mentioned earlier, Quickteller started its journey in Nigeria and remains to date one of the country's largest digital payment services. With the Quickteller platform, Nigerians can quickly and conveniently transfer money via the web and mobile. It also provides them with a means to pay for a variety of services online, including mobile and data services, hotels, travel, entertainment, and, most importantly, fund betting sites.
---
Advantages of using Quickteller
One question that will be on your mind and every other punter looking to place bets on Quickteller betting sites is, "Why Should I use Quickteller for Betting." While the payment method has a few letdowns, it has many more benefits. Let's explore some of these advantages below.
Security of Sensitive Financial Information
Quickteller is essentially an intermediary between its users' traditional payment method and the online store or site they want to process online transactions. Thus, with Quickteller, there is never a need to expose your bank account number, credit/debit card number, or any other financial information when placing bets online.
Instant Deposits
One of the best things about Quickteller betting is that most transactions only take a few minutes. This means that you will not have to wait for ages for the deposited funds to reflect in your betting account, and you can get started placing bets on your favorite sporting events immediately.
Available via Different Platforms
Another exciting thing about Quickteller betting is that punters can access the payment provider's services via multiple channels. Punters can process payments on Quickteller via its official website and the Quickteller mobile app, which is available for Android and iOS devices. You can also process transactions through the Quickteller Paypoint agents or at most banks' Automatic Teller Machine (ATMs).
Easy to use
The Quickteller payment platform is user-friendly and intuitive, making it simple to navigate and use, whether you use the Quickteller mobile app or access it via the website.
eCash wallet
Although most Quickteller transactions are done using bank cards and bank accounts, this is not the only gateway this payment method provides to its users. Quickteller also has an eCash wallet, an e-wallet that allows users to digitally store their funds, send and receive money, and pay bills. Thus, when funding their account with Quickteller, punters can use their bank account, bank cards, or the eCash wallet.
---
Quickteller in Betting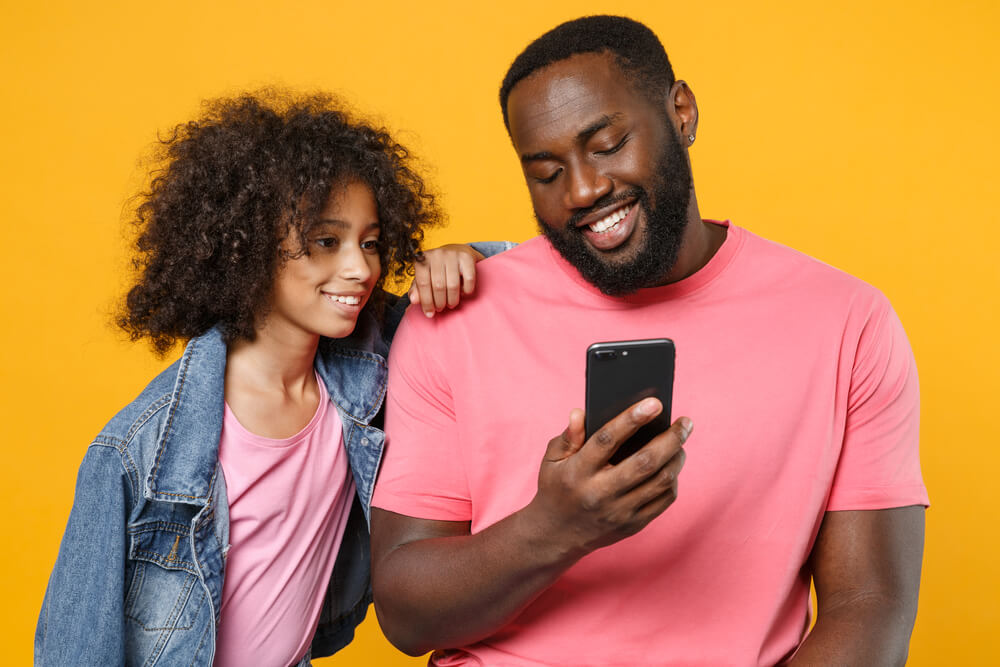 One of the main goals of Quickteller was to get over the limitations and restrictions of the traditional payment method, allowing Nigerians to make fast and easy transactions online while keeping their personal information safe. Due to this, it was only a matter of time for the method to be supported for processing transactions at sports betting sites. Today, several Quickteller betting sites support the method as a means of making deposits on their platforms.
Interestingly, the Quickteller platform has a section where players can directly deposit funds into their betting accounts without going through the betting site. This means that you don't even have to worry about whether or not a betting site accepts this method for processing payment. You can just go to this section to see the Quickteller betting sites that support the method.
However, you should note that while many Quickteller betting sites use the method for processing deposits, we couldn't find any supporting the method for withdrawals.
---
How to Deposit and Withdraw on Quickteller Betting Sites
Needless to say, knowing how to use this method to process payment at Quickteller betting sites is necessary when you want to start betting online. So, let us take a quick look at the deposit and withdrawal processing with the Quickteller payment method.
Depositing with Quickteller
As we have mentioned earlier, one of the most interesting things about Quickteller is that it provides punters with the opportunity of processing transfers, including depositing money to betting sites, through multiple platforms. You can use the Quickteller website, the Quickteller mobile app, the Quickteller Paypoint agents, or any ATM. With the Quickteller Paypoint agents and ATM, you don't even have to register on the Quickteller platform to fund your betting site via the Quickteller gateway.
That said, here is a step-by-step process you need to follow to deposit your betting account with the Quickteller website or mobile app.
Log into your Quickteller account.
Go to the "Pay Bills" section and click on the "Betting, Lottery and Gaming" button.
From the list of options that appears, select your preferred betting site.
Enter your User ID, Customer ID, Login ID, or registration phone number for the betting site.
Input your preferred deposit amount.
Click "Continue," and you will be directed to use your card or eCash (the Quickteller e-wallet).
If your card details are not already saved, fill them in.
Click "Pay" to complete the transaction.
Once you are done, your betting account will be funded in no time.
Quickteller & Withdrawals
One of the downsides of Quickteller betting is that while many Quickteller betting sites support the method as a means of processing deposits on their platform, they don't support it as a medium for withdrawals. In fact, many betting sites in Nigeria prefer to process their punters' withdrawals into their bank accounts directly.
---
How Secure is it to Use Quickteller in Betting?
Internet transactions are fast and convenient. However, they are also vulnerable to security threats.
Thankfully, like every top-tier digital payment platform, Quickteller understands this fact and takes the necessary measures to ensure the security of its user's personal information and prevent unauthorized access to such information. The company is also PCI DSS certified.
Also, Quickteller acts as an intermediary between your bank account and Quickteller betting sites, which means you won't have to share your banking or card details at any betting site. This adds an extra layer of protection for you when you place bets online, as your details cannot be compromised in any way whatsoever.
---
How to Open a Quickteller Account
Before you can enjoy the many benefits that Quickteller offers in betting, you need to first register an account. Thankfully, the process of creating an account with Quickteller is really simple. All you need to do is follow these steps:
1. Visit the Quickteller website at Quickteller.com. Alternatively, you can go to Playstore or App Store to download the Quickteller app on your mobile device and go from there.
2. Click on the "Sign Up" button to kickstart the registration.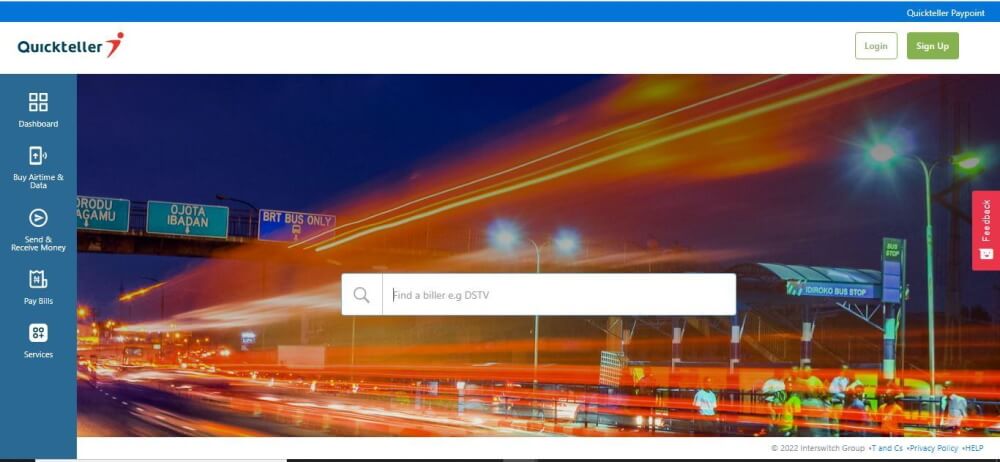 3. This will bring up a registration form where you will enter the necessary personal information.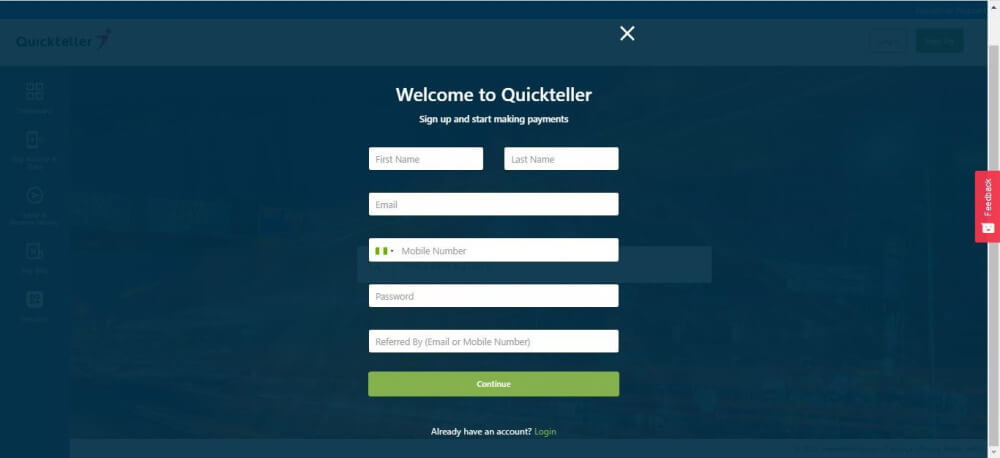 4. After this, you will receive an activation code by email, which you will need to enter to activate your Quickteller account.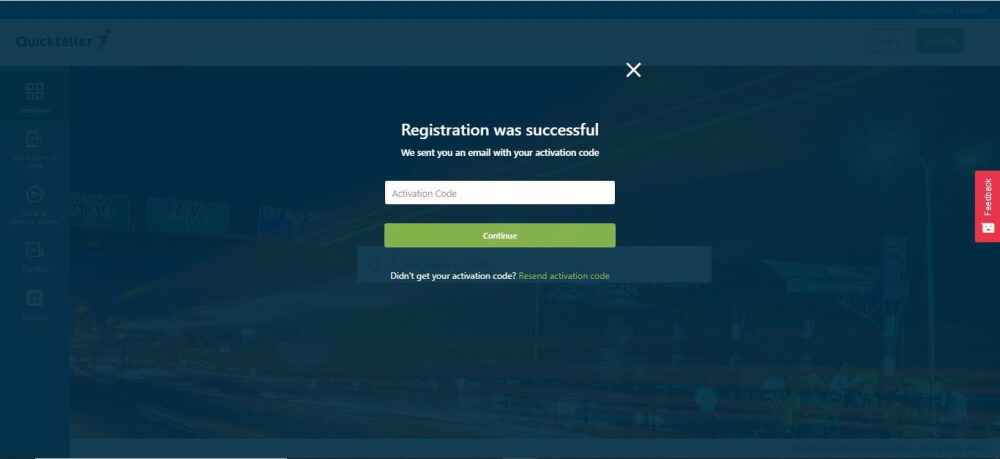 5. If you want to create eCash, the Quickteller ewallet for your account, you will need to click "Continue." If not, you can press skip to complete the account creation. Once you have successfully created the account, you can link your bank card or account.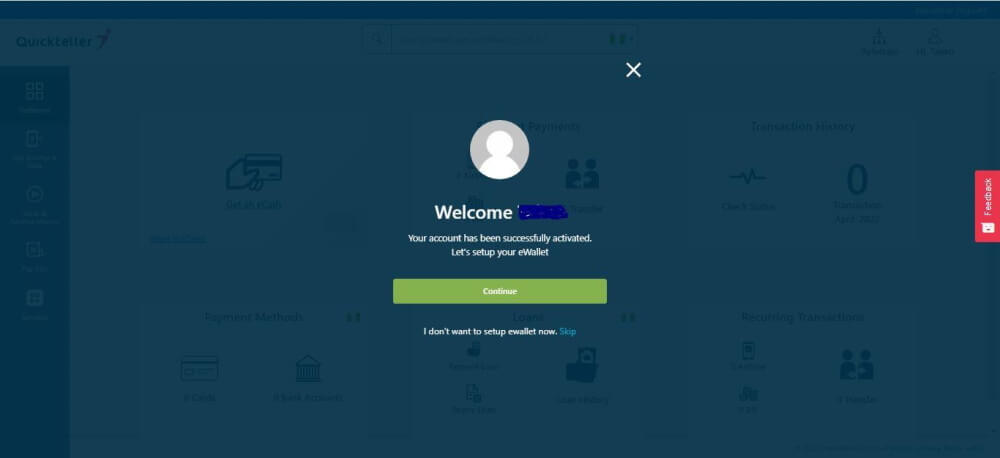 6. If you want the eCash wallet, enter your phone number for mobile verification.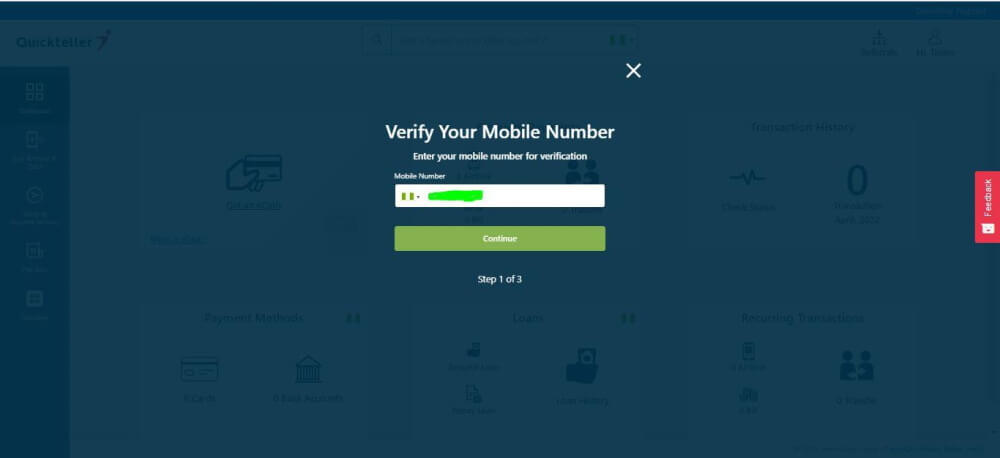 7. Complete the verification by entering the verification code sent to your phone number.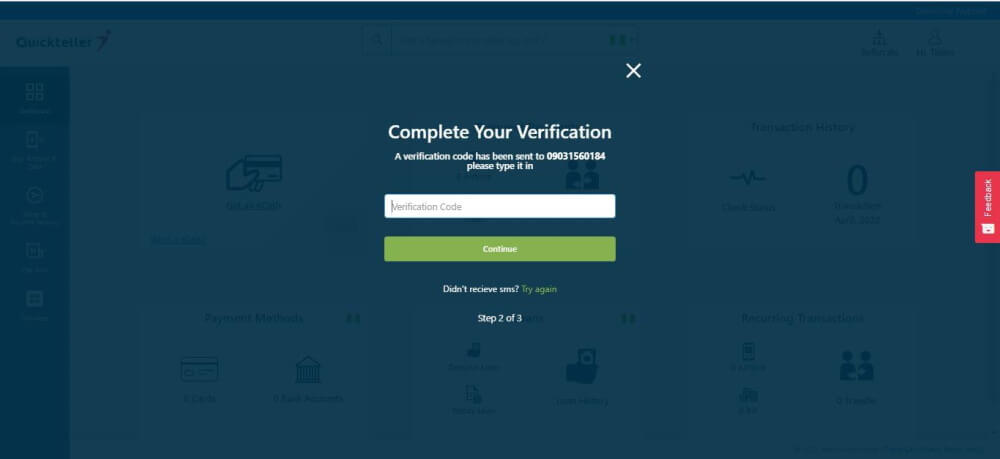 8. Choose a four-digit pin for your eCash wallet and click on "Activate" to complete the process.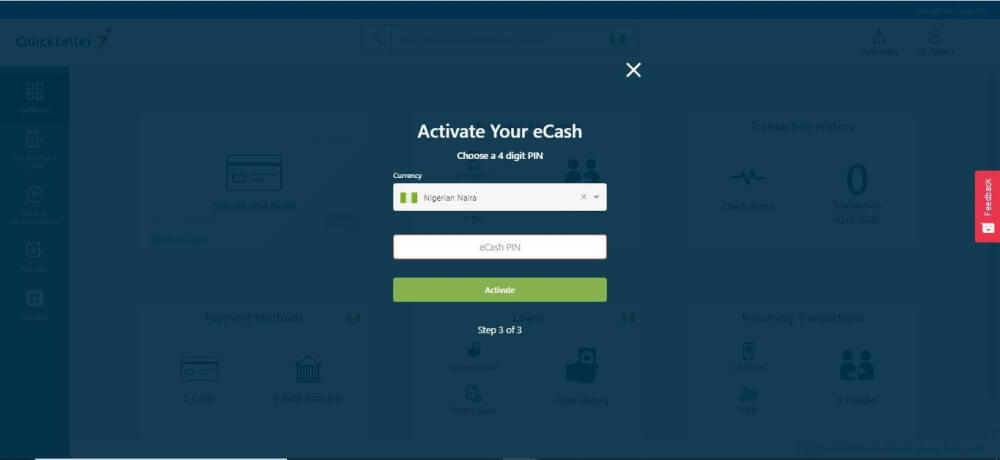 ---
Quickteller Fees
Like most digital payment methods, Quickteller is also accompanied by some fees. This means that when you use it to process a deposit at any Quickteller betting site, the payment method will charge you a service fee. At the time of writing, Quickteller generally charges #100 for bill payments, the category betting deposits belong to.
Also, depending on the Quickteller betting site that you use, you may incur extra costs when you deposit with Quickteller.
---
Alternatives to Quickteller
Quickteller is, without a doubt, an excellent payment method for processing payment transactions at betting sites in Nigeria. However, like most payment methods, it also comes with its fair share of downsides. Thus, if Quickteller is not your ideal option, here are a few of the top alternatives you can use for sports betting in Nigeria.
Opay
Opay is a relatively new payment method in the Nigerian payment market. Despite its newness, Opay is a popular option that many people in the country use to transfer and receive money and do many different online transactions. Today, the payment method has become one of the go-to options for processing payments across many betting sites in Nigeria. The method is easy to use, fast, seamless, and mobile-friendly. The best part is that transactions on the platform are free of charge, and users can even get some incredible incentives such as cash gifts, vouchers, discounts on services, and more.
Bank Cards
Card payment is one of the most common methods, if not the most common, that people in Nigeria use for online payment transactions. It is fast, secure, and convenient. Naturally, it is no surprise that this payment method is also widely supported by most betting sites in the country.
Neteller
Another popular method that allows Nigerians to deposit and withdraw funds in betting sites is Neteller. Like most e-wallets, Neteller acts as a middleman that helps keep your financial details private while providing you with a fast, seamless, and secure way of processing payments online.
---
FAQ: Quickteller Betting
Is it safe to use Quickteller for sports betting?
Yes. Quick teller is 100% safe to use. It uses enterprise-grade security measures and protects your sensitive financial information when depositing cash or withdrawing your winnings at online betting sites. Moreover, it is owned by Interswitch Group, a company with an excellent reputation and credibility all over Africa.
Which deposit/withdrawal methods can I use when using the Quickteller?
Quickteller is similar to Paypal and some other digital payment methods in that it acts as a middleman between your bank account or credit/debit card. So, you can only process payments at Quickteller through your bank account or credit/debit card. You can also use the Quickteller Paypoint agents to top up your Quickteller account.
Do I Have to verify anything when using Quickteller?
You will have to verify your email address upon registration with Quickteller.
Will there be any fees added when I use Quickteller?
Yes. Like most payment methods, Quickteller charges service fees on payment transactions. Generally, it charges #100 for every deposit you process to Quickteller betting sites on its platform.
What do I do if my payment is declined?
If you follow the standard procedure of processing payments with Quickteller, you should not have any problem with your payment. However, if, for any reason, your payment is declined, you can contact Quickteller customer support to get help.
How long will it take before the betting site receives my deposit?
As you might have guessed from its name, deposits via Quickteller are processed instantly. This means that you can expect to start placing your bets immediately.
How long will it take before my withdrawal is received from the betting site?
As we have mentioned in this article, most betting sites don't offer Quickteller as an option for making withdrawals. Most Quickteller betting sites and other sites in Nigeria prefer to process withdrawals directly into their punters' bank accounts.
---
Useful Tips
While we have covered most of the essential things you need to know about Quickteller betting, here are a few tips you need to keep in mind when using the method to place bets online:
Take your time before you decide on the best payment provider for you
When betting online, the payment method you use to process transactions can determine your overall experience. So, remember to take your time when choosing the payment method you will use. While Quickteller is a good option, other methods may be simpler and better suited to your requirements.
As we have mentioned, Quickteller charges some fees for processing payments. However, aside from this fee, you may also incur additional charges, depending on your preferred betting site. So, go through your Quickteller betting site to dig out any fees that might not be in plain sight.
Make sure your preferred betting site accepts Quickteller
While Quickteller has become a popular payment option across many betting sites in Nigeria, not all betting sites accept the method, especially offshore ones. Thus, before creating a Quickteller account, double-check to confirm that the site supports Quickteller.
Know the transaction limits
There are limits to payment transactions using Quickteller at betting sites. So, you should check out the limits before you go ahead with betting at Quickteller betting sites.
---
Summary: Quickteller Betting Sites
As one of the leading digital payment solutions for online transactions in Nigeria, it is not surprising that Quickteller has become a go-to option for processing payments at betting sites in Nigeria. In fact, many different Quickteller betting sites support the method for deposit processing.
Overall, Quickteller is a great option for Nigerian betting enthusiasts who want a fast, safe, and convenient method when they are betting online.
If you are thrilled about the idea of Quickteller betting, don't hesitate to give it a shot. You can find a good Quickteller betting site on our page and start having a good time betting online.