Nigeria's sports betting scene has flourished over the past several years. In addition to having access to countless reliable offshore bookmakers, Nigerians can place their bets with around 90 Nigerian-based legal bookmakers. As you would imagine, the competition among online sports betting sites is extremely intense. Motivated bookies pull out all the stops in their mission to attract new customers. This is why so many of them offer plenty of free bets to Nigerian bettors.
Free bets are an ideal way to pad your betting account balance. If you don't have any experience with free bets, then let's quickly explain what they are. As the name implies, free bets are real sports wagers that are staked by the house. In other words, you can win real money without putting any of your money at risk. If your free bet wins, then you paid real cash. If your free bet loses, then it's really a case of nothing ventured and nothing gained. You can take solace in knowing that it didn't cost you anything.
This guide will give you the lowdown on free bets. You'll find out how to get them, how to use them, and how to turn them into cash in your pocket. You should be able to pick up a few other pointers too. After you have finished reading, you'll have all the tools you need to start making money through free bets.
Top Bookmakers with Free Bets
Good choice of games
Fast withdrawal times
Large number of games developed by leading software providers
Easy to use website
Option to bet live on a sporting event
Lots of promotions for new and loyal users
Plenty of available betting markets
A full section of promotions and bonuses
Frapapa licenced in Nigeria
In-play wagering function
24/7 Customer Support
Multi-live betting
Several bonuses and promotions
In-play betting on sporting events
Lots of bonuses and VIP program
Android and iOS applications
Transactions with cryptocurrencies only
The 6-level Vip program
24/7 available customer service
In-play and live streaming of sporting events
Adaptability to new and old mobile devices
A large number of betting markets
In-play betting is available
Betting on virtual sports is offered as well
The minimum deposit is only 100 NGN
₦500,000
300% in Freebets
---
What is a Free Bet?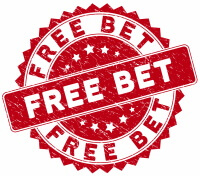 You can start wagering real money as soon as you have money in your account. In most cases, you place wagers using the money in your betting account. If you win your bet, then you receive the winnings. However, you lose your stake if the bet loses. That largely sums up the concept behind gambling.
Free bets are pretty much the same, but there are two key differences. The first difference is that you don't stake the bet. Instead, the bookmaker does. So, instead of entering the stake amount on the betslip, you trigger the free bet option and then submit the bet. If you use one of our recommended live streaming bookmakers, you can follow the free bet unfold in real-time on your mobile device.
There is one other key difference. If you wager ₦20,000 of your own money on an even-money proposition, and it wins, then you net a total return of ₦40,000. That's the ₦20,000 stake amount plus the ₦20,000 stake. If you stake a ₦20,000 free bet on an even-money selection, and it wins, you'll receive ₦20,000. You will not receive the ₦20,000 free bet stake amount. As such, you need to pick your free bet selections wisely.
---
Why Punters Should use Free Bets
Why claim free bets? Well, there are many reasons. Let's just start with the fact that free bets give Nigerian punters the opportunity to win real money without putting any at risk. It's literally a "can't lose" situation. Sure, you might not win your free bet, but it won't cost you anything except for the time it took to make your pick.
Another advantage of free bets is that they present you with an excellent opportunity to experiment. You can try wagering on a different sport or you can check out some of our betting guides and give a new bet type a shot. It's understandable that some punters are hesitant to explore unfamiliar things when they use their own money. But it's a different story when you can use someone else's money.
The best Nigerian online sports betting sites give customers a variety of ways to earn free bets. As you've likely already seen, a lot of bookies will give you free bets as part of a welcome bonus. They'll give you free bets when you reload and they give you free bets through their many ongoing promotions. You might even get a free bet just because it's a special occasion like Christmas or your birthday. The point is that you should try free bets simply because they are there. Why would anyone pass up a shot at free cash?
---
Maximize Your Advantages with Free Bets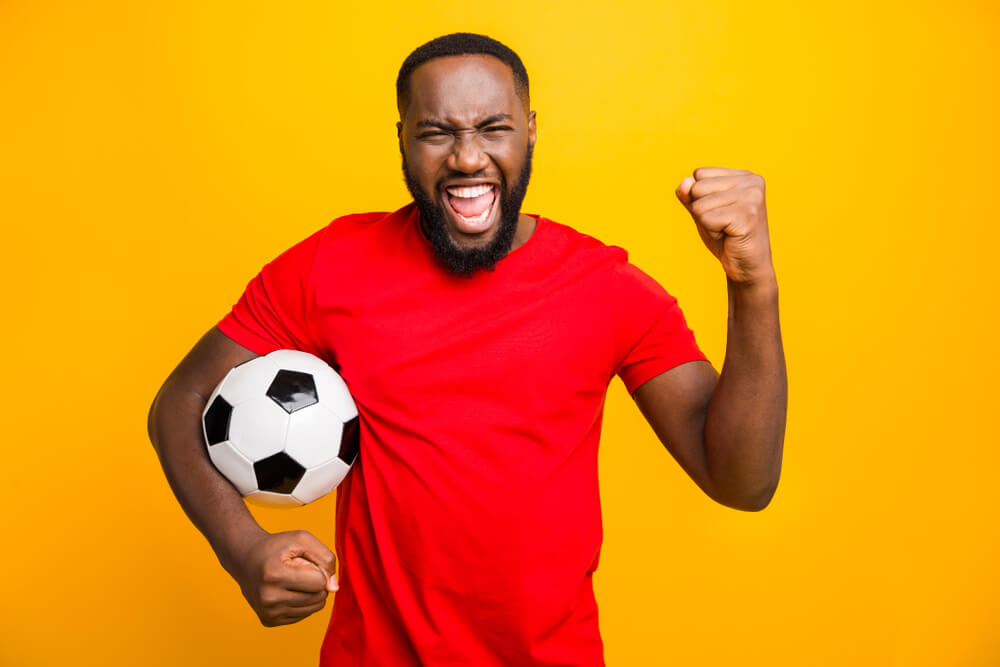 You obviously want to win your free bets. With that said, there aren't any guarantees that you will. The idea is to make the absolute most out of every free bet opportunity. Doing this entails knowing how to qualify for and use your free bet. A lot of free bet offers look alike, but you can usually find some significant differences once you've read each offer's terms and conditions.
We strongly urge you to approach free bets as you would if you were staking your own money. This means researching your selections to find the most advantageous betting opportunities. You could be crunching numbers to come up with a moneyline angle when a solid totals angle screams out at you. It's also important to get the best odds. Because your free bet can only be used at the site that offers it, it's not like you can shop at other sites for better odds. However, you still want to get a fair price to maximize your potential payout.
You won't have an awful lot of time to use your free bets. In a lot of instances, the bookie will void it if you don't use it within 7 days. Still, you shouldn't feel pressured to use the free bet right away. Take your time and keep your eyes out for the best wagering opportunity. This will at least give you the best chance to cash in on the free bet.
Sports bettors go about using their free bets in a few different ways. Let's use a ₦10,000 free bet as an example. You could use it to wager on a heavy favorite in order to increase your chances of winning. In this scenario, we'll stake the ₦10,000 free bet on an event with odds of 1.30. Because the ₦10,000 stake amount won't be included in the returns, this free bet stands to win ₦3,000. Let's now use that same ₦10,000 free bet on an even-money proposition. A winning bet would earn ₦10,000. An intrepid bettor who stakes a ₦10,000 free bet on a 3.50 underdog stands to net a return of ₦25,000. As you can see, you have a certain amount of control over the risk and reward factors. The best way to approach it is the way you feel most comfortable with.
---
Free Bet Betting Example
Let's walk through a couple of free bet scenarios. Both situations find us wanting to claim a ₦30,000 free bet welcome bonus package. The first free bet offer goes something like this: Bet ₦10,000 Get a ₦10,000 Free Bet. In addition to stating the offer is only available for new customers, the terms and conditions tell us that we must deposit at least ₦10,000 and then wager a total of ₦10,000 on pre-match events with 1.50 odds or greater.
The free bet will be credited as soon as your qualifying wager settles. You can then use your free bet on any market on the site. The free bet is not subjected to minimum odds.
So, we'll assume that we have opened a new account and claimed the bonus as we deposited our ₦10,000. Now we need to stake a total of ₦10,000 on pre-match events with 1.50 or greater odds. So, we stake our ₦10,000 in qualifying wagers. When the last qualifying bet settles, the bookmaker credits our account with the free bet which, as you may recall, can be used on any event the site offers regardless of the odds.
Because we are so adventurous, we decide to stake our ₦10,000 on an in-play underdog selection with 3.25 odds. As luck would have it, the wager wins! Taking the ₦10,000 free bet stake amount out of the equation leaves us with a tidy windfall of ₦22,500.
In our next example, we are still claiming a ₦10,000 free bet, but this will be a little different. The terms and conditions of this free bet offer stipulate that you must qualify for the free bet by placing ₦10,000 on accumulators with three or more legs and with each selection having minimum odds of 1.50. Furthermore, the free bet must also be used to stake an accumulator with three or more legs with each selection having odds of 1.50 or greater. So, we carefully select and stake our qualifying accumulators. In this case, we lose our wagers. However, we still get the ₦10,000 free accumulator bet. We'll let you decide how that story ends.
The two scenarios above illustrate another aspect of free bets. They can fall on either side of the value spectrum. Our first example features a pretty reasonable offer with player-friendly conditions. It isn't too risky or difficult to earn the free bet and it's easy to turn it into real cash. The fact that the second offer requires you to qualify with high-odds accumulators really sucks the value out of it. For starters, the math says that you're probably going to lose both your qualifying bets and the free bet. What can you realistically gain from this offer?
---
Pros and Cons of Free Bets
Pros
Widely Available
Win Real Money with no Financial Risk
Use a Free Bet to try Something New
Cons
Free Bet Bonuses are Generally Smaller than Cash Bonuses
Free Bets Often Have High Minimum Odds Requirements
Stake Amount Not Included in the Returns
---
Odds
The odds don't just give you an indication of which side is favored; they also tell you exactly how much you stand to win. The better the odds, the more you win. Inexperienced punters might not fully appreciate how much of an impact the slightest variation in the odds can impact their bottom lines. The following illustration should give you an idea.
Let's say you successfully wager a ₦10,000 free bet on Aston Villa at 2.25. Congrats! You've just earned ₦12,500. So, what if the odds were 2.30 instead? Well, you would have earned ₦13,000 on the venture. Granted, a ₦500 difference doesn't seem like much, but it adds up if we are talking about multiple bets over a long period of time like a football season.
Unfortunately, most free bet offers don't allow you to use features like enhanced odds, profit boost, or even cash out. You are pretty much stuck with the odds displayed on the menu. This makes finding a bookie with the best odds even more critical. Make sure to check out our list of recommended Nigerian bookmakers if you're looking for the most competitive odds.
---
Types of Free Bet Offers and Promotions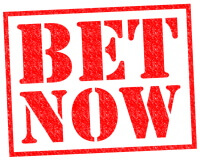 As mentioned earlier, there are many ways to earn free bets. Perhaps the easiest way is to claim a free bet no-deposit bonus. You shouldn't have any trouble finding one as we have a plethora of no-deposit free bet offers right here.
No-deposit free bets are generally small. On average, you're looking at a free bet stake amount in the range of ₦2,500 to ₦5,000. Nevertheless, many lucky punters have turned small no-deposit free bets into large chunks of real money.
Perhaps the most common way of earning free bets is through sportsbook welcome bonuses. You open a new account, deposit funds, and start placing qualifying wagers. It doesn't matter if those qualifying bets win or lose. You get the free bet regardless. While most free bet welcome offers only require you to opt-in, some require the use of a promo code or bonus code. In both cases, the offer's T&Cs will provide you with step-by-step instructions for claiming your free bet.
Some of our recommended bookmakers offer reload bonuses that feature free bets. These are basically the same as welcome bonus free bets except that these offers are aimed at existing customers. You normally need to deposit a certain amount and then place qualifying wagers to get the free bet. However, some online bookmakers will simply give you the free bets when reload.
The best Nigerian bookmakers offer regular promotions through which existing players can continuously claim free bets. Some give you free bets for wagering on specific sports or staking a certain amount during the week. You can get free bets for completing achievements or by trying out a bookmaker's new betting app. Of course, free bets are a staple of many sportsbook VIP programs and loyalty rewards schemes.
---
What are the Alternatives to Free Bets?
In terms of bonuses, there are two other common alternatives to free bets. These are risk-free bets and bonus cash. Instead of offering free bets, some operators entice new players by offering a risk-free bet.
With these, you open a new account, claim the risk-free bet bonus, and then stake your first wager. If the bet wins, then you walk away with your windfall as you normally would and the offer ends.
If, on the other hand, your wager loses, then the bookie will refund the stake up to a certain amount. For example, you claim a risk-free bet up to ₦50,000. If you staked ₦10,000 on your first wager, and it lost, then you would receive a ₦10,000 refund. If you wagered and lost ₦50,000 or more on your first bet, then you would receive the maximum refund of ₦50,000.
Be aware that these refunds don't always come in the form of withdrawable cash. In some cases, the bookie will issue the refund in the form of free bets. Other times, the bookie refunds the money as bonus cash which is subject to wagering conditions. Once again, this reinforces the importance of reading the terms and conditions.
The other alternative is bonus cash. With a typical bonus cash offer, the bookmaker matches a certain percentage of your first deposit. The bonus cash is credited to your bonus account. To convert the bonus cash into withdrawable money, you need to stake a certain amount worth of wagers. Once you've done that, the bookie transfers the bonus cash to your regular balance and you can do what you want with it. Cash it out and get yourself something nice or use it to make more real money bets.
---
FAQ: Free Bets
While the exact steps may vary from site to site, the general flow of using free bets has you making your free bet selection as you normally would. After it's been added to the betslip, you enter the free bet stake amount. You can then trigger the free bet option on the betslip and submit it.
Can I make multi-bets using a free bet?
This depends on the bookmaker and the specific offer. In some cases, you must use the free bet on a multi-bet with a minimum odds requirement. Some bookies limit their free bets to specific types of single wagers while others let you wager it any way you see fit.
Can I use cash out on an unsettled free bet?
Most free bet offers prohibit the use of the cash out option. You might come across a free bet offer that lets you use it, but it's unlikely.
Can I use my mobile device to place free bets?
You sure can! The best online sports betting sites in Nigeria offer an excellent mobile platform or a native app. Some bookmakers have both. This means you can place your free bets while you're on the go.
Should I expect to win every free bet I make?
Definitely not! The reality of sports betting is that you'd be lucky to win half of your bets and even luckier to make a profit.
---
Responsible Gambling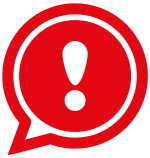 Beyond the excitement and glitz of sports betting is a dark side. Problem gambling is on the rise and that's not good for anyone. The best Nigerian sports betting sites promote responsible gambling by providing customers with the tools they need to keep their gambling safe.
In addition to self-assessment tests, we encourage punters to use their bookie's safe gambling resources to place limits on the amount of money and time they spend on sports betting. You can set daily limits, weekly limits, or monthly limits. This will prevent you from overspending and putting your finances in jeopardy.
The top bookmakers also give you the option to take a break. It could be a time-out that lasts anywhere between a few hours and a few months, or it could be a more permanent solution. Entering into any period of self-exclusion means that you won't be able to access your account under any circumstances during that time. If your sports betting is out of control, then your bookie can provide you with contact details for a variety of free gambling support groups.
---
Recap of Free Bet

Now that you have read this free bets guide for Nigerians, you should realize how easy it is to claim and use free bets. Moreover, you have a good idea of how to get the most out of your free Nigerian sports bets. If you are interested in getting your hands on one, then you should check out our top free bets and bookmaker reviews. We also feature a variety of other bonuses from top bookmakers online as well as betting guides and other tutorials to help you hone your sports betting skills.