Nigerian online casinos are notorious for offering valuable bonuses. In addition to welcome bonuses, the best online casinos keep the good times rolling by offering ongoing bonuses and promotions to existing customers. From an operator's vantage point, offering bonuses is a very effective way of both attracting and retaining customers. As a player, a welcome bonus or reload bonus is a way to make some extra money and build a bankroll.
While these types of bonuses typically require a financial commitment from the claimant, there is another popular bonus type that does not require a deposit. In fact, you can normally get these bonuses just for opening a new account. Let us introduce you to the much sought-after no-deposit bonus. While no-deposit bonuses are generally a lot smaller than deposit bonuses, they are still good deals that give punters a chance to win without having to commit their own hard-earned money. Many punters have turned small no-deposit bonus offers into significant chunks of change.
This Nigerian no-deposit bonus tutorial will fill you in on everything there is to know about no-deposit bonus offers in Nigeria. By reading this guide, you will learn what these bonuses are, how to claim them, and how you can use a no-deposit bonus to win real money that you can withdraw and put in your pocket.
The Best Bookmakers with No Deposit Bonus in Nigeria
Large number of games developed by leading software providers
Easy to use website
Nigerian Based Casino (Allows Naira)
Combines Casino with Sportsbet offer
Unique live casino games
Option to bet live on a sporting event
Lots of promotions for new and loyal users
Plenty of available betting markets
Good choice of games
Fast withdrawal times
A full section of promotions and bonuses
Frapapa licenced in Nigeria
In-play wagering function
24/7 Customer Support
Multi-live betting
Several bonuses and promotions
Transactions with cryptocurrencies only
The 6-level Vip program
24/7 available customer service
In-play betting on sporting events
Lots of bonuses and VIP program
Android and iOS applications
In-play and live streaming of sporting events
Adaptability to new and old mobile devices
A large number of betting markets
In-play betting is available
Betting on virtual sports is offered as well
The minimum deposit is only 100 NGN
₦500,000
300% in Freebets
---
What is a No-Deposit Bonus?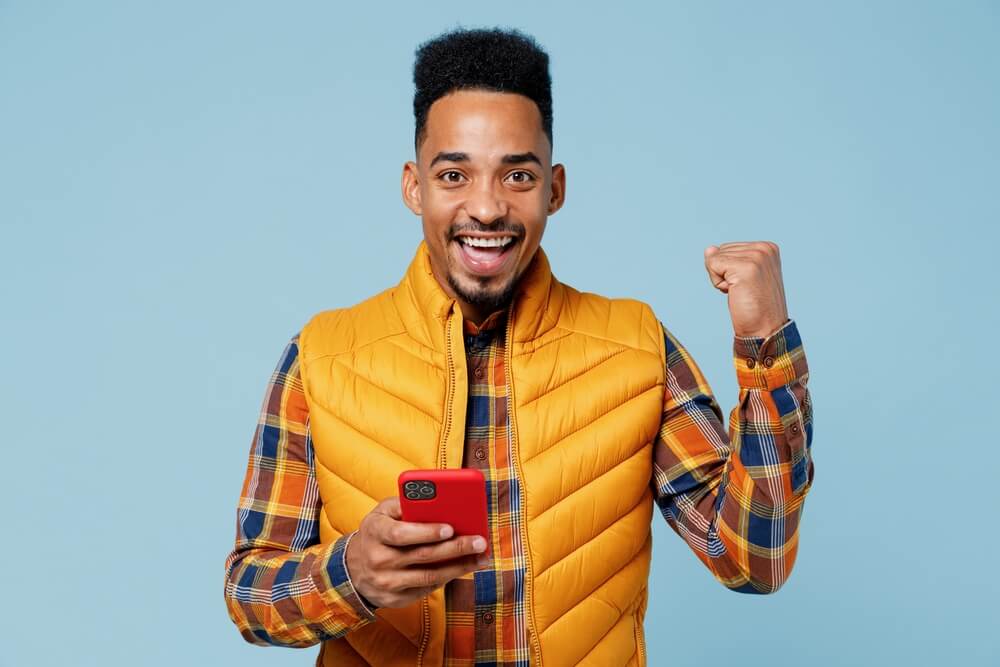 What is a no-deposit bonus? Well, the name should give you a pretty good idea. You see, almost all Nigerian online casinos offer a welcome bonus.
To trigger one, you usually need to deposit a minimum amount and then stake a certain amount of your own money. The total amount you need to stake varies from offer to offer, but you can reasonably expect that you'll be required to wager the bonus amount several times over. The key take away from this is that you will have to stake a chunk of your money to cash in on a typical sportsbook welcome bonus.
Types of No-Deposit Bonuses
No-deposit offers are similar to deposit bonuses in many respects. The most noteworthy difference between the two is that a no-deposit bonus does not involve depositing and risking money. Instead, the bookmaker will simply gift you a form of betting credit to allow you to place a wager or two on the house. In most cases, you claim the bonus during the registration process. The bookmaker automatically credits the no-deposit bonus to your account as soon as your account is activated. Be aware that some Nigerian no-deposit bonus offers require you to complete the identity verification process before you become eligible to receive the complimentary bet credits.
You've probably been wondering what you get when you claim a no-deposit bonus. Punters who claim these freebies can normally anticipate getting one of two things: Some Nigerian bookmaker no-deposit bonuses come as free bets while other offers are gifted as bonus cash. It's not uncommon for no-deposit bonuses to even offer both.
Free Bets: Free bets are easy to find and even easier to use. When you receive your no-deposit free bet, you'll be able to use it to place a wager and win real cash. Again, the bookmaker will cover the stake. It costs you nothing! If your free bet loses, then you're out of luck and the no-deposit bonus ends. If you win, then the bookie will credit the win amount to your betting account. You can then use those funds to place more wagers and win more real money.
It's worth noting that some free bet bonuses have restrictions on the sports can wager on and the types of bets you can make. You might be limited to using your free bet on select football matches or might be able to use it on any sport. Some bonuses require you to wager on events with certain minimum odds while others are only good for wagering accumulators. Be sure to read the no-deposit bonus T&Cs.
Bonus Cash: So, you claimed some of that sweet no-deposit bonus cash? Good times abound!! Now, before you head to the banking section to cash it out, you're first going to have to fulfill some conditions. We will get to that in a moment. In the meantime, you can assume that you're going to have to win a few bets using your bonus funds.
When you successfully satisfy the bonus wagering requirements, the bookie transfers the bonus funds to your withdrawable balance. You can cash it out and put the money in your pocket, or you can use it to make more bets to build up your withdrawable funds.
Terms and Conditions
We just brought up the subject of fulfilling some conditions before you can withdraw your no-deposit bonus cash. These terms and conditions vary depending on the bookmaker which is why it's so important to read the T&Cs of any bonus you want to claim. We will now go over some key terms that you can expect to encounter often.
Wagering Requirements: The wagering requirement, which is also sometimes called rollover, simply refers to the number of times you must wager the bonus amount before you can withdraw it. Let's say that you claimed ₦2,500 in no-deposit bonus cash and the T&Cs call for a 10X rollover. This means you must wager ten times the ₦2,500 bonus amount. That means you are required to stake ₦25,000 in wagers to make the bonus eligible for withdrawal. As a side note, the rollover is perhaps the most important facet of a bonus. Low rollovers make it easier to convert your bonus into cash.
Odds: You will come across a lot of no-deposit bonuses that require you to wager on events with certain minimum odds. For example, you might have to use a free bet on a live betting selection with even odds or greater. Perhaps the minimum odds are 1.70. It will vary. Those who want to use a free bet on an accumulator should pay attention to the minimum odds for each selection on the ticket and any limits on the cumulative odds.
Withdraw: Once you have converted your no-deposit bonus into real cash, that money is now eligible for withdrawal. Of course, that's assuming that you have enough in your account to meet the minimum withdrawal requirements. If you have ₦3,000 in your account and the minimum withdrawal amount is ₦6,000, then you're likely going to need to place and win another bet or two to reach the minimum withdrawal limit.
 You will also come across a cap on the amount of money you can withdraw from a given bonus. Let's say that the T&Cs state that the maximum withdrawable amount from the bonus is set at ₦50,000 and won ₦75,000 from the bonus. In that case, you would receive the maximum ₦50,000 and the remaining winnings would be voided.
No-Deposit Bonus Examples
Let's take a look at the common types of no-deposit bookmaker bonuses in action. We'll start with a free bet no-deposit bonus. So, you see a ₦5,000 free bet no-deposit offer. As any savvy bonus hunter would, you check out the offer's terms and conditions. The key rules are:
Free bet must be used on any live or pre-match event that has odds of 1.50 (1/2) or greater.
Winnings from free the bet will be credited to your withdrawable balance.
Maximum winnings for this offer are set at ₦100,000.
Of course, there will also be a few other rules in the T&Cs so be sure to read and understand them. Let's pretend that we want to use the ₦5,000 free bet to place a 1X2 wager on Arsenal to beat Man United at even money. Those odds comply with the minimum requirement which means we can add our pick to the betslip. You can then select the free bet option and make sure the wager amount is the full ₦5,000. It's then just a matter of waiting for the results. You should bear in mind that most bookies don't allow you to use the Cash Out feature with free bets.
If the bet ends up losing, then the bonus is complete. Better luck next time. However, if it wins, the bookie will credit the win amount to your regular account. Understand that the original ₦5,000 free bet stake amount won't be included in the returns. So, seeing how our bet was at even money, we would receive ₦5,000 free and clear.
Let's turn our attention to bonus cash offers. In this story, we claim a no-deposit sign up bonus that gives us ₦10,000 in betting cash. The bonus amount is subject to a 20X rollover, 1.80 minimum odds, and a ₦100,000 win limit. This means that we need to stake ₦200,000 in wagers on any live or pre-match events at 1.80 or greater.
Because we are eternal optimists, we were able to meet the wagering conditions and have amassed a nice and round ₦100,000 in bonus winnings. The bookmaker transfers the bonus winnings to your account and you can withdraw it.
Fun Fact: Some no-deposit bonuses require claimants to make a minimum deposit before they can withdraw their bonus winnings.
---
Find the Best Bonus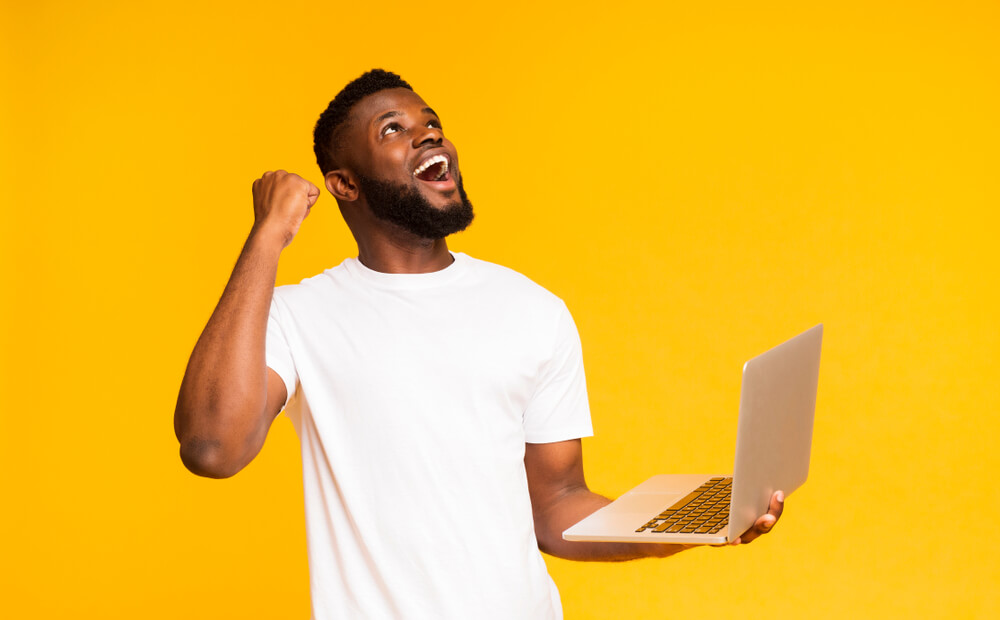 No-deposit bonuses come in a variety of shapes and sizes. A lot of them are valued at somewhere between ₦2,500 and ₦5,000, but some are higher while others are lower. One site might offer ₦3,000 in bonus cash while another has a ₦2,500 free bet up for grabs.
On the surface, it would be easy to assume that the ₦3,000 cash offer is better. However, you need to realize that you don't know the true value of any bonus until you have read the bonus's T&Cs.
While there really aren't any downsides to no-deposit bonus offers, some are better than others. We'll use some fictitious T&Cs to compare the offers we just mentioned. Starting with the ₦3,000 no-deposit bonus cash offer, we find that it is subject to a 25X rollover on accumulators with three or more legs. Each selection in your accumulators must have odds of 1.40 or greater. While it isn't too difficult to wager ₦75,000 to meet the rollover, having to do so by wagering parlays with cumulative odds of at least 3.85 does not put you in an advantageous situation.
On the other hand, our ₦2,500 no-deposit free bet has to be used on any live or pre-match wager with odds of 1.80 or higher. The winnings minus the free bet stake amount go directly into your withdrawable balance. This offer might not be worth as much, but it gives you a much more realistic chance of walking away with some real money.
We strongly urge Nigerians no-deposit bonus hunters to know exactly what they are getting into. By understanding the rules and your obligations, you give yourself the best chance of finding and cashing in on the best no-deposit bonus. You can start by taking a look at some of the no-deposit bonuses listed here. We have all the latest no-deposit sports betting offers currently available.
---
5 No-Deposit Bonus Tips for Punters
The reality of no-deposit bonuses is that they are not easy to convert into withdrawable cash. Not only are they not as large as deposit bonuses, but they also tend to have much stricter conditions.
For instance, the rollovers or the minimum odds are quite high. Nevertheless, they give you a legitimate shot at winning real money without any financial risk on your part. Therefore, you really can't go wrong by claiming one. Here are our top 5 no-deposit tips for punters.
No-Deposit Bonuses Allow you to Experiment: A great no-deposit bonus won't cost you a dime. This means you have a golden opportunity to try something new. Perhaps you've always wanted to try live betting or placing certain types of bets like double chance wagers? With a no-deposit bonus, you can do just that without worrying about losing money.
Read the Terms and Conditions: We've already mentioned this a few times throughout this tutorial. However, reading the T&Cs is so crucial that we have to mention it again. Getting a no-deposit bonus is great, but you need to understand how it works. All the relevant information should be in the bonus details. If not, you can always contact the site's support team.
Don't Always Settle for the Biggest Bonus: We illustrated earlier how you can't determine the real value of any bonus until you know about the rollover and any other conditions or limits. Some rollover requirements are so high that it sucks any potential value out of the offer.
You Don't Have to Go for the Gold: You now know that most bonus offers come with win limits. With that said, you don't always have to shoot for that limit. It's never a bad idea to simply walk away a winner when you get the chance.
Adhere to the Terms and Conditions: The bonus terms and conditions are there for a reason. They define your obligations as well as the bookie's. If you fail to meet just a single T&C, the bookmaker will not honor the bonus. Again, know the terms and conditions.
---
Terms and Conditions of No-Deposit Bonuses
Here we go with those pesky T&Cs again! Have we mentioned how crucial they are?
We have explained a few of the most common T&Cs by covering wagering requirements, maximum winnings, and minimal odds. Let's go over a few other conditions that are common in no-deposit bonuses.
One Per Customer/Household/IP Address: This condition is a staple of bonus T&Cs. You may only claim one no-deposit bonus. You can try to create multiple accounts to claim the same no-deposit bonus again and again, but this will inevitably result in banishment and having your funds confiscated.
Time Limits: You can be certain that your no-deposit bonus will have time limits attached to it. Once the bonus is applied to your account, you need to satisfy the wagering requirements within a certain amount of time. It could be a few days, a couple of weeks, or a month or more. You want to make sure the bonus conditions give you enough time to satisfy them.
Bonus Codes: A lot of no-deposit bonuses allow you to simply opt-in while others are automatically applied. In recent years, bookmakers have started to implement bonus codes. With these, the claimant gets a special code that they must use to trigger the bonus. Each unique bonus code applies to a specific bonus.
Maximum Bonus Bet Amount: Most bonus offers set a bet limit on wagers used to contribute to the rollover. This has an impact on how long it will take you to achieve the T&Cs. If you are trying to reach say, ₦25,000 in wagers, you could be looking at doing it ₦2,000 at a time.
---
FAQ: No Deposit Bonuses
What is a no-deposit bonus?
A no-deposit bonus is a complimentary bet credit that you receive in exchange for signing up at a Nigerian online bookmaker. You don't need to deposit any of your own money to claim one.
Where can I get a no-deposit bonus?
The best place to find valuable no-deposit bonus offers is right here. We have some awesome no-deposit deals from some of Nigeria's top online sportsbooks.
Which no-deposit bonus is best?
The best type of bonus really depends on your own tastes. With that said, the best bonus will have low rollover and the most player-friendly conditions.
Can I use more than one no-deposit bonus?
You probably won't be allowed to claim more than one no-deposit bonus from a single operator. However, you can claim multiple no-deposit bonuses by signing up at several different Nigerian betting sites.
Is there a maximum amount I can bet when using a no-deposit bonus?
This is entirely up to the bookmaker. In most cases, no-deposit offers have maximum bonus betting amounts. Check out the bonus details to find out.
Can I wait to use my bonus?
You probably don't have to use your bonus right away, but there will almost certainly be a time limit. Once that amount of time has elapsed, then the no-deposit bonus becomes void.
---
Pros and Cons with No-Deposit Bonuses
Pros
Claimants Can Win Real Money without Risking Any
Many Bookmakers Offer No-Deposit Bonuses
Great Opportunity to Try Out New Bets and Strategies
Cons
Tougher Conditions than Deposit Bonuses
Smaller Bonus Amounts than Deposit Bonuses
---
Betting Predictions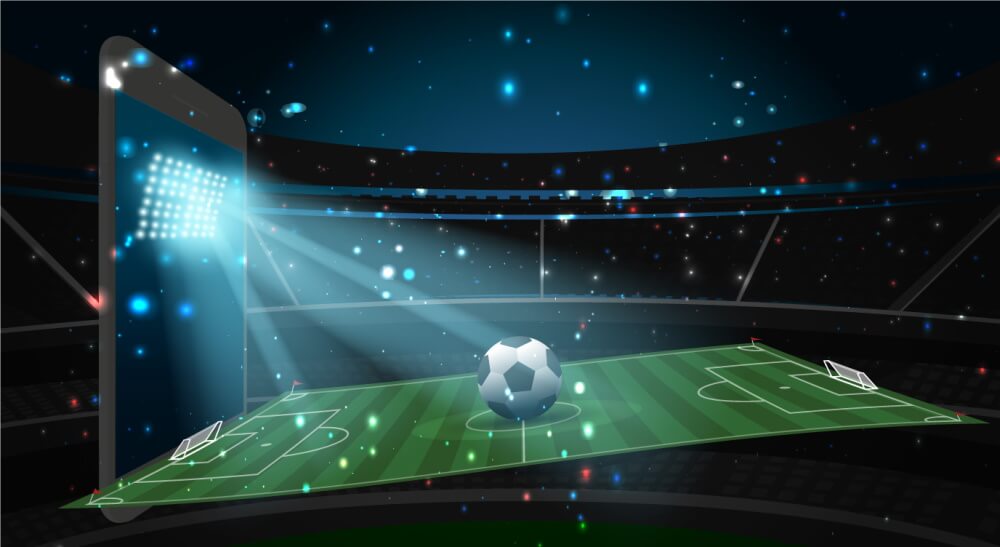 You have probably already figured out that you're going to have to win a bunch of bets to make something out of your no-deposit bonus. This is where an understanding of sports betting comes into play. You need to take advantage of every edge and resource at your disposal. We suggest you check out some of the many sites like this one that is dedicated to providing sports betting tips and expert analysis. These sites are rife with statistics, insight, and tips from the pros. All of that adds up to a better chance of being successful.
Where Can Punters Find the Best No-Deposit Bonus?
You don't need to go any further than right here to find the best no-deposit bonuses. We've got the best no-deposit offers as well as loads of other exclusive bonuses and promotions. You can rest assured knowing that any bookmaker you see listed here has been thoroughly vetted by our team of experts.
---
Final Words: No Deposit Bonuses
Now that you've made it through this guide, you should feel confident about your ability to easily and quickly claim and use a no-deposit bonus. You should have a good idea of the importance of reading the T&Cs and being fully aware of your obligations. The best thing about these offers is that you can cash in on a no-deposit bonus without having to risk any money. Some would argue that it isn't even
gambling
seeing how you literally have nothing to lose.
We suggest you check out the no-deposit bonus offers here, claim yours, and see if you can make your no-deposit bonus adventure a fun and profitable one.