It's inherent in all living creatures to fight at least at some point in their lives. Sometimes it's for survival. And sometimes, it's just for the sake of it.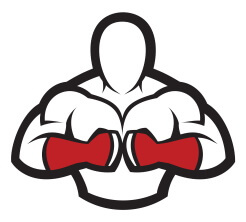 As humans, we now live in a civil society where fighting is deemed inappropriate. And in most countries, outright illegal. However, it doesn't mean fighting is not something we enjoy. As spectators. As participants. This prominent nature in humans has given birth to the concept of professional fighting. From Kung Fu to Boxing to Muay Thai to wrestling, every different fighting styles have their place in the world. And the latest trend of them all is MMA.
Our focus for today's guide is MMA betting. And in the world of MMA, there are no bigger names than UFC. So, you can call it a UFC betting guide too if you want.
In our endeavor, we're going to learn about the biggest events in MMA betting and how Nigerian punters can participate.
The Best Nigerian MMA / UFC Betting Sites
Option to bet live on a sporting event
Lots of promotions for new and loyal users
Plenty of available betting markets
Good choice of games
Fast withdrawal times
Large number of games developed by leading software providers
Easy to use website
A full section of promotions and bonuses
Frapapa licenced in Nigeria
In-play wagering function
24/7 Customer Support
Multi-live betting
Several bonuses and promotions
Transactions with cryptocurrencies only
The 6-level Vip program
24/7 available customer service
In-play betting on sporting events
Lots of bonuses and VIP program
Android and iOS applications
In-play and live streaming of sporting events
Adaptability to new and old mobile devices
A large number of betting markets
In-play betting is available
Betting on virtual sports is offered as well
The minimum deposit is only 100 NGN
₦500,000
300% in Freebets
---
What Tournaments are Good to Bet on in Nigeria?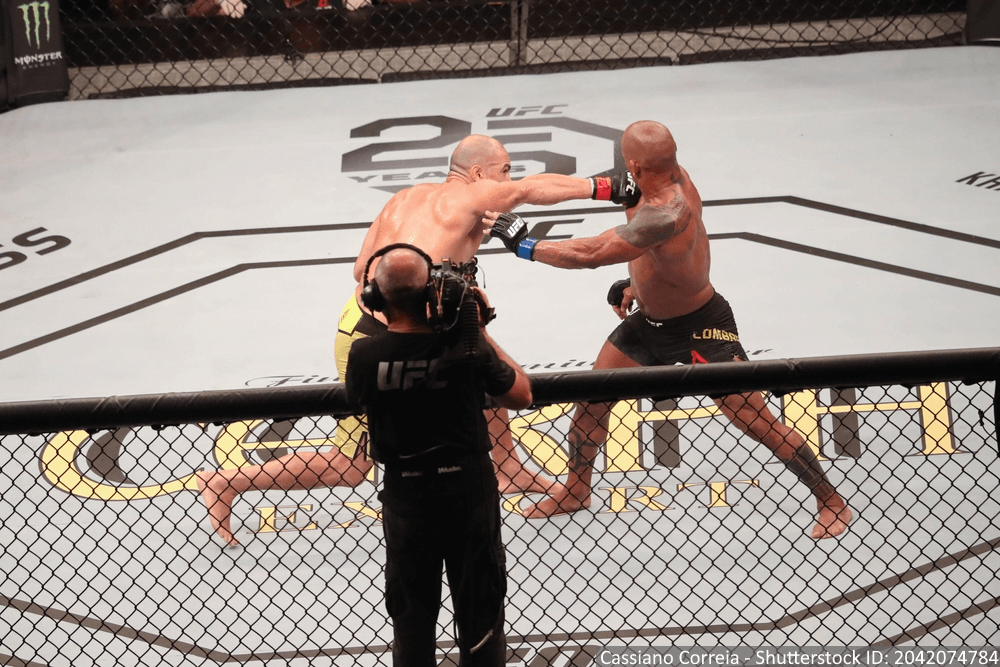 When it comes to MMA betting, the Nigerians are spoiled with options. However, none of the events are inherent to the country. But that shouldn't bother you if betting is your only priority. Let's take a quick look at some tournaments good for UFC betting.
ONE Championship
If you're confused by the name, you might know it as ONE Fighting Championship. The promotion company has recently changed the name of the Tournament. It's one of the leading organizations in the world for MMA, currently based in Singapore.
The fighters are mostly from Muay Thai and Kickboxing backgrounds. This is a great market to bet on for Nigerian punters as most bookmakers offer markets for it.
Invicta FC
The Invicta Fighting Championship is one of the largest promotional organizations for female MMA fighters. It's based in the USA and is a relatively new organization, operating since 2012.
If you want long odds and unique markets for MMA betting in Nigeria, Invicta FC should be one of the top choices for you.
---
Which Leagues are the Most Important in MMA Betting?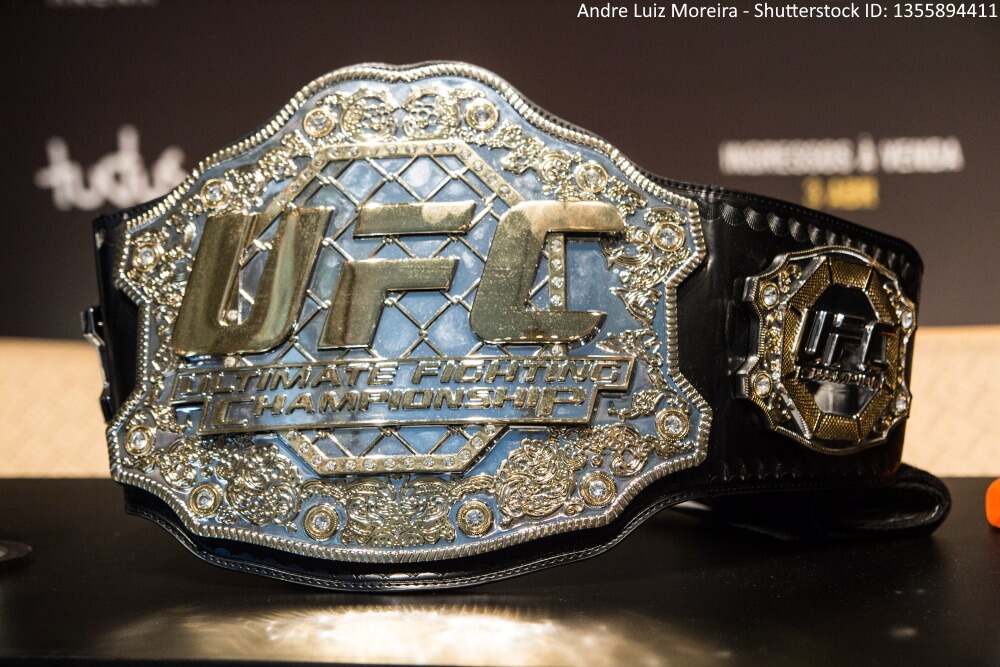 So far, we've only looked at regular tournaments for betting. Now, it's time to bring out the big guns.
Ultimate Fighting Championship (UFC)
The biggest name on earth when it comes to MMA facilitators. It also happens to be one of the first MMA organizations, primarily based in the USA. The UFC has pretty much reshaped the professional MMA fighting scene by providing a massive stage for the fighters.
Needless to say, some of the finest fighters in the world are present on the UFC roster. The event has the most structured approach out of all the organizations in the world. It has main event fights as well as championship title fights designed with a set of rules to protect the fighters.
For obvious reasons, UFC is the best event any punter can bet on when it comes to MMA betting. We've seen many online sportsbooks only utilizing the craze for UFC betting in their business model. At this point, UFC betting is pretty much synonymous with MMA betting.
Bellator MMA
Since its inception in 2008, Bellator MMA has made its way through the ranks quite dramatically. Bellator is based in California and ViacomCBS is the current owner and operator. Needless to say, the influence of this major media company in the US is one of the primary driving forces behind the popularity of Bellator.
Although the fights are locally broadcasted under the Paramount network, the betting options are open to the entire world. So, if you're in Nigeria and looking for a solid tournament to bet on, Bellator should be a strong contender on your list.
Absolute Championship Akhmat
Formerly known as the Absolute Championship Berkut, this Russian MMA organization organizes a major event in professional fighting. It primarily focuses on kickboxing and Brazilian jiu-jitsu. Interestingly, the promotional rights are owned by SpaceX in Europe. If you didn't know, SpaceX is owned by none other than Elon Musk.
Unfortunately, the organization is sanctioned in the USA as of December 2020. Meaning, no US citizen can do business with it. But it shouldn't concern you because it's still a valid betting option for Nigerian punters. In fact, it's one of the best ones.
Rizin Fighting Federation
This is Japan's very own take on the international MMA scene. It's also one of the newest entries into the paradigm, being born in 2015 only. It has quickly become Japan's top MMA promotion thanks to its rich heritage from Pride Fighting Championships and Dream State Entertainment.
In fact, the owner of these 2 events, Mr. Nobuyuki Sakakibara is also the owner of the Rizin Fighting Federation. It imposes its own rules with a hint of philosophy into everything.
When it comes to MMA betting, it might be a little hard to find markets for the Rizin Fighting Federation in Nigeria. But it's still a prime choice for all types of punters.
---
The Odds in MMA Betting Sites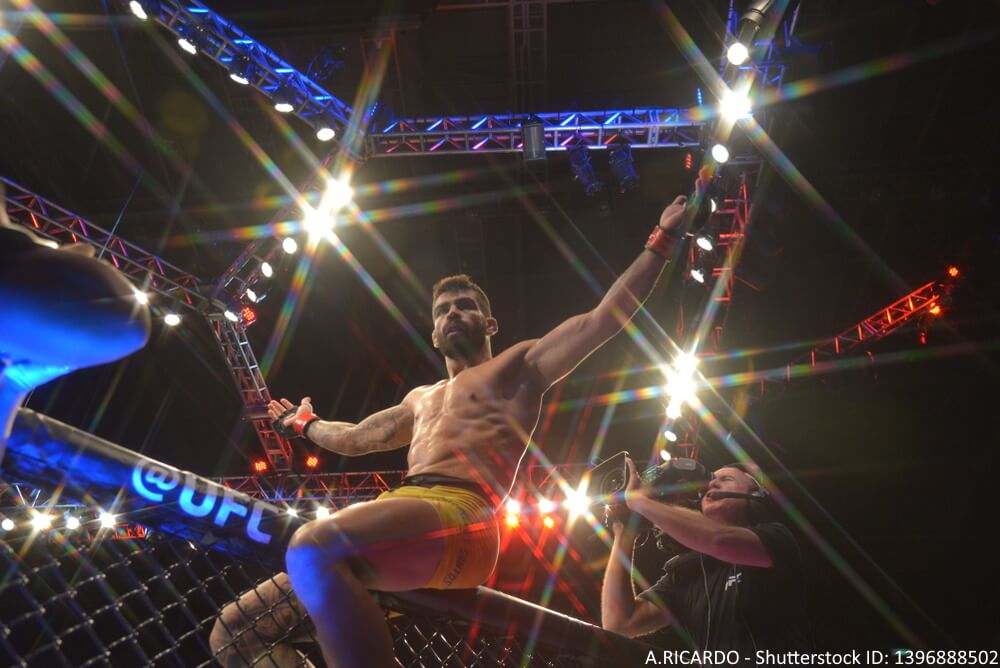 Similar to every other sport in the sports betting industry, the appeal of MMA betting is in the odds. If you don't know already, odds are the projection of how much you can win from a bet as well as how likely is the event to happen.
Finding the right odds for the right market is the primary skill set of a punter. It's true for Nigeria as well as the rest of the world. In Nigeria, you're most likely to find decimal odds across the bookmakers. Even if you don't, you can simply change it to decimal from the settings.
Let's take a look at what areas a punter should focus on when finding odds for MMA or UFC betting.
Compare the Odds
One of the tricks we share with our readers all the time is comparing odds at multiple bookmakers. If you know how odds work, it shouldn't be hard for you to understand why we focus on comparing odds.
Basically, you look for higher or "longer" odds for the same market. Because for decimal odds, your winnings are a direct multiplication of your stake and the odds.
Short Term vs Long Term Betting Odds
Both short-term and long-term betting is possible in UFC betting. If you're placing your money on a single fight, that's short-term betting. And if you're going for the winner of the entire tournament, it's a long-term bet.
Odds Range in UFC Betting
The odds are going to vary quite a lot from fight to fight. Each bookmaker has its own system in place to project the odds. We've chosen Betway as our designated best MMA betting site in Nigeria.
At the time of writing, we found odds up to 3.75 as well as down to 1.25. As you can see, the difference between the odds is not too steep. It means the fights are very well-balanced! Keep in mind that your range of odds will be different when you try your luck at UFC betting.
What Bets Can You Place for UFC Betting?
The nature of the sport doesn't leave much room for innovation on the bookmakers' end. And so, the most popular market for all bookmakers is the money line market. Or, in simple words, your bet on which fighter will win.
However, the top bookmakers like Betway and Bet365 may offer unique markets like round betting and method of victory.
Interestingly, UFC or MMA betting is one of the best sports to try your hand in bet builder. Many of the modern bookmakers now offer this feature where you get to design your own markets at the odds you want.
---
What Markets are Available for Punters When Betting Online?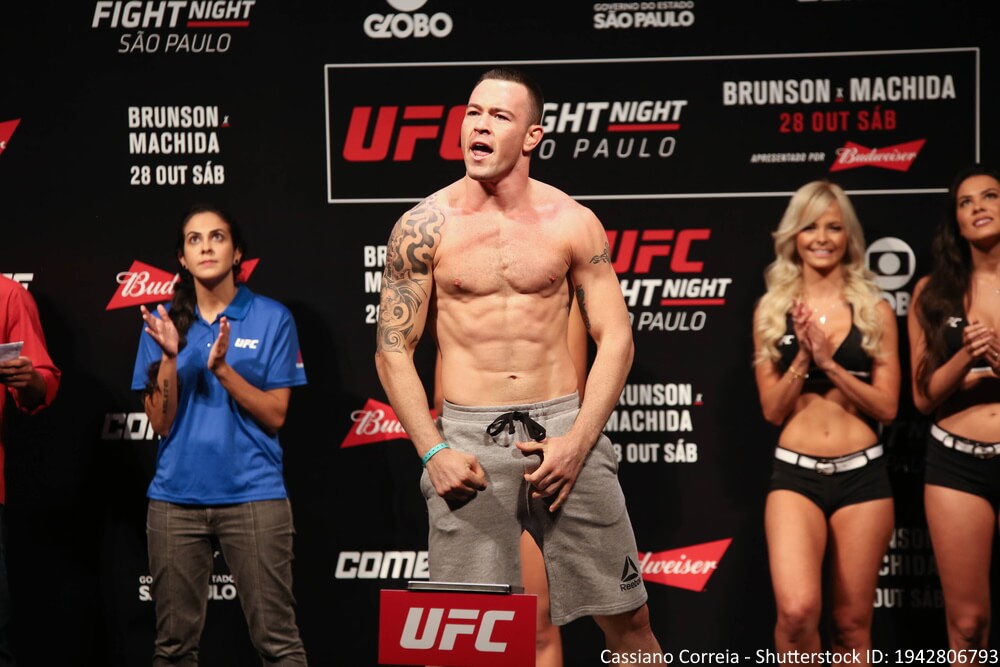 We've already declared in the previous section that the markets are not very flourished when it comes to UFC betting. It's because there's not much depth to 2 people fighting in a controlled environment.
However, for the sake of our guide, we're going to cover the markets we think you'll find while MMA betting in Nigeria. And if you're lucky, you may uncover some new markets on your own. It's because the operators are always trying to come up with new ways to entertain the punters.
Here are the available markets at the time of writing.
This is the simplest market for all sports that qualify for betting. You place money on a fighter to win. If he/she does, you get your winnings according to the offered odds. If they lose, you lose the entire bet.
In traditional practice, over/under or totals betting is applied on the total score of a match. For MMA or UFC fights, the metric is the number of rounds. In UFC, the main event fights, as well as the championship fights, can last no more than 5 rounds. In many cases, the fight is over before 5 rounds, through a knockout or a submission.
That's where the over/under betting comes into play. The bookmaker will determine the number of rounds and you'll place money either on the over odds or the under odds. For example, if Betway gives you a market for 3.5 rounds for a championship title, you bet on whether the fight will last less than or equal to 3 rounds or more than 3 rounds.
How a fighter may win a fight is also a prominent market in MMA betting. It can be a knockout where a fighter knocks the opponent out so hard that he/she can't get up before the referee's count ends. Or, the fighter might win by submission where the opponent surrenders.
As a punter, you can place money on how the fight might turn out. This market often offers longer odds than other ones.
Short-Term UFC Betting
Similar to any other sport that qualifies for betting, MMA betting is also subject to both short-term and long-term bets.
Short-term bets are the ones that settle quickly. For example, in a single fight, you can bet on either Fighter A to win or Fighter B to win. When the fight is over and the winner is declared, your bet is settled. It's a short-term bet.
The biggest advantage of short-term betting is that you don't have to wait for longer to get your winnings. This is the very reason why the majority of newcomers in the betting scene sticks to short-term bets.
Long-Term UFC Betting
If there are short-term bets, it's only obvious that there are long-term bets, right? In UFC betting or MMA betting, long-term bets are the ones that take longer to settle. For example, if you're betting on multiple UFC events at once, that's considered a long-term bet.
Other than that, the options for long-term betting are very limited for MMA. As most events last no longer than a few hours, long-term betting is not viable in this case.
---
Live Betting/In-Play Betting for UFC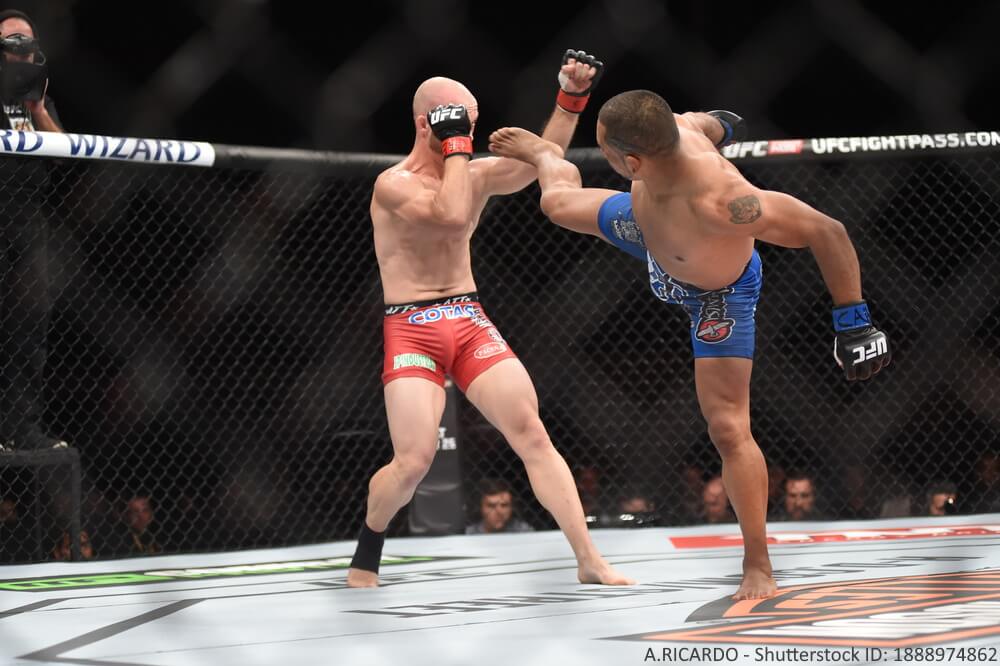 Live betting is one of the major attractions of any kind of MMA betting. The fights are very much unpredictable. You can do all the research in the world to get insights on which fighter may win the title. But at the end of the day, one deadly blow from the opponent can cause your predictions to shatter.
That's where live betting comes into play in all its glory. If you're following the match in real-time, you'll notice a change in odds as the fight goes on. This is a very fast-paced scenario where you need to make quick decisions and add new markets to your bet slip.
The drawback, in this case, is that the tables turn so quickly that bookmakers don't get enough time to update the odds. In those cases, your best friend is the early cash out feature. Most modern sportsbooks offer settlements before an event is offered. You can do it to prevent some of the losses.
---
UFC Betting FAQ
Is UFC/MMA a good sport to bet on?
Absolutely. UFA or MMA betting comes with its own set of benefits, just like other sports. You can get acquainted with the world of professional fighting through UFC betting in Nigeria.
Is there any opportunity to make a good profit in UFC?
Yes, a lot. As big tournaments like UFC and Bellator MMA fights are quite exclusive and they don't happen very often, you can expect to find long odds in most cases. When you do, you can place bets on those odds and get a massive payout.
Start by picking a bookmaker from our list. These bookmakers have been vetted by our experts for security, reliability, and fairness. You'll find all different markets that go into UFC betting without the need for researching yourself to exhaustion.
Is MMA a safe and fair market to bet on?
Yes. The events are all regulated under a very strict set of rules. So, it's quite unlikely that you'll fall victim to unfair practices. As for a bookmaker's safety, you must check for the license before anything else to make sure that the odds you get are legit.
---
The Stars in UFC
UFC or MMA is a very individual-oriented sport. At least across all the major promotional events. So, let's take a look at the biggest stars in MMA right now and their feasibility for MMA betting in Nigeria.
Jorge "Gamebred" Masvidal
Don't let the name of this fighter confuse you. He's every bit American as Americans can get. He's currently one of the biggest stars in the international MMA scene despite being 37 years old. He's currently active in the UFC.
With a very humble 5'11" height, Gamebred has been dominating pretty much all the fights he participates in. When it comes to UFC betting, you should never miss a chance to bet on him as the winner. Unless, of course, you get a better prospect.
Conor "The Notorious" McGregor
You might know him from his iconic fight with Floyd Mayweather for their different backgrounds. But his career goes way before that particular fight. He's one of the biggest international stars when it comes to MMA and he's currently listed on the UFC roster.
His Pro MMA record only shows 6 losses against a whopping 22 wins. He might not be American by birth, but he's very popular among American spectators.
If you happen to find Conor McGregor in a fight on any of the MMA betting sites in Nigeria, you shouldn't miss the chance to utilize it. He's almost always going to be the favorite and you can rely on him for the win.
Nate Diaz
Another UFC star on our list. He's yet to get a nickname but he has made quite the name for himself in the UFC. His current Pro MMA records are 20 wins, 13 losses, and 0 draws. Of course, the statistics are subject to change as he participates in more fights.
With a 6'0" height, Nathan doesn't look as intimidating as other UFC fighters. And it happens to be one of his unique characteristics. Opponents underestimate him and pay the price. Unless there are any bigger names like McGregor on the roster, you should utilize every opportunity to bet on Nate Diaz.
Israel "The Last Stylebender" Adesanya
Nigeria's very own star in the UFC. With a gigantic 6'4" height, Israel is a menace in the ring. His Pro MMA record has only 1 loss listed against his 22 wins! One can only imagine how fierce his fight tactics may be.
He's currently proficient in Kickboxing, Muay Thai, and Boxing, giving him the ultimate edge over the other fighters.
Israel was born in Lagos, Nigeria, making him one of very few fighters from the country to shine on the international scene. It's safe to assume that whenever you find a market regarding him, you're going to bet on him.
---
Wrapping Up UFC Betting in Nigeria
As time goes by, MMA betting, to be more precise, UFC betting is picking up speed. There was a time when only bettors from the USA were interested in the markets. But now it's a very active betting industry all over the world.
As part of the modern world and the most progressive economy in Africa, Nigeria is home to most of the international sportsbook operators. So, it shouldn't be any trouble for you to find markets at good odds for betting.