It wasn't all that long ago that live betting was little more than a novelty sportsbook offering. It all started when a few bookmakers started to put up odds during intermissions. As it turns out, this experiment led to a massive shift in how punters bet on sports. These days, live betting, or in-play betting has become immensely popular and is a standard feature at the best Nigerian sports betting sites.
Punters can now place a live bet on almost any match that is in progress. This means you can still get in on the betting action if you forgot to do it before the game started. Seeing how there is almost always a game going on somewhere on the planet, you can place a live bet whenever the mood strikes you.
If the idea of placing a live bet intrigues you, then this tutorial is a must-read. It will tell you all you need to know about live betting including how to do it, what types of live bets you can place, and how to use live betting to your advantage. You should walk away with a few other helpful nuggets of information too. Let's get into it!!
The Best Bookmakers for Live Betting in Nigeria
Option to bet live on a sporting event
Lots of promotions for new and loyal users
Plenty of available betting markets
Good choice of games
Fast withdrawal times
Large number of games developed by leading software providers
Easy to use website
A full section of promotions and bonuses
Frapapa licenced in Nigeria
In-play wagering function
24/7 Customer Support
Multi-live betting
Several bonuses and promotions
Transactions with cryptocurrencies only
The 6-level Vip program
24/7 available customer service
In-play betting on sporting events
Lots of bonuses and VIP program
Android and iOS applications
In-play and live streaming of sporting events
Adaptability to new and old mobile devices
A large number of betting markets
In-play betting is available
Betting on virtual sports is offered as well
The minimum deposit is only 100 NGN
₦500,000
300% in Freebets
---
What is Live/In-Play Betting?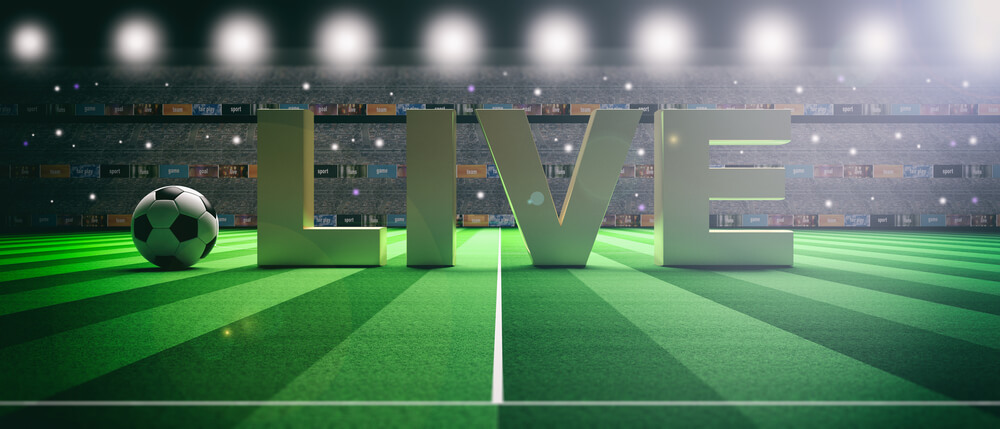 Imagine this: It's 10 minutes to 4 o'clock and your workday is almost at an end. The first thing you want to do when you leave work is to place a mobile sports wager on Nasarawa United to beat Dakkada. You have plenty of time to submit your bet seeing how the match starts at 4:30. However, your boss calls you into his office for an important meeting that lasts until 4:35. So much for that bet, right? Wrong!!
Now, a few years back, this would mean that it's too late to wager because the game has already started. However, the advent of live betting removes this barrier. You still have plenty of time to place your wager using your Nigerian bookmaker's live betting feature. In-play betting lets you place a wide range of wagers during the match. It doesn't matter if the match is 5 minutes in or a few seconds from ending, there's always plenty of time to get in on the action.
---
Types of Live Betting Markets
Aside from being able to place bets after a game starts, another benefit of live betting is that the live bet menu at the best bookmakers has almost as many betting options as the pre-match menu.
In fact, they both have many of the same betting options. For instance, you can wager on moneylines, spreads, and totals before the game begins as well as when it's in progress. You can wager on double chance, both teams to score, Asian handicap, and much more. You can even parlay your live betting selections and apply the cash out feature to them. Let's take a look at some of the most popular in-play wager types.
Next Team to Score
This bet type is self-explanatory. On a pre-match betting menu, you'll probably find the option to wager on the first team to score. A next team to score wager is the live betting equivalent. You are simply wagering on which team will tally the next goal.
Moneylines
As is the case with pre-match wagering, moneylines are very popular live bets too. We will dive a little deeper into the topic of live moneyline bets in a bit. For those unfamiliar with moneylines, these are simply wagers on which team will be victorious. You can wager on a 2-way moneyline, or boost the odds a bit by selecting your pick on the three-way moneyline which is also referred to as a 1X2 bet.
Will the Game Go Into Extra Time?
Is the game knotted up? Does it look like both teams are playing for the draw? Well, this might be a golden opportunity to wager on the game to go into extra time. The nice thing about this type of wager is that you need not concern yourself with the final outcome unless you have previously wagered on the final result.
---
The Advantages of Live/In-Play Betting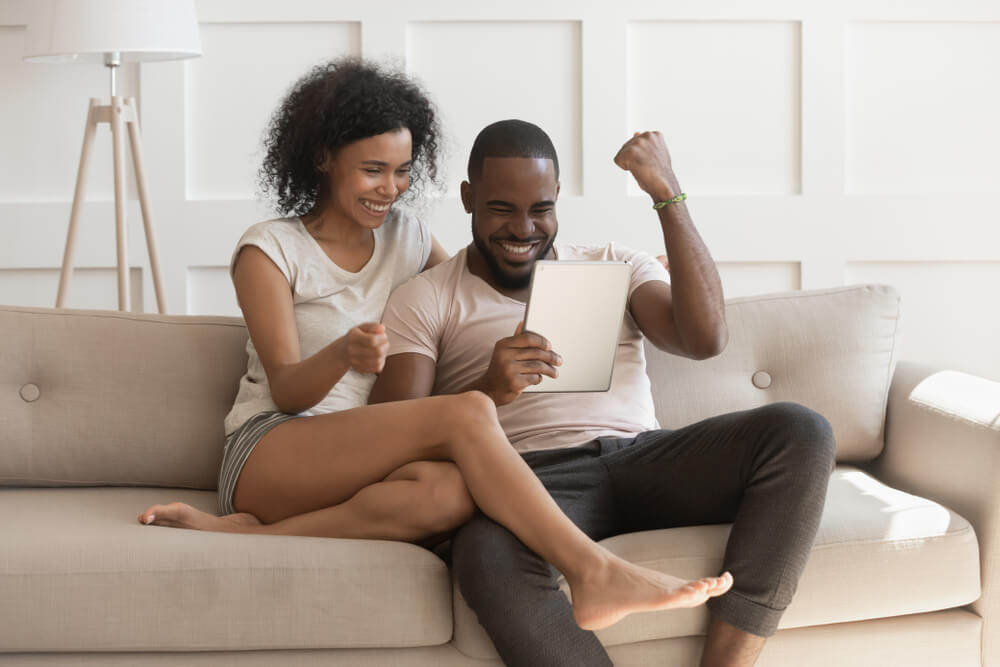 You might be asking yourself if you can benefit from live betting. The answer to that question is a resounding "Yes!"
Never mind the fun factor and having the ability to get into the action late in a game. There are many other advantages that can help you make money. For starters, you have the opportunity to get a feel for the flow of the particular game before you wager on it. You can take advantage of a team coming out flat or hitting the ground running. You can see if the star players look their best or if the team is gelling. You couldn't have had any of this information before kickoff.
Another advantage of live betting is that it opens up a wide range of hedging options if your pre-game wager looks like it's destined for the trash can. Conversely, you can always invest more into your pick if things are going your way. Of course, a lot of people enjoy placing live bets just for the sake of having more action.
Have you ever wanted to stake a moneyline or 1X2 bet on a team to win, but the odds were just a little too short? Well, in a lot of those matches, the underdog opens the scoring. This causes the live betting moneyline odds to shift in your favor. Your team may have been priced at 1.30 before the match. However, after falling behind early, they now might sit at 1.70 on the live betting moneyline which is a lot more palatable. You could apply this same idea to several other wager types too.
---
Best Live Betting Sites Recommendation

Nigerian in-play bettors have an abundance of great legal online bookmakers at their disposal. Singling out just one is no easy task.
However, we can heartily endorse Bet365 as being perhaps the very best live betting site for Nigerians. Bet365 is well-established and is among the cream of the crop when it comes to reputation and reliability. This bookmaker has over 40 million customers worldwide and has been the recipient of many prestigious industry awards.
Bet365 is ideal for live betting. This popular Nigerian sports betting site offers the most competitive live betting odds on almost any sport you can think of. On top of that, Bet365 supports live streaming which is an essential feature for in-play bettors. The valuable bonuses and regular promotions make the site even more attractive.
---
Why Do You Live Bet?
Punters wager in-play for many reasons. We already went over a few advantages of live betting. Let's first deal with the fact that live betting opens up a treasure trove of exciting wagering opportunities. This is perfect for action junkies. Other reasons include:
Take Advantage of Seeing a Match Unfold: Being able to watch a match unfold is a big advantage. Those with keen eyes can see if a team or key player looks sharp, which side has the momentum, or if any trends appear to be emerging. Let's not forget about other factors like weather or the referees.
Allows Punters to Change Their Point of View: A lot of punters have certain ideas about how a certain match will go. Maybe they expect one side to dominate or maybe they feel that there will be a lot of scoring. However, they could easily change their opinion after watching the game for a while.
Waiting for Odds to Rise: Live odds can rise or fall in the blink of an eye. Live bettors who wait to pull the trigger until the odds are just right put themselves in advantageous betting situations.
Take Advantage of a Bad Start from the Favorite: As mentioned earlier, the odds for a favorite significantly improve if they fall behind. Having the patience to wait for such a scenario to play out can pay off handsomely. This concept can also apply to other wagers like totals and various team and game props.
---
Maximize Your Advantages when Live Betting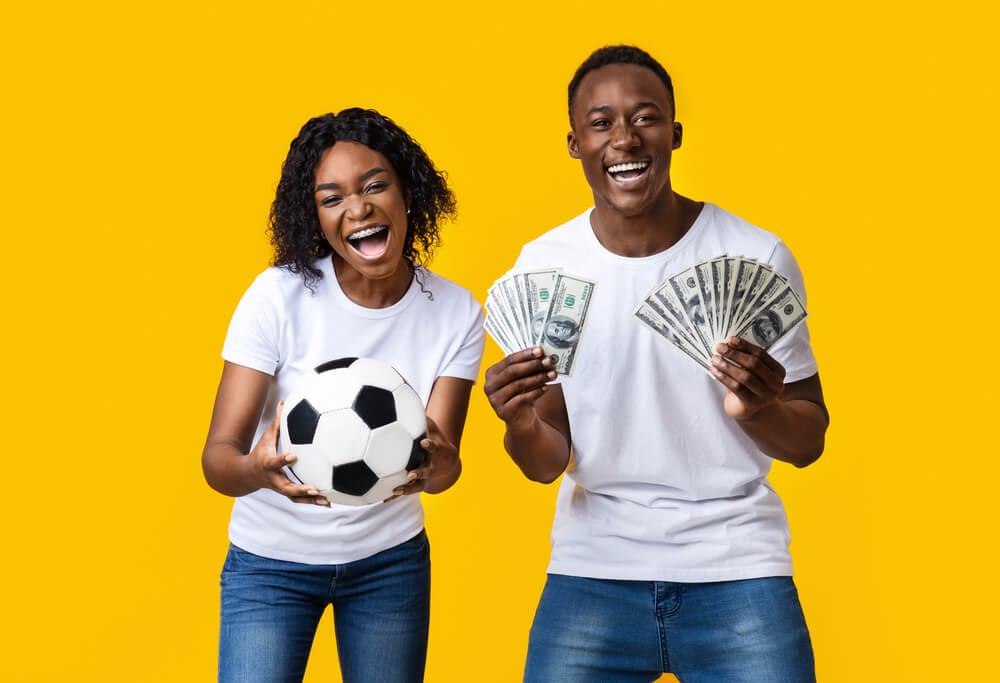 Grinding out a profit over the long haul isn't easy. After all, the bookmaker has a distinct advantage over the punter.
As such, it behooves you to take advantage of any edge that you are presented with. You should now understand a few of the advantages that live betting offers. However, there are other ways to increase your chances of coming out on top.
It isn't difficult to find live betting enhanced odds offers. You are doing your account balance a valuable service by taking advantage of these offers. Instead of wagering a pick at 1.91, an enhanced odds offer could enable you to make the same bet at plus money. It's the same idea with profit boosts. You want to get the best possible odds if you want to maximize your winning wagers.
Of course, no successful betting strategy is complete without researching the games you want to bet on. Statistics can give you an idea of what to expect while live streaming gives you insight into what exactly is going on. The best bookmakers provide sports bettors with a wide range of helpful stats, expert opinion, and other resources that can assist you in making informed wagers.
Perhaps the most widely available sports betting perks are bonus cash and free bets. You can get these gems through no-deposit bonuses, welcome offers, reload bonuses, and regular promotions. No matter how you get yours, using them for live betting can pad your bottom line quite nicely. We will once again mention that using the cash out option can lock in profits and minimize losses.
Just remember to check out the terms and conditions of any offer you want to participate in. This way, you have a full understanding of the rules and your obligations.
---
Pros and Cons of Live Betting
Pros
Standard Sportsbook Offering
Plenty of Betting Markets
You Can Get a Feel for the Match Before Wagering on It
Cons
You Have to be Quick Because the Odds Constantly Change
Some Bookmakers Do Not Offer Live Streaming
It's Easy to Get Carried Away
---
Odds
It should go without saying that you should choose a live betting bookmaker that offers the best odds. By doing so, you ensure that you win more money when you win your live bets.
One of the biggest differences between betting before a game starts and live wagering is that you don't have much time to mull a live bet over.
The odds might shift slightly leading up to a match, but the odds movement is fast and furious once the game starts. Momentum shifts, scoring, injuries, and penalties are just a few things that can prompt a sudden change in the odds. There are several other factors in play as the clock winds down. The odds can move against you just as quickly as they can move in your favor. Odds changes can be minor or they can be huge. Because of this, in-play bettors must act quickly. Even the slightest hesitation could result in you missing out on a good live bet.
---
Live Betting Offers and Promotions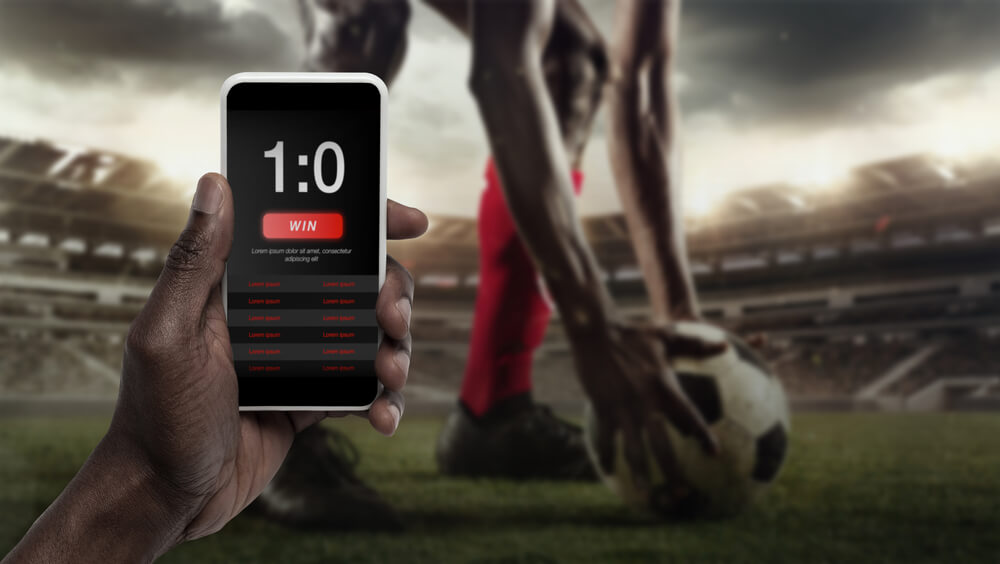 Bookmakers are well-known to offer a variety of bonuses and promotions that can enhance the live betting experience. You can claim a no-deposit bonus to use on live wagering and then claim more free bets and bonus cash from a bookie's welcome bonus.
Claimants typically receive such things as risk-free bets, free bets, and bonus cash. Some bookies even offer super-enhanced odds promotions.
These valuable deals are easy to claim and a cinch to use. While you can trigger some bonuses and promotions by simply opting in, other offers require bonus codes. You can find the latest Nigerian online bookmaker bonus codes right here! Bonus offers and promotions are a very effective way of adding cash to your betting account balance.
---
What Makes a Live Betting Site Good?
It doesn't matter if you want to place live wagers or any other types of bets. The most important trait of any trustworthy bookmaker is that it is licensed.
You should avoid all unlicensed online betting sites no matter how great they look. Let's go over a few other things that you should look for in a premier live betting site.
Good Selection of Live Betting Markets: You don't want to be limited to the standard sides and totals. The best live betting sites offer excellent live odds on a full spectrum of sports. Furthermore, each live betting menu is rife with betting options. The more choices you have, the better your chances of finding an advantageous betting situation.
Live Betting Promotions: Free bets, bonus cash, risk-free bets, and enhanced odds are among the most popular items found in bonus offers and promotions. A bookie that regularly offers these benefits is giving you a way to make more money through your live betting.
Live Streaming: In terms of live betting features, few if any of them are as useful as live streaming. This feature lets you keep abreast of what's going on in the match. Live streaming is essential to a satisfying live betting experience.
Great Usability: Because of the speedy nature of live betting, you need to be able to place your live wagers quickly. A smartly-designed and responsive interface is a must-have for live bettors.
Gives Punters what They are Looking For: The best live betting site will have everything you want in an online bookmaker and more. Be it bonuses, the best odds, niche sport betting markets, or specific payment options, your ideal live betting bookmaker will have it.
---
FAQ: Live Betting
How do I place a live bet?
The process of placing a live bet is the same as it is with pre-match bets. Simply click or tap on the selection you want to wager on to add it to the betslip. You can then enter the wager amount and submit the bet. This is a good time to point out that some sites have a quick bet feature which is ideal for live betting. With a quick bet, you first enter the wager amount on an empty betslip. Once you see a good live betting opportunity, you simply have to select it and the betslip will be automatically submitted. This can save a bit of precious time.
Is it possible to make multi-bets with live wagers?
Yes. However, you'll need to do it quickly. Add the desired live betting picks to your betslip, enter the stake amount, and then submit the bet.
Can I use Cash Out on live bets?
This depends on whether the bookie offers cash out and what their rules are, but the vast majority of Nigerian bookmakers allow the Cash Out option to be used on live bets.
Is live betting better than pre-match betting?
That depends entirely on your own preferences. Live betting definitely offers a few advantages that pre-match betting simply can't offer. It boils down to what you enjoy most.
Should I expect to win every live bet I make?
Definitely not. Even if you do your homework and make use of every advantage at your disposal, you won't win them all.
---
Responsible Gambling
As much fun as live betting and other forms of gambling is, it can quickly and easily become problematic. You want to keep your sports betting under control because too much of it can ruin lives.
We implore Nigerian punters to make use of the various safe gambling tools that are offered at the best Nigerian betting sites. We recommend that you start by taking a self-assessment test to see if you are showing troublesome signs or if you might be at risk of developing them.
As soon as you open your account, you can place limits on the amount of time and cash you spend at the live betting site. You can set daily, weekly, or monthly limits on how much you can deposit. You can also set limits on the size of your wagers. You can usually access these tools by hitting the "Responsible Gambling" tab in your player profile.
If you feel you need to take a break from the sports betting action, you can take a time-out. You normally have the option of a one-day, one-week, one month, three month, or six month time-out. You won't be able to place bets during your time out. If you find that your sports betting has spiraled out of control, then it's time for you to consider permanent self-exclusion. This will essentially freeze or close your account and will prevent you from placing any more bets at the site. It might be a tough pill to swallow, but it could be in your best interests.
The best Nigerian online bookies also have contact information for an array of support groups like Gamblers Anonymous and others. These agencies can be extremely helpful and they offer their services 24/7 for free.
---
Recap of Live Betting
Live betting has quickly evolved from sportsbook novelty to a widely-used and standard bookmaker feature. With sports going on somewhere n the planet right now, you can enjoy live betting pretty much round the clock. The best live
betting sites in Nigeria
give sports bettors loads of live betting options on almost any sport under the sun. They also provide punters with plenty of live betting bonuses and in-play promotions. These offers can be the difference between being profitable and losing money.
Of course, we can't forget about the fun factor. While live betting can be implemented strategically, it can also be a great source of entertainment and spice up an otherwise boring match.