The history of horse racing goes as back as the birth of sports. Historians agree that it was one of the main sports even in 4500 BC in Central Asia! However, when it comes to modern-day horse racing, the country that pops first in our head is the UK.
It might have been true in the early 1900s but its appeal didn't take long to spread globally. A lot of countries around the world now have high-voltage tournaments. Unfortunately, the country of our focus today, Nigeria, is not one of them. However, the topic of our discussion, horse racing betting is very prominent in the country. In our guide today, we're going to learn about the best horse racing betting sites, how they work, the races you can bet on, and plenty of other things.
But first, here's the bookmaker that tops them all in Nigeria for horse race bets.
The Best Betting Sites for Horese Racing Betting in Nigeria
Option to bet live on a sporting event
Lots of promotions for new and loyal users
Plenty of available betting markets
Good choice of games
Fast withdrawal times
Large number of games developed by leading software providers
Easy to use website
A full section of promotions and bonuses
Frapapa licenced in Nigeria
In-play wagering function
24/7 Customer Support
Multi-live betting
Several bonuses and promotions
Transactions with cryptocurrencies only
The 6-level Vip program
24/7 available customer service
In-play betting on sporting events
Lots of bonuses and VIP program
Android and iOS applications
In-play and live streaming of sporting events
Adaptability to new and old mobile devices
A large number of betting markets
In-play betting is available
Betting on virtual sports is offered as well
The minimum deposit is only 100 NGN
₦500,000
300% in Freebets
---
What Tournaments are Good to Bet on in Nigeria?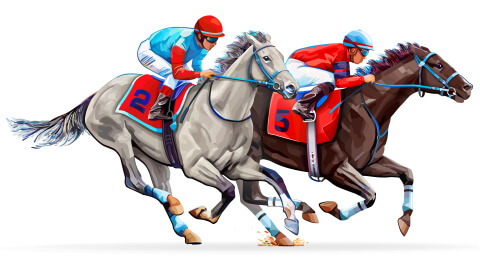 Just like a lot of the major sports, it was the British who introduced Nigerians to horse racing. However, to this day, it's not a mainstream sport to take place within the country. The lack of regulation from both national and international authorities as well as the lack of infrastructure has led to this.
But it's not like horse racing doesn't exist in the country. It does. On a very limited scale. The biggest track in the country is located just outside Lagos, the Ikeja Saddle Club. Another great track is the Horse and Country Club in Abuja.
The problem is, none of the races and tournaments are internationally recognized in the country. So, it's very unlikely that you'll find betting markets on these tournaments at even the best horse racing betting sites.
If you're heading toward disappointment as a punter, don't. You may not get many local events to bet on but there's an abundance of top-notch international events with longer odds than you can imagine!
---
Which Leagues are the Most Important in Horse Racing Betting?

In this section, let's focus on the biggest international horse racing events commonly offered by the horse racing betting sites in Nigeria.
Kentucky Derby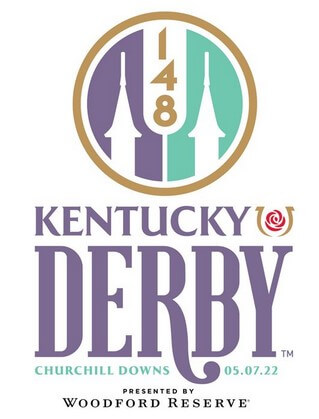 If you ask someone who doesn't know anything about horse racing what races they know of, the answer will very likely be the Kentucky Derby. It's often credited as the world's most popular horse racing.
Taking place in Louisville, Kentucky, this is also the biggest horse race in the USA. The sheer class of this tournament is a cause for celebration. The event happens on the first Sunday of May and it's been true for every single year since 1875!
It's a very short race, spanning only over 2 minutes. But many people have credited this as the "Greatest 2 minutes in sports". Although we won't go that far, there's no way to deny the appeal of this race.
So, you can only imagine why this is the best race to bet from Nigeria or any other country in the world for that matter! The odds often shoot through the roof and thousands of punters target this very race.
---
The Royal Ascot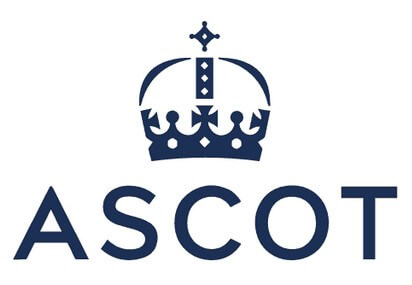 Horse racing is often associated with the British culture and the Royal Ascot is one of the main driving forces behind the thought. The race has been a part of the culture since 1711 and it has entertained the royal family of England since then without fail.
It's a week-long event with 16 group races. If you're lucky to be present on the premises, you'll see a wonderful display of how strong and fierce horses can actually be! At the same time, you'll have to maintain a very strict dress code to enter.
For obvious reasons, this event is also extremely popular among punters. As most of the bookmakers in Nigeria are international, they'll include the Royal Ascot, no doubt.
---
Melbourne Cup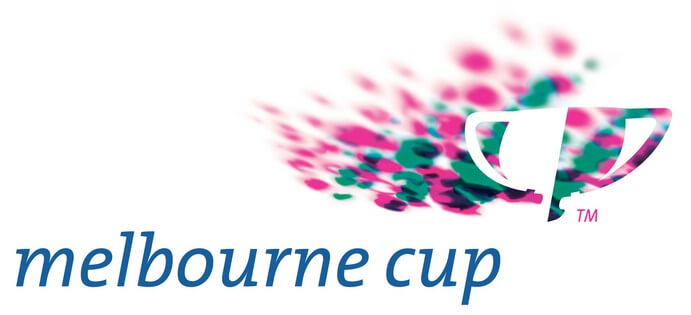 As the same suggests, this is an annual carnival taking place in Melbourne, Australia. It's a very old event as well, running since 1861. It's a relatively long race, spanning over 3,200 meters. Interestingly, there's a dressing competition along with horse racing.
So, there's a chance that you might be able to bet on the best-dressed men and women competition along with horse racing betting.
---
The Grand National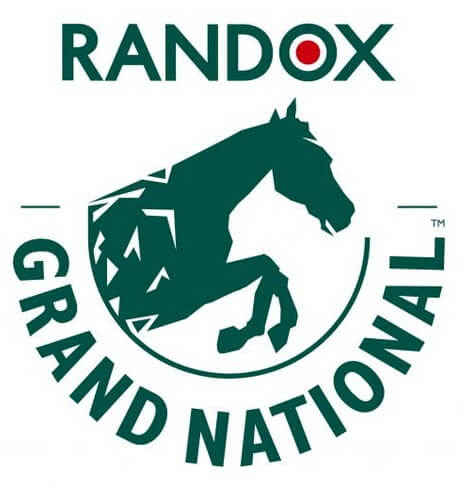 Of course, how can we forget the pride and joy of England, the Grand National? The races we've listed so far are all flat racing, meaning there are no obstacles on the course. The Grand National, on the other hand, is a national hunt race with a 4-mile course and lots of obstacles.
It certainly gives a different taste to both the spectators and the horse racing betting enthusiasts. The odds are significantly longer when compared to the other races. So, Nigerians should not miss a chance to bet on these races.
---
The Odds in Horse Racing Betting Sites
The odds in sports betting are a direct projection of your potential winnings as well as the likelihood of the market winning. There are different forms of odds but Nigerians are most comfortable with the decimal odds. Hence, it's the commonly offered format by bookmakers.
In decimal odds, you simply multiply your stakes with the odds to calculate the winnings. And when you deduct the stakes from the total value, you get your profits. When it comes to horse racing betting odds in Nigeria, there are a few things you need to look out for.
Compare the Odds
The best thing you can do while betting is to compare odds at multiple bookmakers. We've already listed the best ones in Nigeria for you. So, visit each of them and compare the odds for different markets. Your goal is always to find the longest odds for the same markets.
Short Term vs Long Term Betting Odds
The discussion regarding short-term and long-term betting doesn't get enough traction in betting guides. But's a very important concept, even for horse racing betting.
For example, if you're focusing on the Kentucky Derby, it's a single race where the bets will be settled immediately. So, it's a short-term bet with relatively shorter odds.
On the contrary, if you're betting on the Royal Ascot and on a market that spans over the entire event, that's a long-term bet. They take longer to settle. Hence, you need to account for the delay in your wager and get your money back. Or not, if you lose.
Odds Range in Horse Racing Betting
Well, it's really hard to dial in a range for odds at horse racing betting sites. It's a dynamic field and it's going to vary dramatically based on what bookmaker you're looking at and what races you're looking at.
All we can do is pinpoint a race at the time of writing and state the odds for you for a bookmaker. As Bet365 is our top pick for horse racing betting in Nigeria, let's see what odds we can find here.
On the upper side, we can see odds up to 9.00! And on the lower side, the odds can drop down to 1.20. This range is for the Grand National in the UK.
What Bets Can You Place for Horse Racing Betting?
Just like all other sports, horse racing betting is flooded with markets. It includes both common markets as well as unique markets exclusive to horse racing only. You can also go for Accumulators or Parlay bets if your bet slip approves. The distinction is often whether you're wagering for a bonus or not.
---
What Markets are Available for Punters When Betting Online?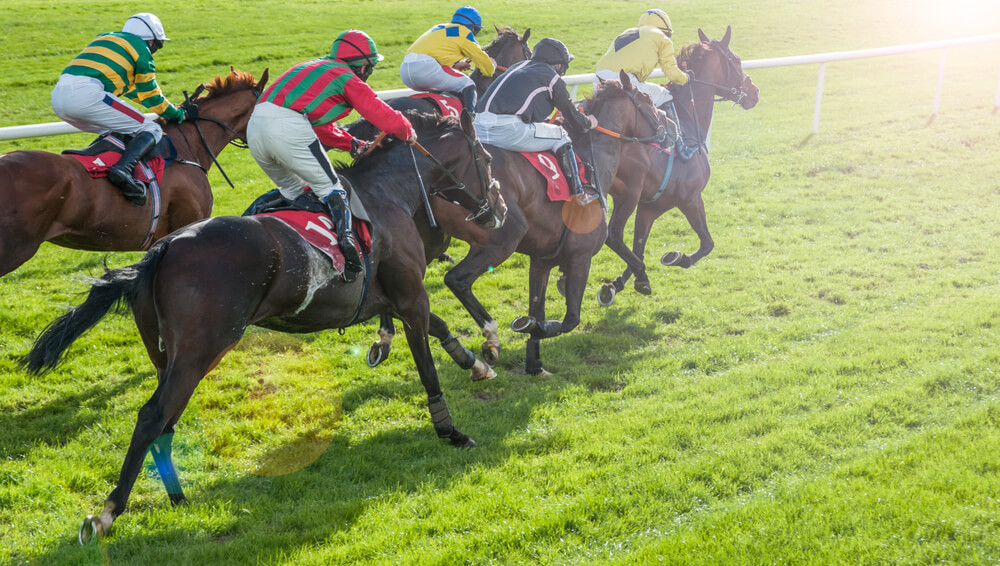 As we've said in the previous section, there are plenty of markets for horse racing betting in Nigeria. A market is simply the outcome you bet on. So, a sport can have a multitude of markets and they all vary from bookmaker to bookmaker.
It's primarily because the odds are projected by analysts who work for the betting sites. Each of them has its own working methodology and steps to calculate potential odds for different markest.
Now, let's take a look at some of the markets you can expect to find in Nigeria for horse racing betting.
This market would otherwise be known as the money line bet if the race was between 2 horses. But that's seldom the case for horse racing betting. So, a singles bet is when you place money on a single horse to win the race.
If you understood the singles bet, you should already know what the doubles are. In this case, you need to include 2 horses in your selection, for 2 different events. You get to stack your odds but you lose the bet if one of the selections is wrong.
Trixie is a term almost exclusively used in horse racing. It's a bet where you include 4 selections on your bet slip for the same stake. To come out victorious, you must win at least 2 of those selections.
In an accumulator or ACCA bet, you also include 4 selections on the same bet. Now, you might wonder what's the point of the Trixie bet. Well, in Trixie, you can win if 2 out of 4 selections win. With Accumulator, you must win on all 4 fronts. Also, accumulators can scale up to 20 selections or even more for a single bet. It depends on the bookmaker's policy.
The Forecast market is exactly what it sounds like. You "forecast" the top 2 winners in the correct order in your bet. If that's correct, you win the bet. And in Tricast, the same rule applies. Only this time, you forecast the top 3 positions.
In horse racing where there are a lot of participants, a patent bet can be placed. It's an accumulation of 7 selections over 3 different events. Your bet formation must be 3 singles, 3 doubles, and 1 treble.
Short-Term Horse Racing Betting
As we said earlier, some horse racing betting markets are short-term and some long-term. The short-term ones are the bets that are settled quickly. Short-term betting is great for new punters who're still getting themselves acquainted with the trait.
As the bets are very quickly settled, the odds are relatively short too. In betting, "short" odds mean a lower number and "long" odds mean a higher number.
Another unique trait of short-term betting is the inclusion of live betting. We're going to discuss live betting in an upcoming section. Bets on the Kentucky Derby or the singles races on the Grand National are good examples of short-term horse racing betting.
Long-Term Horse Racing Betting
Long-term betting is simply the opposite of short-term betting. You mostly place your bets on longer events. The bets are settled once the tournament is over. Another important point is that live betting is not a part of long-term bets.
Why?
Because live bets have constantly changing odds and most bookmakers now allow partial settlement even before the event is over. The nature of live betting conflicts with the true definition of long-term betting.
From what we've seen, it's mostly the veteran punters who go for long-term betting. We think it's the lack of insights that stops rookie punters from placing money on lengthy bets.
---
Live Betting/In-Play Betting for Horse Racing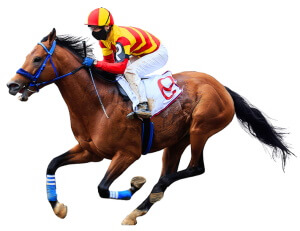 As promised, we're back with live betting. It's also known as in-play betting so don't confuse yourself if you find 2 different labels at 2 different bookmakers.
Live betting at its core relies on the change of odds. In sports betting, there are 2 main types of bets. The pre-match bets and the live bets. Pre-match bets have fixed odds and bookmakers stop taking these bets once a race goes live.
With live betting, on the other hand, you get to add new bets to your bet slip while the horses are going as fast as they can. Let's say a horse suddenly stumbles and fall behind. You'll notice the change in odds in real-time. So, if you have money placed on that very horse, you can settle it before the odds go through the roof.
Live betting is a great addition to sports betting and it's especially true for horse racing betting. Because most of the races are very high-voltage and anything might happen during the span of the race.
---
Horse Racing Betting FAQ
Is horse racing a good sport to bet on?
Horse racing is associated with betting for hundreds of years. Before the online era, people had to visit the bookies' offices and race tracks to place the bets. Thanks to online sportsbooks in Nigeria, you can do it from the comfort of your home. And to answer your question, yes, horse racing is an immensely good sport to bet on.
Is there any opportunity to make a good profit in horse racing?
Undoubtedly. If you keep yourself updated with the news and views of the racing world, you should be able to predict which horse is going to win. Or, a few places in the top order. If your predictions come right and you stacked the odds, you can make some hefty profits.
How do I get started with the best horse racing betting sites in Nigeria?
You can simply pick a bookmaker from our list. These are the best horse racing betting sites in Nigeria, evaluated by our experts. Then, you need to sign up and find the right race to bet on.
Is horse racing a safe and fair market to bet on?
As long as the bookmaker you're betting at is licensed, there's nothing to worry about the fairness of the odds. And all of the international races we've listed in our guide are regulated by proper authorities.
---
The Stars in Horse Racing
At the end of the day, it's the horses who're the stars of the show. So, let's take a quick look at some of the most amazing active horses of our time.
Midnight Bourbon
Those who keep tabs on horse racing, Midnight Bourbon is a familiar name to them. This pure Kentucky breed is currently owned by the Winchell Thoroughbreds LLC and trained by Steven M. Asmussen.
It's a great prospect for betting in Nigeria for the upcoming Kentucky Derby because it just finished 5th in the Dubai World Cup (G1) in 2022!
Letruska
Another Kentucky-bred horse on our list. This time, it's a 6-year old mare owned by George Stable LLC and trained by Fausto Gutierrez. This horse is the prime example of how experience can shape their performance. It's still one of the strongest contenders when it comes to horse racing betting.
Aero Team
Aero Team was one of the best performers in the Dubai World Cup and it's a great prospect for horse racing betting in Nigeria. If you're looking for good contenders with long odds, don't forget to look for Aero Team.
Chuwa Wizard
The oldest horse on our list. Owned by Shinobu Nakanishi of Japan, Chuwa Wizard is purebred Japanese, bred in the Northern Farm. It's still active and one of the most fierce racehorses of our time. So, look for the odds on it when you're horse racing betting in Nigeria.
---
The Best Teams for Horse Racing Betting
Horse racing was never really meant for a team approach. So, in all of the races you see around the world, the horses go against each other. You place bets on the individual horses as well. However, the only exception is the newly formed Racing League in the UK.
Ireland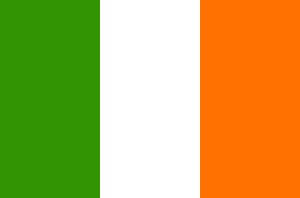 The Irish team is currently leading the Racing League under the supervision of Team Manager Kevin Blake. It has a long list of the best jockeys, trainers, and horses to compete in the league.
Scotland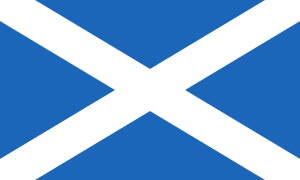 Right after the Irish horse racing team, we have Scotland leading the 2nd position in the Racing League. This team has a blue jersey for the jockeys to distinguish them from the rest. The current team manager is Linda Perrat and she's doing a wonderful job of managing the trainers and the jockeys.
---
Wrapping Up Horse racing Betting in Nigeria

Horse racing betting might not be locally flourished in Nigeria, but the international scene is just as vibrant as you would expect. Thankfully, the influx of new bookmaker websites has allowed punters to participle in the betting scene. Just pick a bookmaker from our list and get started.