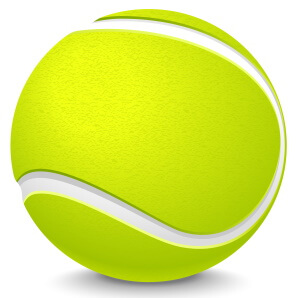 When it comes to non-team sports, there's nothing better than tennis. It's one of the most popular sports in the world and is considered one of the major ones. It's primarily because the sport is accepted all over the world despite the cultural differences. Nigerians too, love to watch tennis on TV.
There's another aspect of tennis. Yes, we're referring to tennis betting, which happens to be the topic of our discussion today. Tennis is one of the most popular sports for betting not just in Nigeria but all over the world. It usually comes into the top 5 sports for betting for punters, right after football, basketball, and cricket.
The Best Betting Sites for Tennis Betting in Nigeria
Good choice of games
Fast withdrawal times
Large number of games developed by leading software providers
Easy to use website
Option to bet live on a sporting event
Lots of promotions for new and loyal users
Plenty of available betting markets
A full section of promotions and bonuses
Frapapa licenced in Nigeria
In-play wagering function
24/7 Customer Support
Multi-live betting
Several bonuses and promotions
In-play betting on sporting events
Lots of bonuses and VIP program
Android and iOS applications
Transactions with cryptocurrencies only
The 6-level Vip program
24/7 available customer service
In-play and live streaming of sporting events
Adaptability to new and old mobile devices
A large number of betting markets
In-play betting is available
Betting on virtual sports is offered as well
The minimum deposit is only 100 NGN
₦500,000
300% in Freebets
---
What Tournaments are Good to Bet on in Nigeria?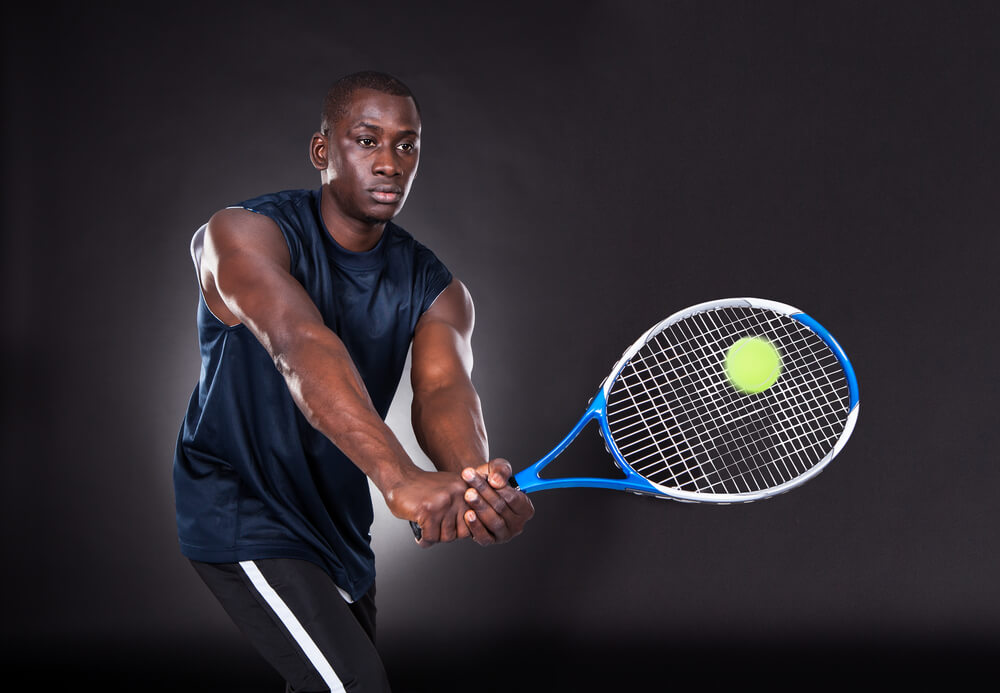 Speaking of tournaments, there is an abundance of them if your goal is betting. Throughout the year, all kinds of tournaments take place on all types of courts. Players and viewers are equally excited about these tournaments to see what's next.
As for good tournaments to bet on for Nigerian punters, our first instinct is to suggest local tournaments. Nigeria Tennis Federation (NTF) is the governing body for the sport in the country. It hosts a series of tournaments for the local players.
Thankfully, a lot of them make it to the best tennis betting sites.
Junior Tournaments
Rather than going deep into individual tournaments, it'd be better if we stick to a holistic approach here. The Junior Tournaments is 1 of the 4 different leagues by NTF. You get National Youth Games, Kaduna Clay Court Juniors, CBN Juniors, Snepco, Zenith Masters are some of the junior tournaments you can bet on.
Senior National Tournaments
The next logical progression for tennis betting is the markets on Senior National Tournaments. It includes CNB Seniors, Rainoli Tennis Open, Vemp Open, National Sports Festival, and Dala Hard Court Tournaments.
Internaitonal Tournaments
Interestingly, the international tennis scene is quite elaborate in Nigeria. Tournaments like Tombim Open, Dayak Open, GSL Open, Lagos Open, Davis Cup, and even Billie Jean King Cup are sometimes held in Nigeria.
NCC Tennis League
NCC or the Nigerian Communications Commission has its very own tennis tournament. The NCC Tennis League. This is one of the largest platforms for the players to showcase their talent. So, you can expect some great odds on the matches at the best tennis betting sites.
---
Which Leagues are the Most Important in Tennis Betting?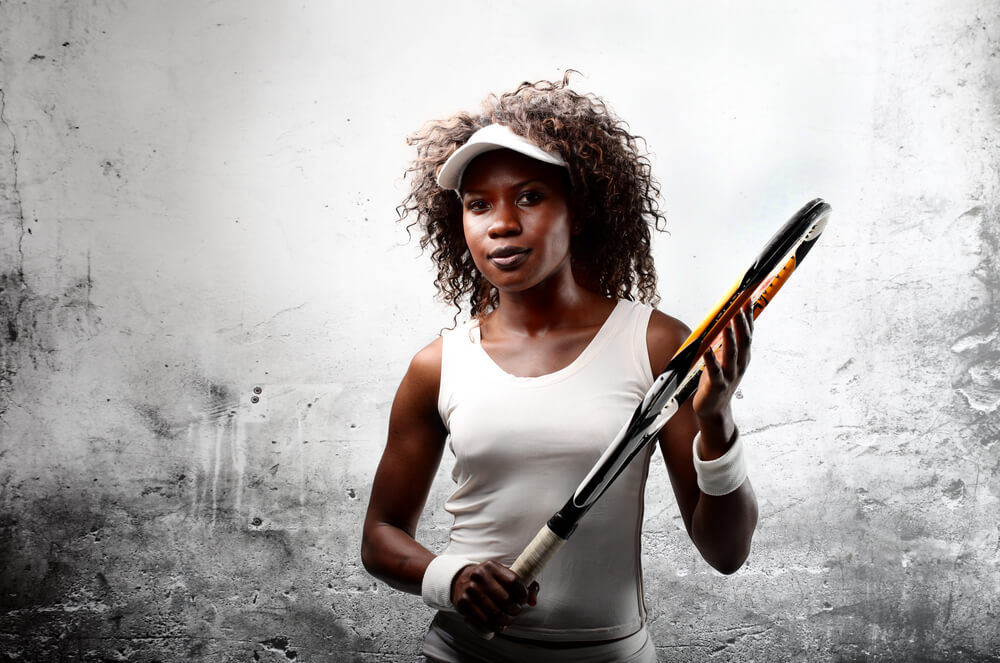 If importance is something to go by in tennis betting sites, your focus should be on the international tournaments. Thankfully, the international scene of tennis is just as flourished as you'd expect.
There are 3 main organizations that control tennis tournaments all over the world. The International Tennis Federation (ITF), the Association of Tennis Professionals (ATP), and the Women's Tennis Association (WTA).
ITF Events
ITF takes the neutral ground on tennis and organizes the biggest show of tennis skills display. It's neutral because the tournaments are for both men and women. If you're familiar with the term "Grand Slam", it's an item from the ITF glossary.
The 4 Grand Slam events are some of the biggest tennis events in the world, taking place throughout the year. A tennis year with ITF opens with the Australian Open, followed by French Open, Wimbledon, and US Open.
These tournaments have some of the most high-voltage tennis matches of the year. Needless to say, all tennis betting sites offer markets for these tournaments.
ATP Events
ATP strictly organizes tennis tournaments for men. If you have an interest in tennis, you must've heard of the ATP Tour and the ATP Challenger Tour. The first one is a top-tier tournament while the other one is 2nd-tier. The tour takes place all over the world and you'll find markets throughout the year.
WTA Events
To some extent, the WTA is the female counterpart of the ATP. It deals with women's tennis all over the world. The most prominent tournaments are the Premier WTA Tour Championships, WTA 1000, WTA 500, and WTA 250.
Exhibition Tournaments
The ones we've covered so far are all the biggest leagues in international tennis. Whenever you want to enquire, these are the ones to flood your search engine result pages the most. However, these are not the only prospects for tennis betting sites.
Throughout the year, there are random exhibition tournaments. Many players do it for charity. You never know what's new in the international tennis betting scene so you should always be aware of the betting sites.
The reason we're emphasizing these events is that they often have very long odds. As these tournaments are exclusive and not a regular offering, the bookmakers try to bring in as many Nigerian punters as possible with large odds.
---
The Odds in Tennis Betting Sites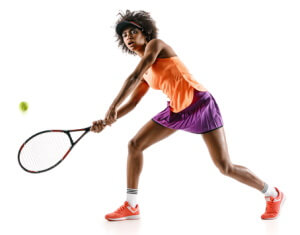 We often say that there would be no sports betting if there were no odds. It might sound cliché at this point but you can't argue that it's true. In tennis betting or any other type of betting, you ultimately place your money on the odds rather than the sport or the events.
Around the world, there are 3 primary formats of odds. The decimal, the fractional, and the American. They might all be represented differently, but they're all the same at their core. In Nigeria, decimal is the most used odds format so we're going to stick to it.
If you're not familiar, decimal odds tell you how much you can win from a market. If you place money on 2.50 odds, it means you'll win 2.50 currency units as a payout for our 1 currency unit wager.
In a Nigerian context, your N1 bets will bring you a payout of N2.5 and N1.5 profit. Now that you're familiar with how odds work at tennis betting sites, let's go over a few pointers to guide you in the right direction.
Compare the Odds
If you haven't realized already, there are a plethora of tennis betting sites in Nigeria. And sorting through them might seem like a challenge to many of you. If tennis betting is your only concern, the best way to pick a site is to check the odds.
The longer the odds, the more you can win from a bet. For the same markets, different bookmakers offer different odds. They might not be drastically different, but the differences are worth checking out.
Short Term vs Long Term Betting Odds
We have an upcoming section to explain what short-term and long-term bets are. In the context of odds, long-term bets are better. As they take quite some time to settle, the bookmakers offer longer odds.
For example, if you're betting on the prediction of the winner of the US Open, you need to wait till the tournament ends to get your payout. And if you think about it, the prediction is quite a long shot. Your favoured player may very well fall out of the tournament early on.
On the other hand, short-term bets have shorter odds as they're quickly settled. You don't have to wait nearly as long for these bets to pay you.
Odds Range in Tennis Betting
Just like any other sport, the odds range can vary quite a bit on tennis betting sites. It'll depend on who are the players involved in the market. Usually, the more famous the player, the shorter the odds.
At 1xBet, one of Nigeria's most popular betting sites, we've seen over 11.50 odds! This shows how far a bookmaker will go to bring in new influxes of punters. As for the low range, 1.172 is what we've seen at the time of writing.
Keep in mind that the odds may not be anywhere near the same when you finally enter the tennis betting sites. It's a constantly evolving industry.
What Bets Can You Place for Tennis Betting?
Tennis might be a non-team sport but a lot of the markets can carry over to tennis betting. From standard 1×2 bets, over/under bets, handicaps, etc. for regular time, 1 set, 2 sets, double faults, and so on.
Pretty much all the major markets you can think of for betting will apply to tennis betting in Nigeria.
---
What Markets are Available for Punters When Betting Online?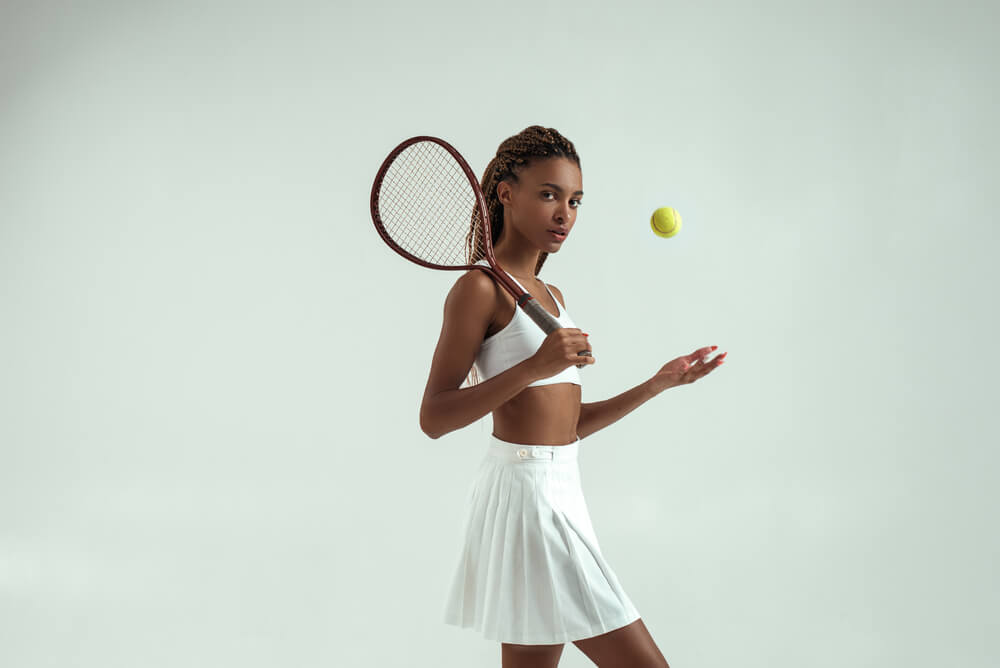 Finally, we've reached a crucial point in our tennis betting guide for Nigerian punters. The markets. At the end of the day, you place the bets on the markets. Every bookmaker lists all the available markets for a match before it starts.
Thankfully, pretty much all the markets in tennis betting sites are universal. Let's find out what they are.
The most common market in tennis betting is the 1×2. You either place your bet on the 1 (home team), 2 (away team), and x (draw). It's the basic premise for this market. Based on the party you select, you'll get the payout.
Moneyline bets are somewhat similar to 1×2 bets but without the draw. You can't place your money on a draw. You either have to select player A or player B and place money on the offered odds.
Over/under is a very common market for tennis betting. The best tennis betting sites might offer the total value for 1 set, 2 sets, the whole match, half time, or any other time combination. The idea behind over/under betting is to bet either over or under the bookmaker's prediction. It's also called total if the odds are offered on the total score of the game.
Over the last decade or so, handicap betting has become a very popular form of sports betting all over the world. it's exactly what it sounds like. If 2 players with severe differences in skills are paired against each other, the odds difference will shoot through the roof!
To balance out the equation, bookmakers give the favourite a handicap. Or, you can think of it as giving the underdog a boost. Handicaps are also denoted in decimal numbers but they're accompanied by a (-) or a (+). The (-) means the favourite is at a disadvantage and the (+) means the underdog has an advantage.
Accumulator or ACCA bets are a common offering for tennis betting. For a bet to classify as an ACCA, it must have at least 4 selections. You can go as high as the bookmaker offers. We've seen upwards of 20 selections in a single game!
Accumulator bets can pay a lot for the same wager because you're stacking up the odds. However, you lose if any of the selections are wrong.
Short-Term Tennis Betting
We're here yet again with short-term betting. These are short-lived bets that are settled quickly. For example, if you're betting on a single match between 2 players and all the bets are settled as soon as the match ends, it's short-term betting.
This type of betting is usually better for new punters who're still getting themselves acquainted with the trait. Also, the inclusion of live bets makes these best very enjoyable and adrenaline-packed.
Long-Term Tennis Betting
Long-term betting is simply the opposite of short-term betting. Instead of single matches, the odds are offered on entire tournaments. For example, the winner of the ATP is a long-term bet. Similarly, if you place money on the outcome of Grand Slam events, those are long-term betting as well.
These bets are usually targeted by veteran punters because they have the insights to predict long-term outcomes in advance. If you're a new punter, our recommendation is to start with short-term bets and work your way up to the long-term bets.
---
Live Betting/In-Play Betting for Tennis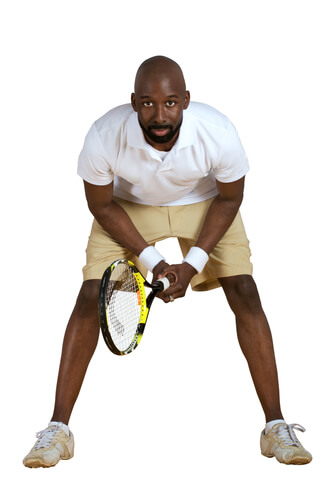 Live tennis betting, also known as in-play betting in many countries, is a betting paradigm where you place bets on real-time odds. The "live" part is true for the bets as well as the match itself. All bookmakers that offer live betting have a separate section to distinguish the markets.
If you visit the page, let's say on the 1xBet Nigeria website, you'll see the bets changing from time to time. This is extremely enjoyable for most punters because you never know how the match will pan out.
In pre-match bets, you have to stick to the fixed odds offered by the bookmakers. You can make changes to your bet slip by adding or removing new selections until the match starts. Once it does, any attempt to settle the bets will result in a total loss.
In live betting, however, you can partially settle the bets at current odds. You can also add new selections to your bet slip as the match unfolds. Needless to say, live tennis betting is a great way to recoup losses or prevent losses.
---
Tennis Betting FAQ
Is tennis a good sport to bet on?
Certainly. In fact, tennis is one of the best sports to bet on. The dynamic nature of the sport allows punters to craft all kinds of markets. It introduces variation and authenticity to the matches in Nigeria.
Is there any opportunity to make a good profit in tennis?
It depends on how long the odds are. The longer the odds, the more you can win. Also, if you can dial down the accumulator bets for every single selection, you can make a lot of profit.
How do I get started with the best tennis betting sites in Nigeria?
The first order of business is to select the right site. You can use our list of tennis betting sites to find the perfect one for you.
Is tennis a safe and fair market to bet on?
As long as you do your research properly, there's no way to fall victim to unfair practices in tennis. Also, it's crucial that you only bet at licensed bookmakers to avoid betting on fake odds.
---
The Stars in Tennis
As we're nearing the end of our tennis betting guide, it's only fair to give you the advantage of betting on the best players. So, here are 4 of the biggest stars in tennis currently.
Rafael Nadal
If you're familiar with tennis, there's no reason for you not to know Rafael Nadal. The Spanish tennis god has been dominating the world charts for years and is still going strong at the age of 35! He's the uncrowned king of clay courts.
Roger Federer
Where Rafael Nadal is mentioned, it only makes sense to mention Roger Federer too. This Swiss player is a force to reckon with on grass courts! He holds the record for a whopping 237-week streak as the No. 1 player by ATP.
Serena Williams
Although tennis is a sport dominated by male players, Serena Williams has shown the world what she's capable of. She has been the No. 1 player by the WTA for a massive 186 weeks in a row and a total of 319 weeks. Over the course of her career, she has won 23 Grand Slam singles, more than any other professional player!
Ashleigh Barty
The current No. 1 player by the WTA. She's from Australia. At the age of 25 only, she's won 3 Grand Slam singles as well as 1 Grand Slam doubles championship! She might be young but the potential is mind-blowing. If you find her in a market for tennis betting, you should certainly take advantage of the odds.
---
The Best Teams for Tennis Betting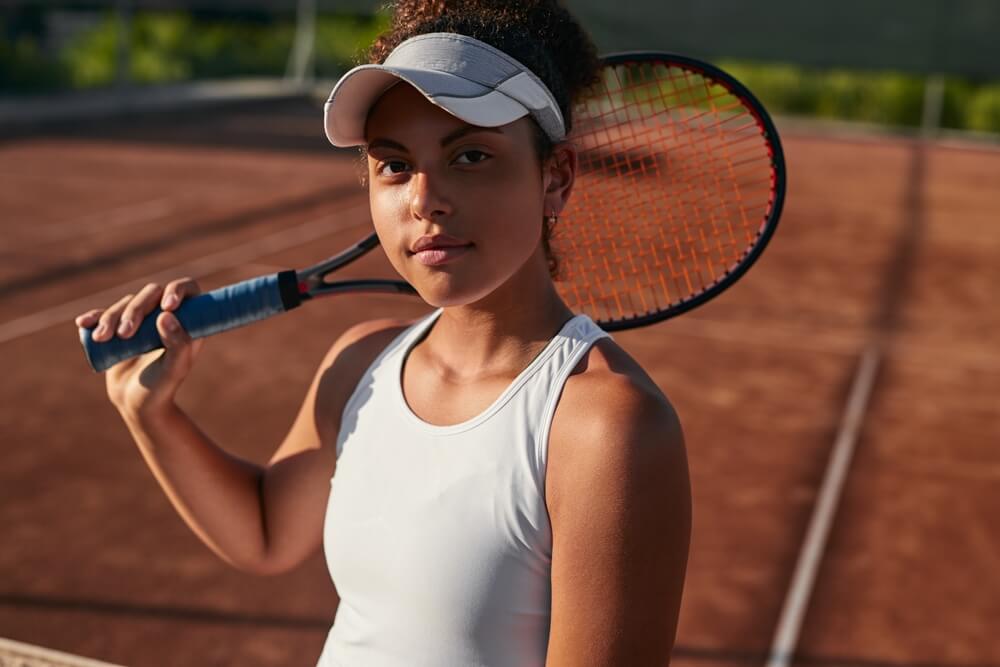 Well, tennis is not predominantly a team sport. Players go head-to-head on an international level. The only practice for team tennis is in World TeamTennis (WWT). It's a mix-gender professional tennis league in the US.
Let's take a look at the top 3 teams in the tournament.
San Diego Aviators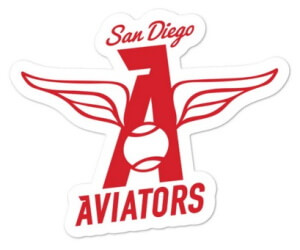 San Diego's very own tennis team happens to be the most prominent of the bunch. Its headquarters are in California. Interestingly, they play at the La Costa Resort in Carlsbad with a capacity of 2,100 seats.
---
Washington Kastles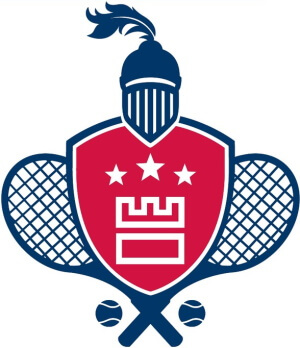 If you absolutely have to do tennis betting on teams, Washing Kastles could be a great contender. It has owned the WTT Championships for 6 consecutive seasons, starting from 2009 to 2015!
---
Orange County Breakers

Yet another tennis team from California. The team was primarily formed back in 2003. It's owned by the business magnate Eric Davidson who also happens to be a huge tennis enthusiast.
---
Wrapping Up Tennis Betting in Nigeria

Tennis betting could bring you a lot of joy as well as money if you know what you're doing. It all comes down to finding the right tournaments and the right odds. Don't forget to check out our list of the best tennis betting sites in Nigeria.