The increasing rate at which sports betting sites are penetrating the betting scene of Nigeria has skyrocketed the popularity of the activity in the country. In fact, research-backed analytics show that millions of young people and adults are actively placing bets on different sports events every day.
One of the aspects of sports betting that contributed to the immense popularity that the activity enjoys in the country today is the opportunity to place multiple bets. Multi bets offer greater value for a low stake, making it a go-to option for most punters in sports betting.
This multi betting guide will cover everything you need to know about placing multiple bets and why you should do it.
Best Bookmakers for Multi Betting
Good choice of games
Fast withdrawal times
Large number of games developed by leading software providers
Easy to use website
Option to bet live on a sporting event
Lots of promotions for new and loyal users
Plenty of available betting markets
A full section of promotions and bonuses
Frapapa licenced in Nigeria
In-play wagering function
24/7 Customer Support
Multi-live betting
Several bonuses and promotions
Transactions with cryptocurrencies only
The 6-level Vip program
24/7 available customer service
In-play betting on sporting events
Lots of bonuses and VIP program
Android and iOS applications
In-play and live streaming of sporting events
Adaptability to new and old mobile devices
A large number of betting markets
Great Sports betting and Live Casino
Over 80 payment methods
Nice bonuses for new and existing customers
---
What is Multi Betting?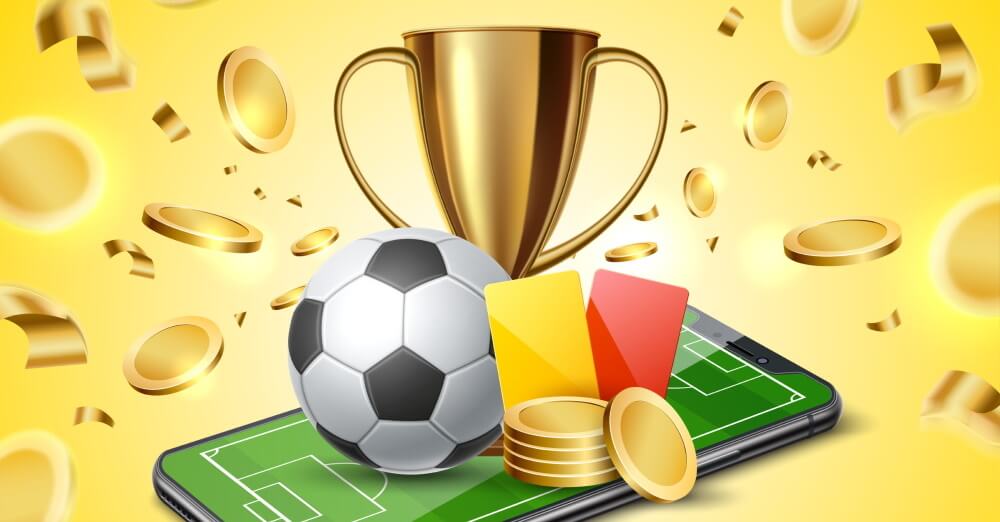 Before explaining what multi bet is, we must first mention that this betting option is not a typical bet type. Instead, it is a general term used to describe a group of bets.
As the name implies, multi-bet is a betting market that combines multiple wagers into one and plays them as a single bet. Essentially, this bet multiplies the odds of each selection (also commonly called legs) together to give punters a much more significant odd value. The popularity of multibet lies in the fact that with its improved odds, the potential winnings that punters can get from the bet are much more lucrative than placing the bets individually.
As a result, the more selections are bundled together in a multibet, the bigger the odds and the higher the winnings a punter stands to gain if the bet proves accurate. The only flip side to this bet option lies in how it works. Since it typically bundles up odds of different individual selections together to create greater value for punters, the entire multibet will be lost if one of the legs loses. Hence the risk of a multibet is higher than that of single bets.
Generally, multi bets are classified into the following groups:
Double Multi Bet/Doubles: This is a multi bet that consists of only two different selections.
Treble Bet: Treble bet refers to a multibet with only three different legs.
Accumulator: Accumulator is the general term used by most sportsbooks and betting enthusiasts to refer to any multi bet of four or more selections. These bets can be 4-fold accumulators, 5-fold accumulators, 6-fold accumulators, etc.
Full Cover Multiples: Aside from straight multi-bets, many sportsbooks also offer their punters the opportunity to create full cover multiple bets in the form of "system bets." For example, the "Patent" full-cover multiple takes three selections and uses them to create three singles, three doubles, and one treble, all within a singular bet slip. The upside of this bet is that you don't have to win every selection to get payouts. Other popular full cover multi bets include Trixie, Lucky 15, Yankee, Lucky 31, Super Yankee, etc.
One of the best points of multi betting is that you can combine different sports or bet types. This means that you can place Double Chance bets, Over/Under, Outright Winner, and any other betting market on football, basketball, tennis, hockey, and any other sports, all within a single multi bet.
It is also noteworthy that this betting option goes by several terms in different circles, including Parlay, Combo, Accumulator, etc. When you want to place a multi-bet, you can come across any of these terms, depending on the betting site.
---
Why Should Punters Place Multi Bets?
As you probably already understand, any sports betting market can be profitable as long as you accurately predict the outcome. However, sportsbooks are in the business of making profits, so bets with high winning chances usually feature small odds, which makes it difficult to earn much from them without risking a lot of money.
However, multi bets take a series of separate bets and combine them, thereby significantly increasing the overall odds on the wager. As such, you can win a pretty big payout from a multi-bet, depending on the odds of individual selections in your bet slip. In fact, you will hear many stories where punters have managed to win thousands up to millions of naira with just a little stake. This makes multi-bets a highly rewarding betting option.
However, you should note that there is a catch to using this betting option. Because the odds on every selection you add to your multi-bets are combined to create greater value for your stake, you will lose the entire wager if one of the selections loses.
---
Maximize Your Advantages with Multi Betting
You will agree that there are no assurances in sports betting, and there is no way to absolutely guarantee a win. This is especially true when you combine a series of individual events, each influenced by random factors.
However, there are certain things you can do to maximize your multibet betting experience. While they won't guarantee you a win, these tips will help you win more in the long run or at the very least minimize your losses. We have listed a few below for your benefit.
Study the Stats.
Whatever the sports or market you want to place your multi bets on, your best bet to ensure winnings is to do research beforehand. Check out all of the data and up-to-date statistics that you can find to make informed decisions on your bets.
Avoid Bigger Accumulators.
Needless to say, the bigger the number of bets in a multi bet, the higher the risk and the less the chance of winning. So, it is best not to stuff your multi bets with too many selections. Only target a sufficient number of quality bets to earn you a decent win.
Avoid Exotic Bets
Exotic bets can be harder to win, even as singles. So, a good practice when placing multi bets is to stick with simple basic markets, like draw no bet, outright winner, over/under, and others. Avoid adding exotic bets to your wager.
Be Ready to Cash Out Early
As mentioned, multi-bets come with much higher risks than single bets, as one defeat can bring the total bet crashing down. So, one obvious way you can maximize your multi betting is to be ready to cash out at any point when a selection is looking like it will go the opposite way from what you predicted.
Use Acca Offers
If you place multi bets, take advantage of the accumulator offers that sportsbooks provide. For example, by using Acca insurance, you can get all or part of your stake back if only one of your multi-bet selections loses. This gives players a safety net when placing multi-bets. There are also Acca boosts that offer more winnings on accumulator bets.
---
Multi Betting Example
Now, let us look at a practical example of a multibet. Let's say that a punter places a multi bet wager on four different selections from the NBA Playoffs, as seen in the table below:
Game
Wager
Odds
Boston Celtics vs Milwaukee Bucks
Milwaukee Bucks to win
2.97
Memphis Grizzlies vs Golden State Warriors
Match to end in a draw
1.912
Phoenix Suns vs Dallas Mavericks
Dallas Mavericks to win
4.2
Miami Heat vs Philadelphia 76ers
Miami Heat to win
1.35
Accumulator Total Odds
32.20
Essentially, what differentiates single bets from multibets is that all the individual odds in the latter are combined to provide greater value, like in the case of the selections in the example above. With multi-bets, the winnings from one leg will be used as the stake for the next. The new winnings will then be taken to stake the next selection, and so on until the entire legs in the multi bet are settled.
If you were to wager #1,000 on each of the selections in the example above as single bets, what you stand to gain will be #10,432 (i.e. #2,970 + #1,912+ #4,200 + #1,350) with a stake of #1,000.
On the other hand, if you wager on this selection as a multibet, you will gain #32,200 with a #1,000 stake (32.20 x #1,000).
---
Pros/Cons
From what we have discussed so far in this guide, you will probably discover that there are many advantages to placing multi bets instead of single bets. However, like anything worthwhile, it also has a few drawbacks. Thus, we will be looking at both the pros and cons of this betting option.
Pros
Returns big wins: The key advantage of placing multibets is that it can give bettors big wins, even when they stake a small amount. By combining two or more markets into a single wager, punters will earn a significantly bigger payout.
Fun and Exciting: Aside from its capability to yield large payouts, another advantage that players enjoy when they place multiple bets is the high level of excitement that it provides. While there are a lot of risks involved, multi bets give a thrill like no other, as you wait for your selections to pan out.
Almost all sportsbooks offer it: Another advantage to multi-bets is that it is a pretty popular betting option in sports betting. Thus, you will hardly find a site that does not allow its punters to combine multiple bets into a single wager. The best part is that most of these sites also provide generous bonuses and offers targeted at this bet option.
Cons
Higher Risk: The biggest disadvantage of multibets lies in the fact that it combines multiple bets into one. As a result, if even just one of the selections in the bet loses, you will lose the entire wager. Hence, there is an increased risk with this bet.
Can be Complicated: Multi-bets can be complex, especially for newbies. It often requires time and effort to pick the best possible markets strategically.
---
Odds in Multi Bets
To understand multi-bets, it is important to know how the odds work and how they are calculated.
As we have mentioned, a multibet multiplies all the individual odds in the legs a punter selects to create an even greater odd value. For example, let's say that you have a multi bet with five different selections with the following odds; 3.0, 2.5, 2.0, 4.5, and 2.0. To calculate the total odds, you need to multiply all of the odds together, i.e. 3.0 x 2.5 x 2.0 x 1.5 x 2.0 = 45.
Thus, if you place a #1,000 stake on such a multibet, you stand to gain #45,000 if all the selections win.
Most betting sites will show you the automatically calculated odds value for your multibet on the bet slip. So, you don't need to start calculating the odds yourself. However, it is important to know how it works, as this can give you an edge when making your selections.
---
Multi Bets Offers and Promotions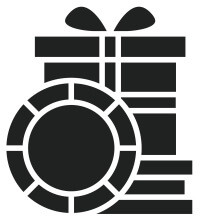 You will agree that one of the major attractions that made online betting popular in Nigeria today is the availability of offers and promotions.
Most sportsbooks are known to offer several bonuses and betting promotions that punters can use to enjoy more value when they bet on their platforms. These bonuses and offers can come in the form of free bets, risk-free bets, bonus cash, cash backs, etc., which you can often use on any sports market.
Aside from the regular offers that you will find on most betting sites, you will also find some exclusive offers targeted at multibet accumulators. This includes Acca Insurance and Acca Boost. Acca Insurance provides punters with a safety net to players in situations where only one of their multi-bets selections loses. On the other hand, Acca Boosts offers punters extra winnings should they win a multibet with a specified number of selections.
Needless to say, both the Acca Boost and Acca Insurance offer punters the opportunity to have more fun while betting. You should also note that while many sportsbooks offer Acca bonuses to their punters, some others do not provide them. So, before signing up with any betting site, ensure that it is a site that offers the bonuses and offers that you need.
---
What are the Alternatives to Multi Bets?
One indisputable fact about multi betting is that it is not for everyone. While some punters enjoy the thrills and excitement that combining multiple bets into one brings, others may not. So, if multi-bet is not your cup of tea, here are some alternatives you can try out:
Single Bets.
Single bets are the exact opposite of multi bets. Instead of betting on multiple individual events simultaneously, you will only be betting on a single event with single bets. This offers a much less risky market than the multi bet, as you would only have to worry about just one game instead of several games simultaneously. However, a downside of placing a single bet is that it only brings about small winnings depending on the odds offered.
System Bets
A system bet is a form of multi bet that creates different combinations within a multibet. The beautiful thing about system bets is that it offers ways to win even if one or more of the selections loses. This is usually a lot safer than what straight multi bets offer.
---
FAQ: Multi Betting
How do I place a Multi bet?
Placing a multibet is more straightforward than most newbies think. First, you need to find a suitable betting site, register an account with the site, and then deposit funds into your newly created account. After this, you can pick the specific bet selections you want to combine into a multibet. Then, go to your betting slip, click on the Multi Bet/Accumulator option and enter the amount you wish to stake on the bet.
Can I cash out a still-to-be-settled multi bet?
Yes. Most sportsbooks offer their punters the opportunity to cash out multibets early, even before the entire selections are settled. This can be pretty useful when you see that the wager might not end in a win.
Can I use my mobile for Multi betting?
Yes. Most sportsbooks offer mobile sports betting to their punters through their mobile-optimized websites or a mobile app. Thus, you can seamlessly place multi-bets on your mobile devices through any available channels.
Should I expect to win every bet I make?
No. Sportsbetting is unpredictable, as any game can go in the opposite direction from what you predict. This is especially true for multi-bets, which involve more than one game, increasing the unpredictability.
---
Responsible Gambling
By nature, multi bets are the riskiest bet you can place on sporting events. This market involves placing bets on multiple events simultaneously, making it hard to predict whether or not the wager will win in the long run. As a result, careless bets can lead you to lose a lot of money in the long run.
Thus, it is essential that you only place multiple bets with money you can afford to lose. Playing with money meant for rent, school fees, bills, savings, or other essential parts of life can eventually lead to debt. Thus, you must always keep responsible gambling in mind and set budgets for your gambling activity. It would be best if you also learned to avoid chasing losses as this can result in undesirable consequences.
Thankfully, most top-tier sportsbooks come with useful tools that can help you maintain control over your betting activity with responsible gambling. You can engage these tools to assess if your gambling is becoming more of an obsession than a fun and leisure activity. You can also use it to set limits on the amount of money and time you spend placing bets.
---
Recap of Multi Betting
Multi-bets are undoubtedly your best bet if you are interested in winning huge paydays without having to risk too much money. The betting option combines multiple individual single bets to create greater odd value, which brings about more winnings. On the flip side, it also brings about a greater risk than individual bets, as just a single loss on any of the legs can bring it all crashing down. However, good research and practice reduce these risks for experienced punters.
If you haven't tried out multi betting before, you have no idea what you are missing out on. So, don't hesitate to find a suitable betting site on this page and start placing multiple bets. And, do remember to practice responsible gaming when you do.