Considering the massive growth in betting in Nigeria for the past few years, plenty of international bookmakers have already entered the country. And this has accelerated the participation of Nigerians in betting even more.
Pretty much any sport and any market you can think of are now available in the country. Bookmakers are constantly trying to improve the experience of the punters by adding new markets to the paradigm. At the same time, bettors are learning new tricks to maximize their profits. There are hundreds of professional bettors in Nigeria who target the most prominent betting markets in the country to make their bread and butter.
Whether you're a casual bettor or a professional one, we have a very nice guide for you today. The single bets. If you have previous experience in the betting industry, you should already know about these bets. We're just going to expand on it and fill the voids for you.
The Best Betting Sites for Single Bets in Nigeria
Option to bet live on a sporting event
Lots of promotions for new and loyal users
Plenty of available betting markets
Good choice of games
Fast withdrawal times
Large number of games developed by leading software providers
Easy to use website
A full section of promotions and bonuses
Frapapa licenced in Nigeria
In-play wagering function
24/7 Customer Support
Multi-live betting
Several bonuses and promotions
Transactions with cryptocurrencies only
The 6-level Vip program
24/7 available customer service
In-play betting on sporting events
Lots of bonuses and VIP program
Android and iOS applications
In-play and live streaming of sporting events
Adaptability to new and old mobile devices
A large number of betting markets
Great Sports betting and Live Casino
Over 80 payment methods
Nice bonuses for new and existing customers
---
What are Single Bets?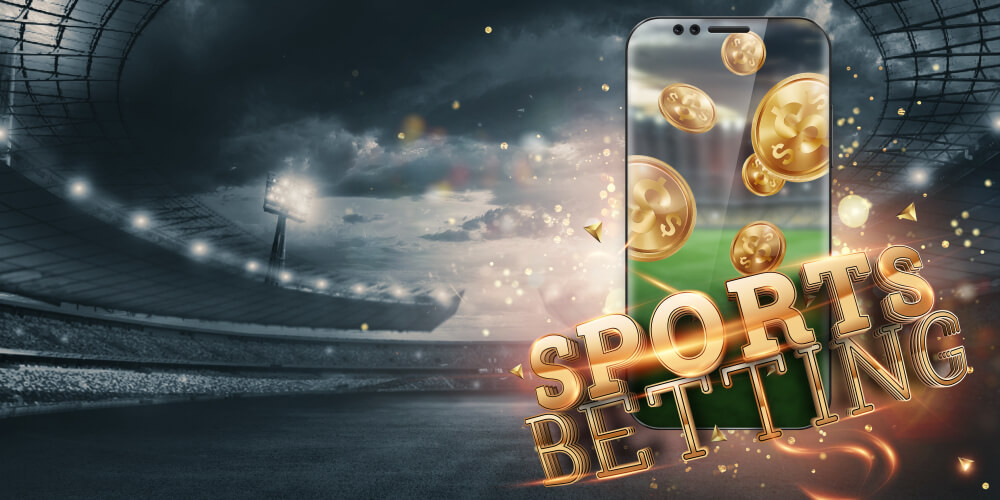 You know about outright bets, right? Or, money lines? They're the same thing represented with different names. In a money line bet, you bet on outright outcomes such as a team to win, a player to score a goal, a boxer to win a fight, and so on.
That's precisely what single bets are. In each instance where you place a wager on a single outcome of an event on your bet slip, those are single bets. Single bets are so straightforward that they're often called straight bets too.
If your prediction is correct, you win.
If your prediction is wrong, you lose.
That's all there to it when it comes to single bets. Now, it doesn't always have to be for a team or an individual to win. An over/under bet can also be a single bet if that's the only selection on your bet slip. The same is true for a points spread bet. If you're still having difficulty understanding single bets, let's bring in multi-bets for contrast. In a multi-bet, you include more than 1 selection in your bet. If it's 2 selections, your bet is a double. If it's 3, it's a treble. If it's 4, it's a 4-fold accumulator. And it keeps going.
The biggest advantage of the multi-bets is the stacking of the odds. As you're including multiple selections in the same bet, your wager remains the same. But all the odds for the different outcomes are adding up to a big value. The biggest advantage also happens to be the biggest risk factor for these bets. Because if even 1 of your predictions is wrong, you lose the entire stake. If you want to precisely place multi-bets, you need to do immense research and analyze various aspects to gain insight first.
In contrast, single bets are free from all of these complexities. You win according to the odds offered on the single outcome for the match. No need for adding odds or being correct on more than 1 occasion. Another instance of single bets is each-way betting. If you didn't know already, in each-way betting, you place money not for the win only but also the place. It applies to horse racing, greyhound racing, F1 racing, or any other sport where multiple placing is possible.
Now you may think that the each-way bet defies the definition of single bets. But that's not the case. See, in the each-way bet, the 2 outcomes are counted separately, as 2 different bets. Your wager is also going to be double in this case. So, you essentially get 2 bets, 1 for the prospect to win and the other for the prospect to place. The place bet usually has a fraction of the outright odds. It's going to vary based on what bookmaker you're looking at.
In our upcoming examples section, we're going to cover both aspects of single betting. Things will become much clear for you then.
---
Why Punters Should Do Single Bets?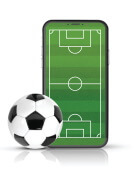 From what you've read so far, can you tell us why you shouldn't do it? Single bets are great for punters of all levels and all backgrounds. This is by far the simplest kind of bet out there. If you skip on the each-way part of the betting, these bets apply for every single sport on planet earth.
Moreover, as the outcomes punters choose are often the most important outcome of the match, the odds are always going to be longer than in other markets. Usually, the deeper you go into a sport to create new markets, the shorter the odds become. Moreover, you can target the favorites to ensure a win. Sure, favorites will always have shorter odds when compared to the underdog, but you get a greater assurance that your bet will win. All sports at the Nigerian sportsbooks will have a favorite and an underdog. You can easily distinguish between them by looking at the odds.
And if you include the each-way part of the betting into the mix, you can win bigger than usual! Although your stakes will double, every single win counts, doesn't it? It also works as a great backup. Just in case your money line doesn't work, you can always rely on each-way to recoup your losses.
---
Maximize Your Advantages with Single Bets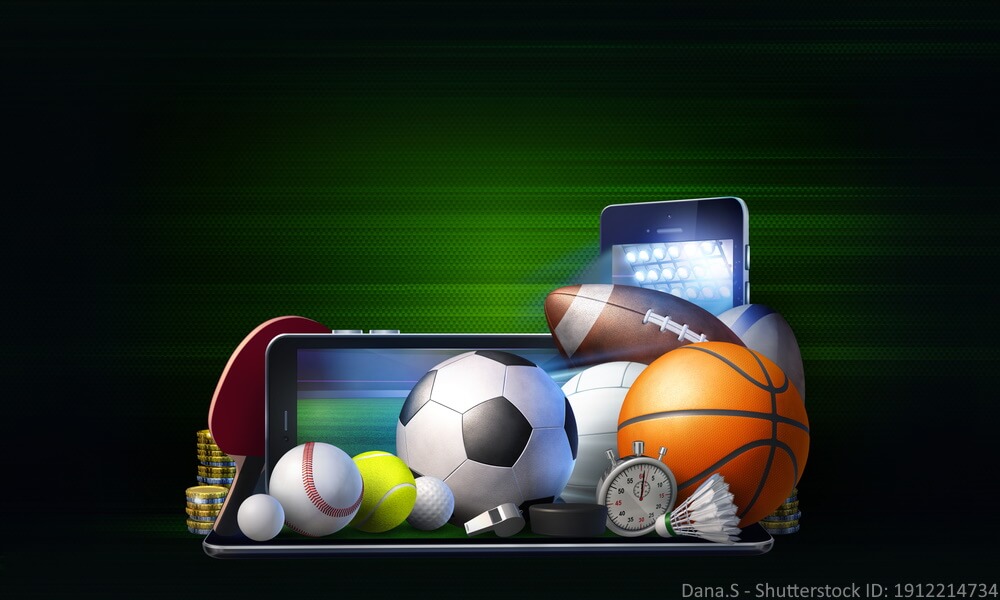 The header you see here can go 2 different ways. It can either go the way where you get an edge to your sports betting in Nigeria thanks to single bets. Or, it can go the way where you utilize a few tips and tricks to maximize your advantage with single bets.
For the betterment of our readers, we're going to cover both aspects in the following section.
Look for Value Bets
In sports betting, value bets are the ones that project longer odds but have a high likelihood of happening. In simple words, the bookmaker has made a mistake somewhere along the line in calculating the odds.
As unlikely as it may sound, it happens all the time at online bookmakers all over the world. When you come across such a bet, that's considered a value bet. The overall nature of this bet aligns very well with the concept of single bets.
So, you can expect to win some hefty amounts at the offered long odds by the bookmaker. These bets might be a little hard to come by if you're not sure what to look for. It brings us to our next tip – target one sport.
Target One Sport Instead of a Bunch
If there's one thing that's more important than your betting expertise in the industry, it's your understanding of sports. If you research for a few hours for a few days, you can pretty much dial in all the right settings for your bookmaker accounts. You can learn about the odds, different markets, and whatnot.
But when it comes to understanding a sport and predicting an upcoming event, it takes substantial research and intuition. You can't expect it to develop overnight. And the process becomes even harder when you have multiple sports to look after.
Rather, our tip is to pick one sport that you think your interests most resonate with. If it's football, you should focus only on football for single bets. Learn about your favourite teams, their team management, player portfolios, previous statistics, injury information, and everything there is.
When that happens, you'll pretty much instantly understand what the outcome will be for a football match at Nigerian bookmakers. And it'll help you put the right bets at the right odds to make the maximum profits.
Long Term Betting
In the long term, single bets are amazing. You can utilize long-term bets in your practice as well to facilitate the process even more. When you only stick to single bets, it's obvious that you always target the favorites. It's only normal because who wants to risk the only bet they're placing?
In most cases, you'll come out victorious. However, as you're betting in favor of the favorite teams or individuals, you're getting a slim profit. Hence, it's better in the long term than in the short term. This is the strategy many professional bettors follow to make small but consistent profits all the time.
You can also target long-term bets to make larger profits. For example, if it's a football tournament such as the Nigeria Professional Football League, you can bet on the winner for the entire tournament given that you find the market at a bookmaker. These types of markets have relatively longer odds than short-term ones.
---
Single Bets Example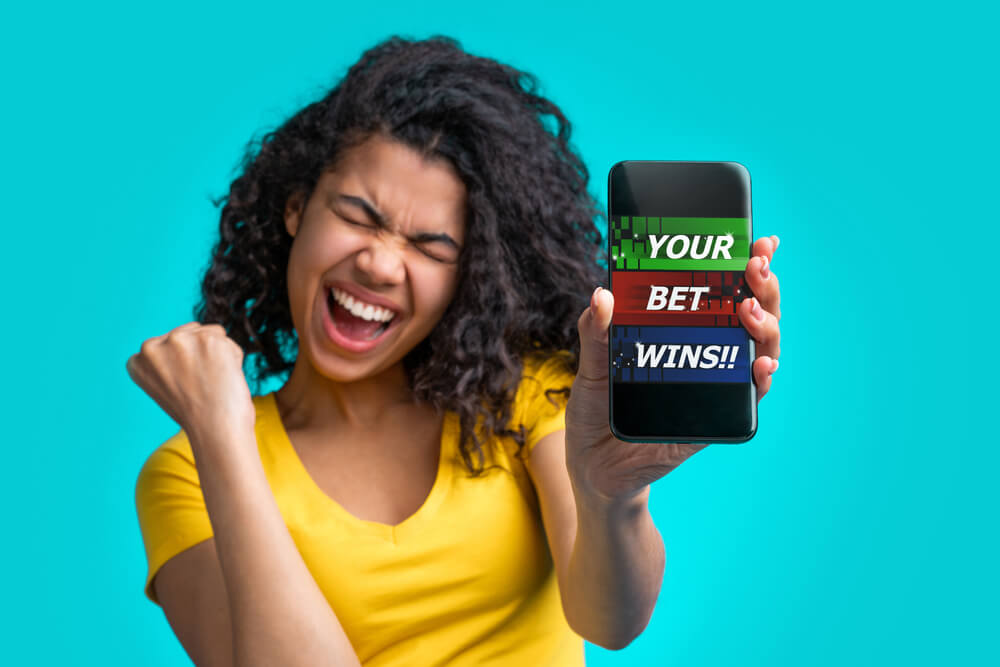 From what you've read so far, it should be clear to you that there are no simpler bets than single bets in the sports betting industry. But we're going to fortify your understanding with an example in this section.
We're not going to use a real-life example because the parameters may change by the time you read this guide. Rather, we're going to create a hypothetical scenario for your understanding only. Also, it'll keep the example relevant at all times.
Think of 2 football teams, Team A and Team B. Among them, Team A is the home team. Hence, it's the favourite naturally. So, the odds projected for Team A at all of the bookmakers are going to be shorter than Team B.
Let's consider that the odds for Team A at Bookmaker X are 2.50 and the odds for Team B are 4.00. That's quite the difference between the odds so we can assume that there's a big skill difference between the teams.
If you're targeting single bets, you'll either root for Team A or Team B at Bookmaker X. Suppose you have ₦10,000 to spare for this bet. So, you'll place the entire ₦10,000 on Team A to win. If that happens, you win a total of ₦25,000. Your profits are ₦15,000 after deducting the ₦10,000 wager. And if Team A loses, Bookmaker X will keep your entire ₦10,000 wager.
The same theory applies to Team B. And it takes care of the example of single bets in Nigeria. Now, we've skipped the example of each-way betting because it's not possible for a football match.
So, let's take an example of a horse race. Suppose the horse you're betting on is named "Blaze" and it has 3.00 odds at Bookmaker X. Now, you can either place your entire ₦10,000 for Blaze to win or divide it into 2 bets. In each-way betting, you'll place ₦5,000 for Blaze to win and ₦5,000 for Blaze to place.
As odds for a win remain 3.00. But let's say the odds for placing is 1.75. So, if Blaze wins the race, you get a total payout of (₦5,000 x 3.00) + (₦5,000×1.75) = ₦23,750.
Now, if Blaze doesn't win the race but place, you get a payout of ₦5,000 x 1.75 = ₦,8750.
In retrospect, there's a tiny loss on your end. But isn't it better than losing the entire ₦10,000? That's pretty much the charm for each-way betting with single bets.
---
Pros and Cons of Single Bets
Single bets are widely used all over the world for their simplicity and inclusiveness. At the same time, it has some drawbacks. In this section, let's try to list the pros and cons of single bets as per our understanding.  
Pros
Simplest – Single bets are not only simple, they're the simplest of all bets. Either you win or you lose. It's the simplicity of the bets that draw punters across the world, including in Nigeria.
Consistent Wins – If you're targeting the favourites as we discussed in a previous section, you're getting consistent wins. Because it's very unlikely that a bookmaker will make a mistake in distinguishing the favourites and the underdogs.
Each-way Inclusion – You already know how it works. It's a great strategy to recoup some of the losses. And if you manage to win, you get a larger payout than you would've with a single bet.
Long Odds – When compared to other niche markets, the odds for single bets are longer. So, you already have an edge over the other betting types.
Cons
Monotonous – A lot of punters get into betting for the fun of it. But when you only rely on single bets over and over again, it can become monotonous very quickly. The best way to avoid that is to bring variation even within the single bets, like adding over/under or points spread to the mix.
Severe Loss Potential – If you keep betting on the favourite, you'll rack up the profits slowly but gradually. But there's a big drawback to this practice. If the favourite doesn't win on a particularly bad day, the losses you incur will be substantial.
---
Odds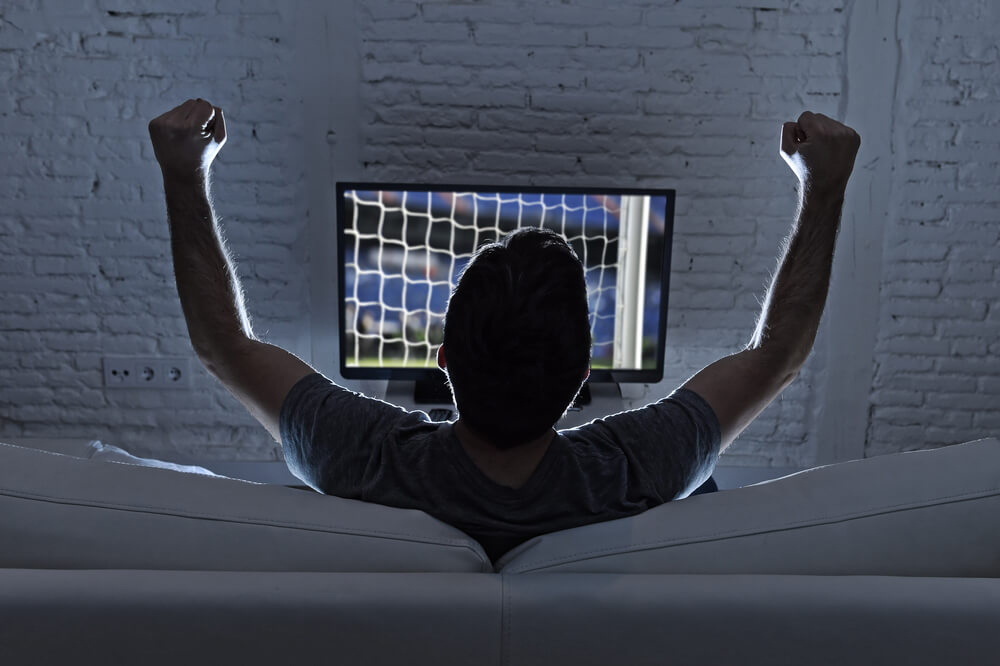 To understand sports betting, you first need to understand the odds. There's no way to bypass this. In traditional practice, odds refer to the likelihood of an event. That's true for the sports betting industry as well. Along with it, odds play another major role for the punters.
The winnings!
Odds, whatever format they might be in, are the direct projection of your winnings. In Nigeria, decimal is the widely used format and that's why we've used decimal odds for our example section.
If you're wondering what kind of odds you can expect for single bets in Nigeria, rest assured that you'll get very good odds. As we've been saying throughout this guide, single bets are pretty much the first layer of markets at all bookmakers. So, the odds are always long.
Moreover, the bookmakers you see in our list are all tested to offer the best features to Nigerian punters. So, as soon as you start betting at any of these sportsbooks, you know what to expect.
---
Single Bets Offers and Promotions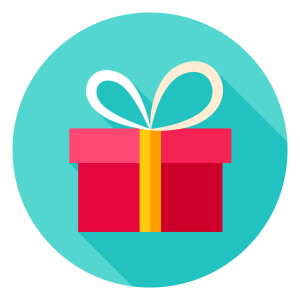 The types of bets you place usually have nothing to do with what promotions you'll get at online bookmakers. However, the type of bets plays an important role in complying with the wagering requirements.
If you're familiar with how promotions work in the iGaming industry, you must also know that there are always wagering requirements. At sportsbooks, the authority often specifies minimum odds and a minimum number of selections for a qualifying bet.
If the minimum number of selections is 1, then single bets qualify for that promotion. If it's more than 1, then you've entered the world of multi-bets and single bets won't work anymore.
---
What are the Alternatives to Single Bets?
There's no doubt single bets are one of the most straightforward types of bets out there. But as we said in the previous sections, sometimes single bets don't qualify for certain things. Take promotions as an example.
So, we've listed some of the best alternatives to this type of betting that you can utilize in Nigerian bookmakers.
Money Line Betting
Now, don't confuse it with the single bets because money lines can be both singles, doubles, trebles, and whatnot. So, they share some characteristics but are not exactly the same. Outright or money line bets are extremely popular in Nigeria. If you're confident that you can utilize the odds, go for it.
Over/Under Betting
Again, over under bets can very well be single bets as well as double bets. It all comes down to how many selections you include in your bet slip. Over under betting is simply betting either "over" or "under" the prediction of the bookmaker regarding a game's score.
---
FAQ
We're almost done with our single bet guide. Well, it was more of a discussion with our Nigerian readers as there's not much to understand in single bets. In case you have any questions regarding this type of betting, let us explain in this section.   

How do I place a single bet?
The first requirement is that you need a valid bookmaker account with real money deposits in it. Then, you need to find the match that you want to bet on and select an outcome. It can be anything as long as it's a direct outcome. Then, simply click on the market to add it to your bet slip and enter how much you want to bet.
Is it possible to make Multi Bets?
No, it's not. The name of the betting type in our discussion is single bets. Does it require any further clarification?
Can I cash out a still to be settled bet?
The feature where punters get to cash out still to be settled bets is only available for live betting. In most cases, you can't put single bets on a live match as there are a lot of variables at play. It's possible, just not feasible.
Can I use my mobile for single bets?
Yes, you can. Modern bookmakers are well-aware of the spike in the number of smartphone users all over the world, including in Nigeria. So, you'll find all the top bookmakers offering spectacular mobile websites or apps.
Should I Expect to Win Every Bet I Make?
No, you shouldn't. It's not possible to win every single bet, no matter how well you're aware of the odds and the internal insights.
---
Responsible Gambling
Whatever type of betting you do in Nigeria, it's always important to keep the importance of responsible gambling in mind. The awareness starts at the micro-level. So, you need to be aware of your actions and the potential consequences.
The best tip we can share with you is not to chase losses. That's the number 1 pit hole for most gamblers that they can't get back from. You shouldn't spend money you can't afford to lose in the first place. You should also refer to the responsible gambling page of the bookmaker before you start.
---
Recapping Single Bets in Nigeria
If we have to recommend a betting type for the new punters in Nigeria, we'll always go with single bets. The reason is simple. Sports betting cannot get simpler than this. You select 1 outcome only. If you win, you win. If you lose, you lose.
Find the best markets for single bets in Nigeria from our recommended list of bookmakers.