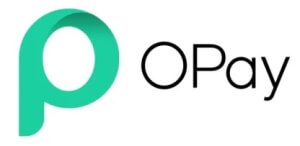 One of the things you will notice about the betting scene in Nigeria is the limited option in naira-supported payment methods for processing deposits and withdrawals. Sports betting enthusiasts in the country are often left with processing payments at betting sites with bank cards and bank transfers. One of the payment methods that has been on the rise in recent years and is positioned to change this status quo is OPay. Today, many sports betting sites, especially those based in Nigeria, integrate OPay betting into their services.
This article will explain everything you need to know about OPay betting in Nigeria. We will cover the payment method, its history, advantages, how to create an account, how to use it to deposit and withdraw funds from betting sites, and other essential need-to-knows.
Best OPay Betting Sites
Large number of games developed by leading software providers
Easy to use website
Option to bet live on a sporting event
Lots of promotions for new and loyal users
Plenty of available betting markets
Good choice of games
Fast withdrawal times
A full section of promotions and bonuses
Frapapa licenced in Nigeria
In-play wagering function
24/7 Customer Support
Multi-live betting
Several bonuses and promotions
In-play betting on sporting events
Lots of bonuses and VIP program
Android and iOS applications
Transactions with cryptocurrencies only
The 6-level Vip program
24/7 available customer service
In-play and live streaming of sporting events
Adaptability to new and old mobile devices
A large number of betting markets
In-play betting is available
Betting on virtual sports is offered as well
The minimum deposit is only 100 NGN
₦500,000
300% in Freebets
---
What Is OPay?
Before jumping into the nitty-gritty of OPay and OPay betting in Nigeria, we should first understand the payment method and what it is about. In case you are unfamiliar with this payment method, we have summarized a few points below to help you out.
OPay was founded in 2018 by Opera Group, the company behind the Opera web browser.
It is a one-in-all mobile money platform that offers digital payment solutions to users, including cash transfers, bill payments, airtime purchases, payments to OPay betting sites, and many more.
Currently, OPay is only based in Nigeria but with plans to expand across Africa.
OPay services are spread across all the 36 states in the country.
OPay has many useful features, such as Okash, Owealth, and others, allowing users to save, invest in businesses, and get loans.
---
How does OPay work?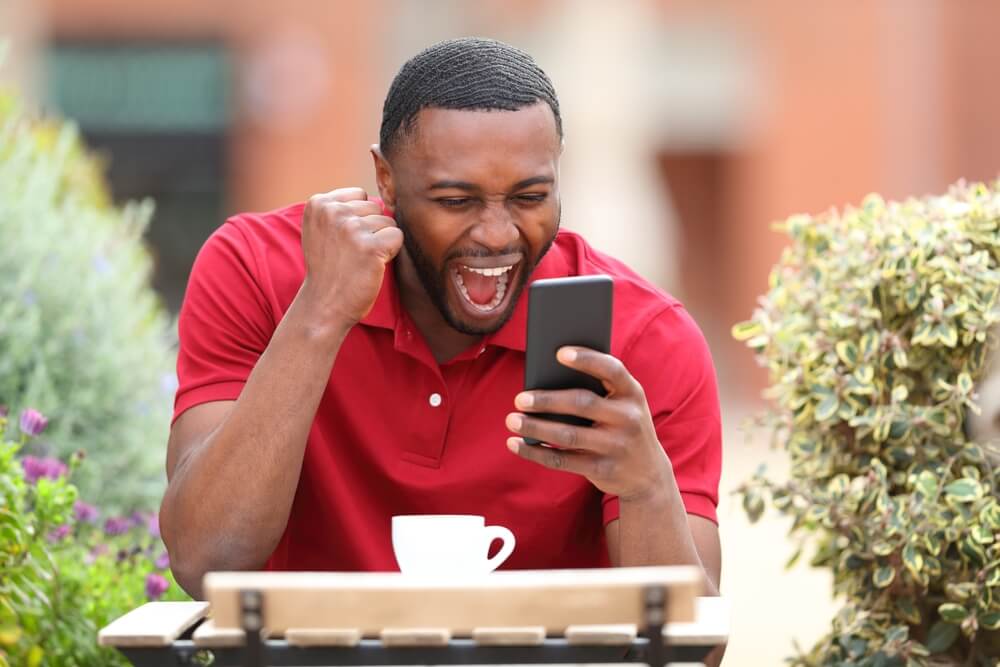 OPay works like any other electronic wallet in that it provides its users with a platform to store money and then use the stored money anywhere they want to. Essentially, it works as a go-between for your bank and online betting sites. It allows you to transfer money from your bank account or any other alternative to your OPay wallet, which you can subsequently use to process deposit transactions online. And, like most e-wallets, it also allows you to transfer funds from your betting account to your OPay account.
To use the OPay wallet, you must create an OPay account. We will walk you through the step-by-step process of doing that in the latter part of this guide.
Once you have successfully created an account, you will initiate a top-up and deposit money into the wallet. To do that, you can do a bank transfer, card deposit, or cash deposit through an OPay agent. Once you have the funds in your OPay wallet, all you need to do is find the best OPay betting site and get started.
---
History of OPay
OPay was founded in 2018 by Opera Group, a Norwegian multinational technology company that specializes in web browser development, fintech, and other interesting services. The same company is behind creating the Opera web browser, a browser used by millions of people in Nigeria and other countries across Africa.
However, OPay did not start as a new company as most people think. It has been operating since 2010, when it was still known as PayCom Nigeria Limited, a mobile money platform incubated by Telnet (Nigeria) Limited. The Opera Group acquired Paycom Nigeria Limited in 2018 and then changed its name to OPay.
In 2019, OPay launched the Oride scheme, a bike hailing service that made the OPay services popular across Nigeria. The company also initiated many other innovative schemes, including OTrike, OFood, Obus, Owealth, and Okash, providing Nigerians with numerous benefits and advantages.
Currently, OPay is only based in Nigeria, with its services spread across all the 36 states in the country. However, the payment method plans to spread to other countries across the continent.
---
OPay in Nigeria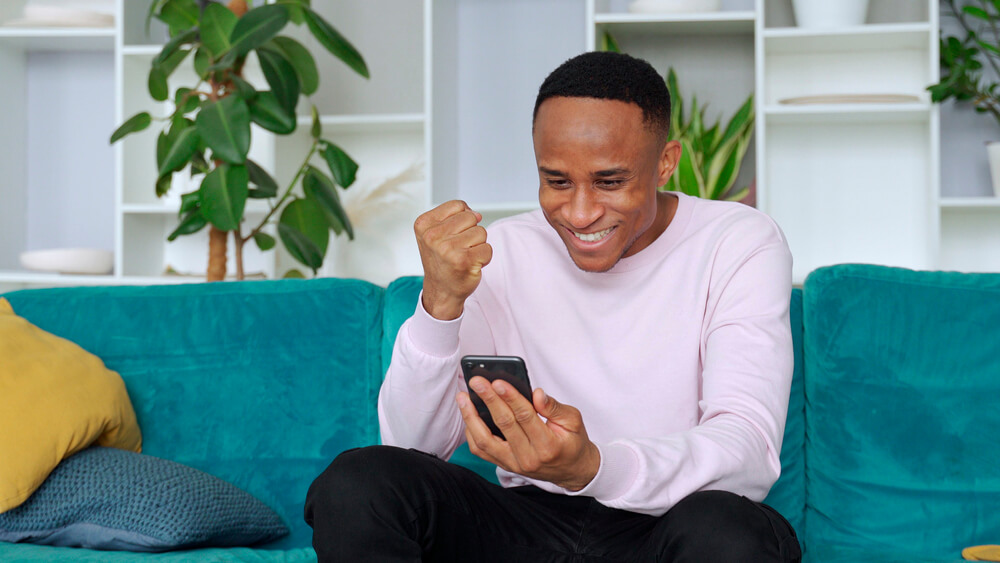 As we have mentioned above, OPay started its journey right in Nigeria. In fact, Naira is the only currency you can use on the only currency supported by the app.
Needless to say, OPay is a widely used payment method in the country. Nigerians use it to send money, receive money, pay bills, pay for goods and services, and most importantly, process transactions at OPay betting sites. Aside from all these, OPay is also useful for different lifestyle needs, from ordering food and transportation to saving money and requesting loans.
---
Advantages of using OPay in Betting
Like any other payment method used to process deposits and withdrawals at betting sites in Nigeria, OPay comes with advantages that punters can look forward to when they use it.
Fast and Seamless Transactions
Every punter prefers to process their deposits at a betting site quickly with little to no hassle involved, and this is precisely what OPay offers. Deposit transaction processing to betting sites using the OPay app is seamless and usually instant, which means that you can start your betting activity without missing a beat.
No Fees
One thing you will find common with most payment methods is that charges fees are incurred when processing payments to betting sites. However, this is something punters don't have to worry about with OPay, as it does not charge any fees for processing payments. It doesn't matter whether you are depositing to your betting account occasionally or every other day. You don't have to part with any other amount except for the money you want to add to your betting budget.
Ease of use
Most people tend to avoid some online payment methods due to the technical difficulties usually involved in their usage. However, this is not something to worry about with OPay. While it is loaded with many different functions, OPay doesn't compromise on simplicity. The app interface is simple and intuitive, making it easy to use.
Incentives
Another advantage to using OPay for your sports betting needs is that this payment platform offers some incredible incentives to its customers. These offers include cash gifts, vouchers, discounts on services, and more. You can use such freebies to increase your budget when betting on sporting events.
---
OPay in Betting
Since it came up back in 2018, OPay has become a go-to option that many Nigerians use to process payments for various purposes online. Thus, it naturally came as no surprise that OPay has become an option that many betting sites in Nigeria support for payment transactions on their platforms. Today, OPay and betting sites go hand in hand. It processes deposit transactions pretty quickly with zero fees attached.
The OPay app even has a dedicated section that showcases all the Nigerian bookmakers that support the payment method. This means that you don't have to start worrying about whether or not a betting site accepts the method. You can just go to the section to know which site you can use if you are interested in processing payments with OPay.
The online downside to using the payment method for betting is that most betting sites don't support the method for withdrawal, which means that you will have to choose another method when you want to process a withdrawal.
---
How to Deposit and Withdraw on OPay Betting
Now that you know the benefits of using OPay to process payment, you are probably itching to have a go at an OPay betting site. Knowing how to process deposits and withdrawals is essential for any punters' betting experience. So, we will look at that in this section.
How to Deposit into OPay Betting Sites
Typically, deposit processing using OPay is a straightforward procedure that any punter can do within a short while. Before processing payments with OPay, you need to have your OPay account ready to go. If you have already done that, you can follow the guidelines highlighted below to get started:
Open your OPay app and log in to your account
Select the "Betting" option from the platform's homepage
From the "Service" drop-down, choose your betting site from the list of accepted platforms
Enter the credential for your betting account ( this can be your user ID, user name, or phone number, depending on the betting site)
Enter the amount you want to deposit (you should note that each site has different maximum limits).
Enter your password to authorize the transaction.
Once you are done with these steps, the funds should instantly appear in your betting account.
How to withdraw using OPay
One of the downsides of using OPay for payment processing is that while many Nigerian sites support the method for deposit processing, not all of them allow it for withdrawal. That being said, here is the step-by-step approach you can take when you want to withdraw at OPay betting sites:
Log in to your preferred bookmaker
Go to the withdrawal section of the site
Select OPay from the list of available payment methods
Enter the amount you want to withdraw
Provide your OPay phone number
Confirm the request
As soon as the OPay betting site successfully processes your withdrawal request, the money will be transferred to your OPay wallet.
---
How Secure is it to use OPay in Betting?
One of the essential factors to consider regarding payment methods in betting sites is security. Every punter wants to be assured that their transactions are secure and their details are safe when processing payment at their preferred site. Thus, OPay takes security and privacy seriously like any other top-tier payment method. The platform is compliant with PCI DSS, which means that your transactions are always encrypted and secured. It also employs advanced fraud detection measures to protect against security threats.
Another major advantage to using OPay to process your payment transaction at OPay betting sites is that it does not require you to provide sensitive information like your bank account number or credit card information. You will only need to provide your phone number to process a deposit or withdrawal at any betting sites. In fact, you can even process deposits using the OPay app without visiting OPay betting sites.
---
How to open an OPay Account
As mentioned earlier, you will need to have an OPay account to engage in gambling at OPay betting sites. Thankfully, getting started with OPay is a fairly simple process. All you need to do is follow the steps highlighted below:
1. Go to Google Playstore or App Store to download "OPay" on your mobile device. If you are on a computer, you can go to the platform's official website at OPayweb.com.
2. Click the "Create User Account" button to kickstart the registration process.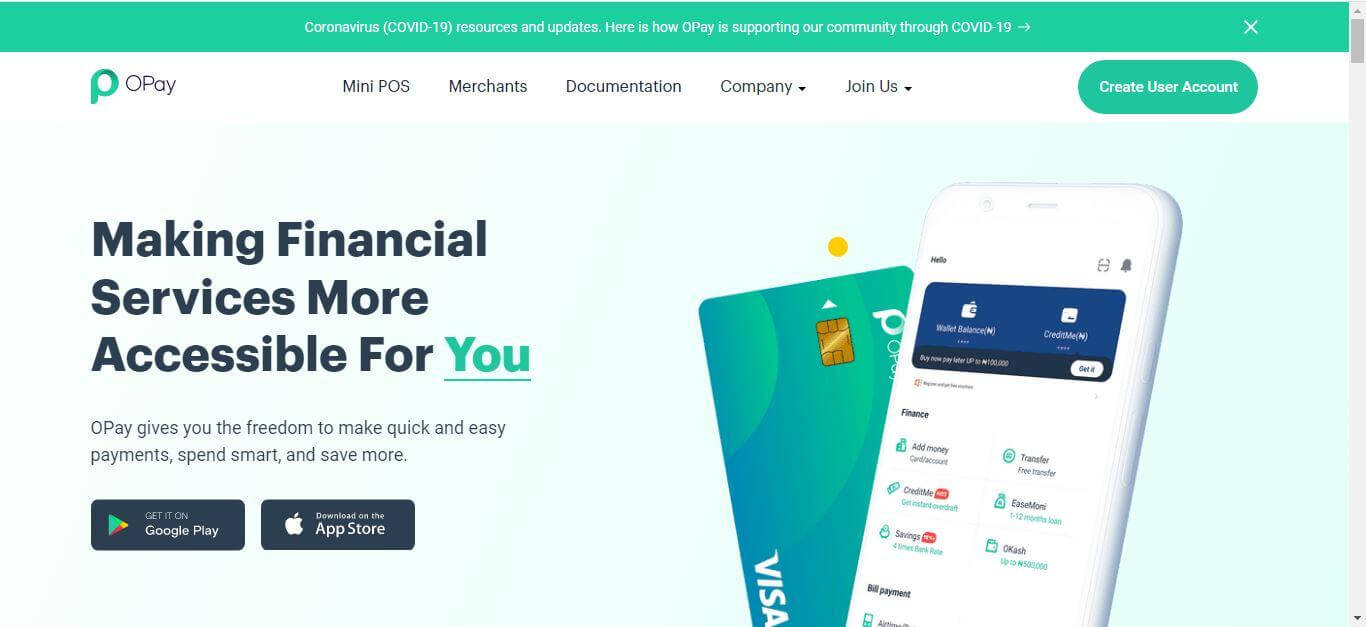 3. A form will appear where you will need to enter your phone number.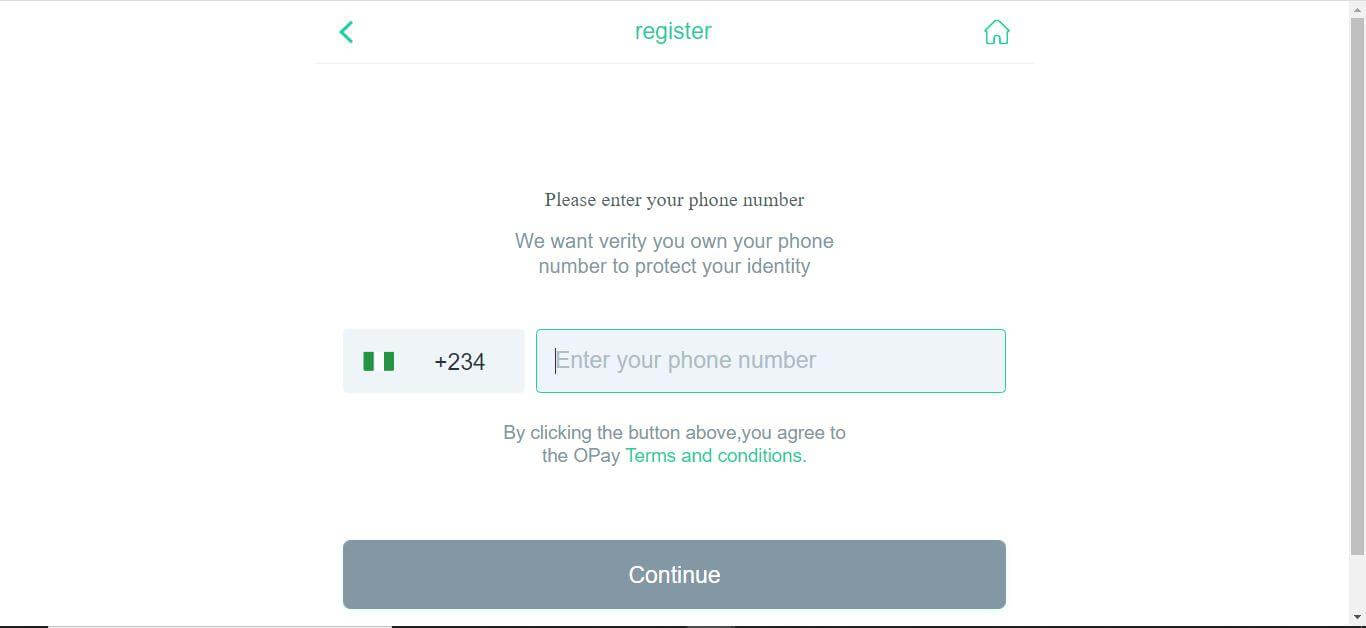 4. You will receive a verification code on your phone number, which you will enter into the appropriate field.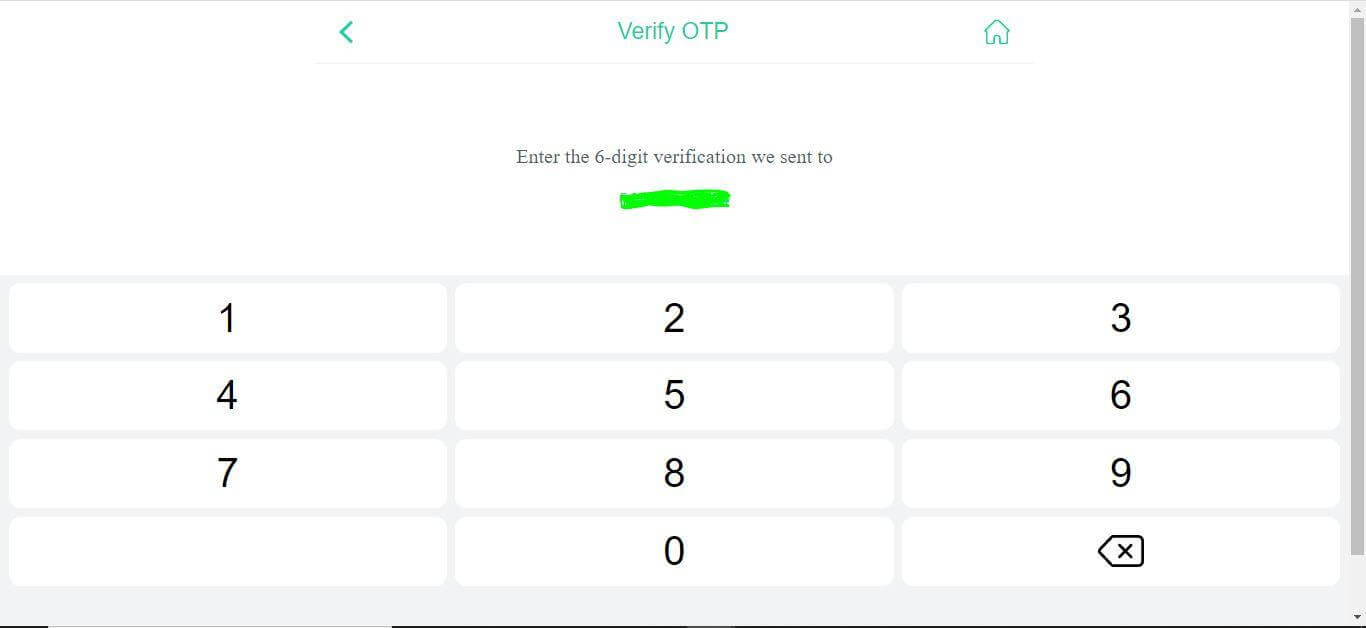 5. You will then set up a password to log in.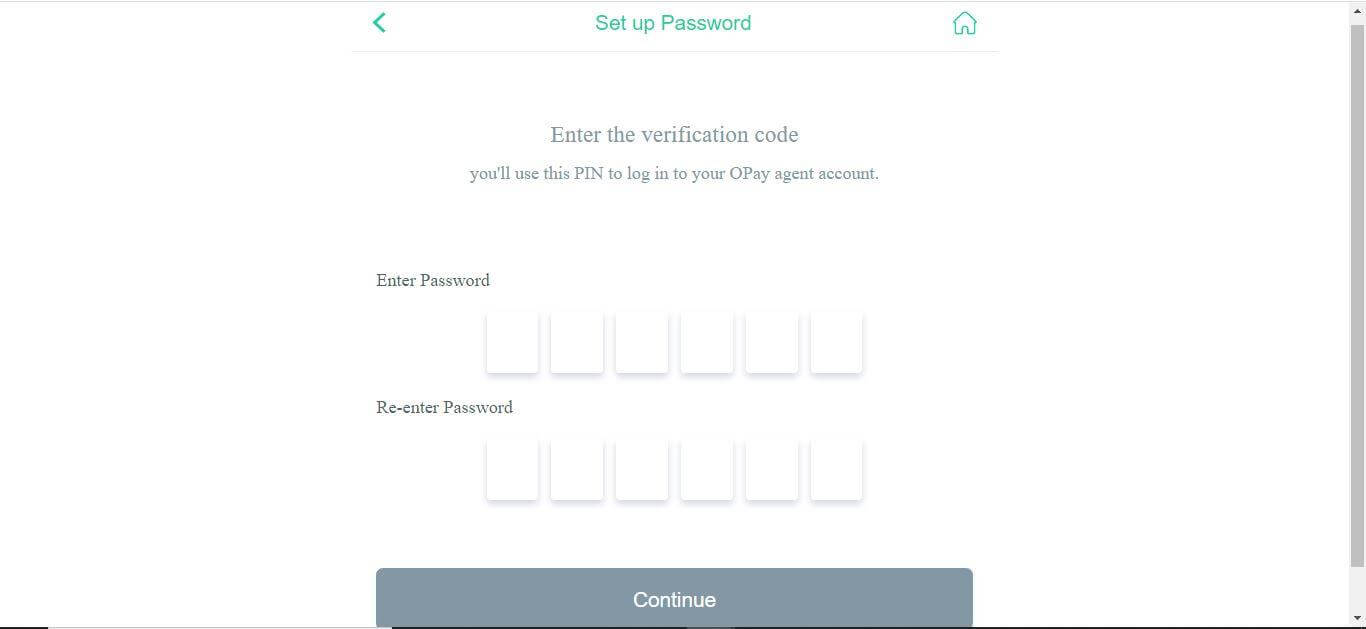 6. You will need to provide some essential information about yourself at the next step, including your name, date of birth, and gender.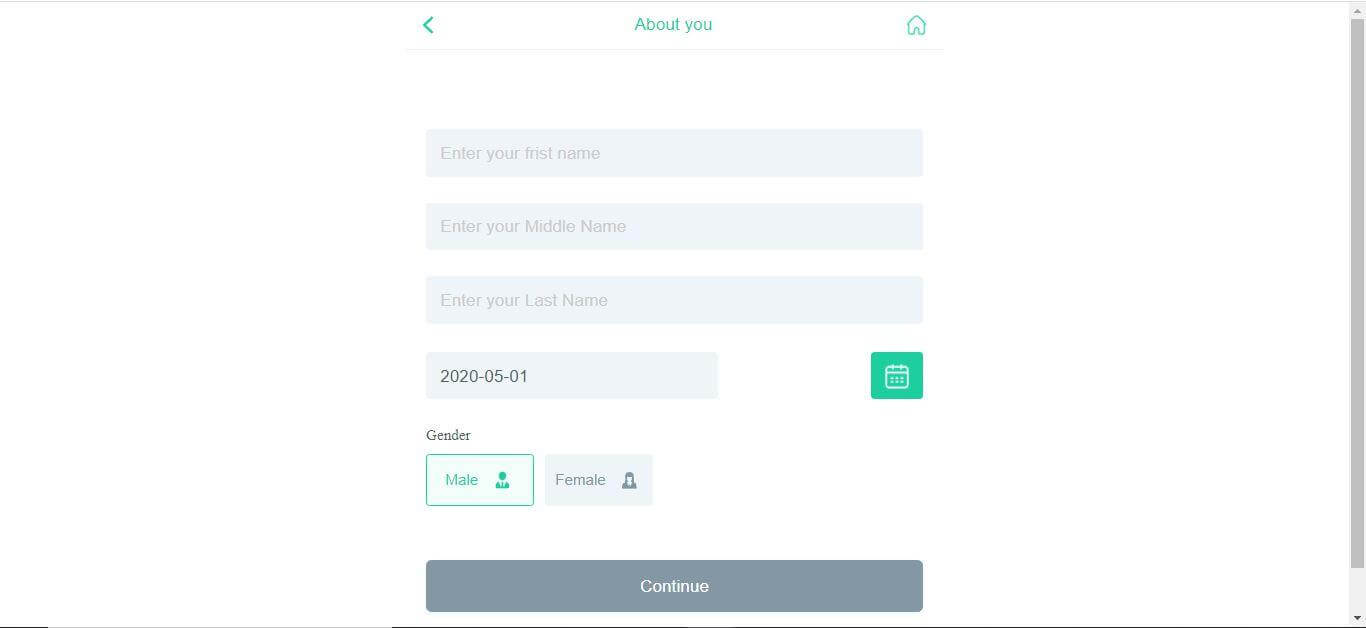 ---
Fees
Typically one of the things most sports betting enthusiasts worry about when processing transactions at their preferred betting sites are the charges incurred. That said, what sets OPay apart from most other payment methods is that it processes transactions for free. This means that you can say goodbye to bank transfer fees when you use OPay at OPay betting sites.
It is also worth noting that not all Nigerian betting sites that accept OPay as a means of payment support the method for withdrawals. So, depending on the payment method you end up using at your preferred OPay betting site, you may incur some fees.
---
Alternatives to OPay
While there are many benefits to using OPay in betting, we will admit that it has a few downsides. So, if the downsides of OPay betting sites are something you cannot cope with, you may want to keep your options open. If that is the case, you can check out some of the alternatives to OPay betting in Nigeria:
Skrill
Skrill is a pretty popular digital wallet (e-wallet) that allows people in Nigeria and other countries worldwide to safely and securely store money and make electronic transactions. You can use it to send and receive funds, make purchases online, and, importantly, process deposits and withdrawals on betting sites in Nigeria. Unlike OPay, processing payment transactions with Skrill usually incur some extra charge fees.
Bitcoin
Another method that has become popular for processing payments at sports betting sites in Nigeria is Bitcoin, the most successful blockchain-based cryptocurrency in the world. Like any other payment method, you can safely use this method to fund or remove money from your casino account. It also has the added advantage of speed, anonymity, security, and little charges.
Bank Cards
Perhaps, the most common means of making payments online in Nigeria is through bank cards. This method is widely accepted in almost every sports betting site you find in the country and on offshore sites. This method is safe and secure, reliable, and affordable.
However, unlike OPay and other digital methods, this method usually requires that you provide sensitive financial information when you use it at a betting site.
---
FAQ: OPay Betting
Is it safe to use OPay for sports betting?
Absolutely. As a top-tier payment method in Nigeria, OPay takes its customers' privacy and security seriously and is PCI DSS compliant. Also, since the method only requires your phone number, you will not be providing any of your sensitive financial information to OPay betting sites.
Which deposit/withdrawal methods can I use when using the payment provider?
OPay allows its users to deposit funds into their accounts through bank cards, bank transfers, and cash deposits through OPay agents.
Do I have to verify anything when using OPay?
You will have to verify your phone number and email upon registration. And depending on your activity and the transaction limits you want, you may also have to verify other information.
Will there be any fees added when I use OPay?
The beauty of using OPay at betting sites is that the payment method will not charge you for any transaction done on the OPay app. This means that you can say goodbye to bank transfer fees.
What do I do if my payment is declined?
As long as you follow the usual procedure of depositing funds into your preferred OPay betting site, you should not have such a problem. However, if this happens, you should contact the OPay support team or the betting site's customer support to see where the problem is coming from and get it resolved.
How long will it take before the OPay betting site receives my deposit?
OPay deposits are usually almost instantaneous. This means you can get to placing wagers as soon as possible at OPay betting sites.
How long will it take before my withdrawal is received from the betting site?
Unlike deposits, withdrawals at OPay betting sites usually take quite some time. This is because the site has to follow some mandatory regulations before processing withdrawals, which can take anywhere between 24 hours to a few days, depending on the betting site.
---
Useful Tips
One of the things that influence a player when choosing where to place bets is the payment methods supported by the site. Here are some useful tips that could prove useful to you when deciding.
Take your time when deciding the best payment method for you.
Although there are several options available to you regarding the payment methods you can use for sports betting, not all of them are the best option. Factors like safety, privacy, security, and speed are things you must consider to find the right fit for you.
Be aware of any fees you may incur.
Aside from the charges you incur from using a particular payment method, some betting sites also charge extra fees when punters make deposits and withdrawals on their site. Thus, check the online betting site thoroughly to see if there are any hidden.
Make sure that your favorite betting site accepts your preferred payment method.
One of the downsides of the OPay payment method is that not many online betting sites support the payment method. So, before you decide on a betting site, you must double-check to confirm that the site accepts OPay betting.
Know the transaction limits of your preferred payment method.
Betting sites usually set limits for transactions with any payment method, and OPay is no exception. So, before proceeding further, you should check what limits are in place for OPay betting.
---
Summary - OPay Betting Sites
OPay is one of the best options for Nigerian punters looking for a safe, fast, and convenient way to process payment at online betting sites. It is fast and seamless, relatively easy to use, charges zero fees, and provides its users with many exciting incentives.
If, after going through this detailed guide, you like what OPay has to offer, don't hesitate and go ahead to give the payment method a shot. If you can't seem to find the best OPay sites, you can refer to the list on our page.