There was a time when sports betting was only possible on traditional sports like football, tennis, horse racing, greyhound racing, and whatnot. Since the betting paradigm adapted itself for online gambling, the sports betting industry has changed quite a lot.
In the current world, there are 3 main components of sports betting. Betting on regular sports, betting on virtual sports, and betting on esports. The topic of our discussion today is esports betting in Nigeria. Throughout our endeavor, we're going to explore what's the esports scene as well as the best tournaments you can bet on.
But before that, a short intro to the best betting in Nigeria in our opinion, Betway.
The Best Esports Betting Sites in Nigeria
Good choice of games
Fast withdrawal times
Large number of games developed by leading software providers
Easy to use website
Option to bet live on a sporting event
Lots of promotions for new and loyal users
Plenty of available betting markets
A full section of promotions and bonuses
Frapapa licenced in Nigeria
In-play wagering function
24/7 Customer Support
Multi-live betting
Several bonuses and promotions
In-play betting on sporting events
Lots of bonuses and VIP program
Android and iOS applications
Transactions with cryptocurrencies only
The 6-level Vip program
24/7 available customer service
In-play and live streaming of sporting events
Adaptability to new and old mobile devices
A large number of betting markets
In-play betting is available
Betting on virtual sports is offered as well
The minimum deposit is only 100 NGN
₦500,000
300% in Freebets
---
What Tournaments are Good to Bet on in Nigeria?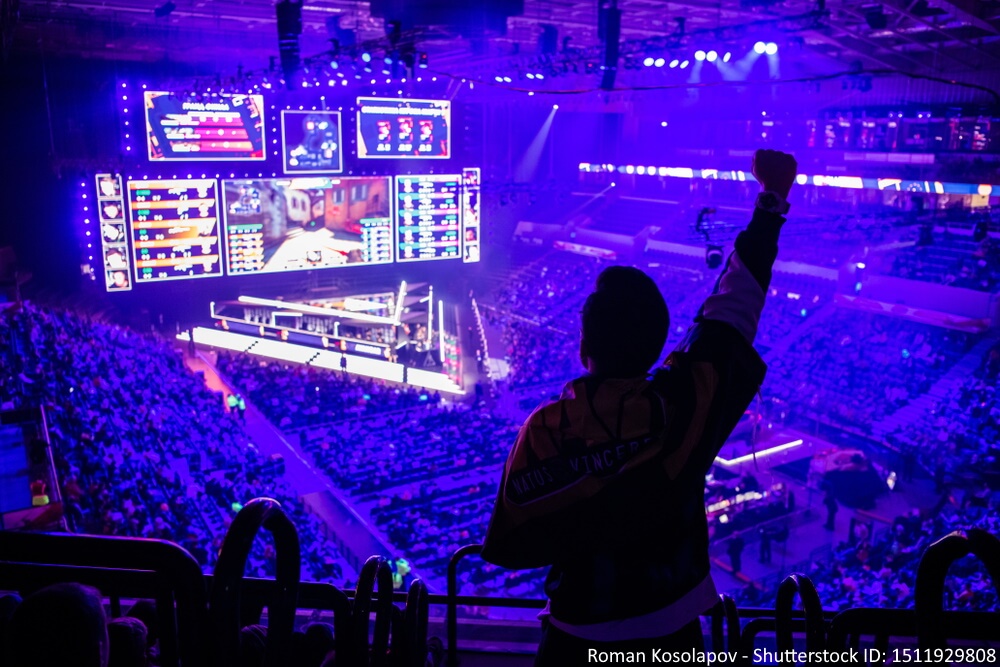 If you're still not aware, Nigeria is the fastest growing economy in the African continent. It even gave South Africa a run for its money. It also has one of the best internet infrastructures. The result is more than 60 million Nigerians actively engaging in gambling.
Needless to say, a big portion of the 60 million gamblers are punters. And the fast internet along with the influx of all modern amenities have created a great market for esports. So, esports betting has become a mainstream form of entertainment for the punters in the country.
So, what are the best tournaments to bet on from Nigeria you ask? Let's find out.
Techplus Flagship Tournament
Techplus is one of the very few esports companies that operate in Nigeria. Although it's been prominent with technological conventions since 2016, it started hosting esports tournaments very recently.
According to the website stats, the Techplus Flagship tournament can house up to 4,000 gamers from the country. You should keep an eye out on the website to see when the next tournament is due. All the best esports betting sites in Nigeria will list the tournament for betting.
Padsoccer Esports Tournament
Another great tournament specializing in FIFA. The qualifiers for this tournament usually take place in Lagos. Gamers and FIFA enthusiasts from all over the country gather in this qualifier to secure their place at the main event in Asaba.
According to the authorities, the qualifiers are held in Lagos so that the city of Asaba doesn't flood with the sudden influx of added population. Interestingly, Techplus is one of the partners in this tournament.
So, whenever you see news regarding the Padsoccer esports tournament in Nigeria, visit your favourite esports betting sites. As football is already extremely popular in the country, you should face no difficulties finding good enough markets with long odds.
---
Which Tournaments are the Most Important in Esports Betting?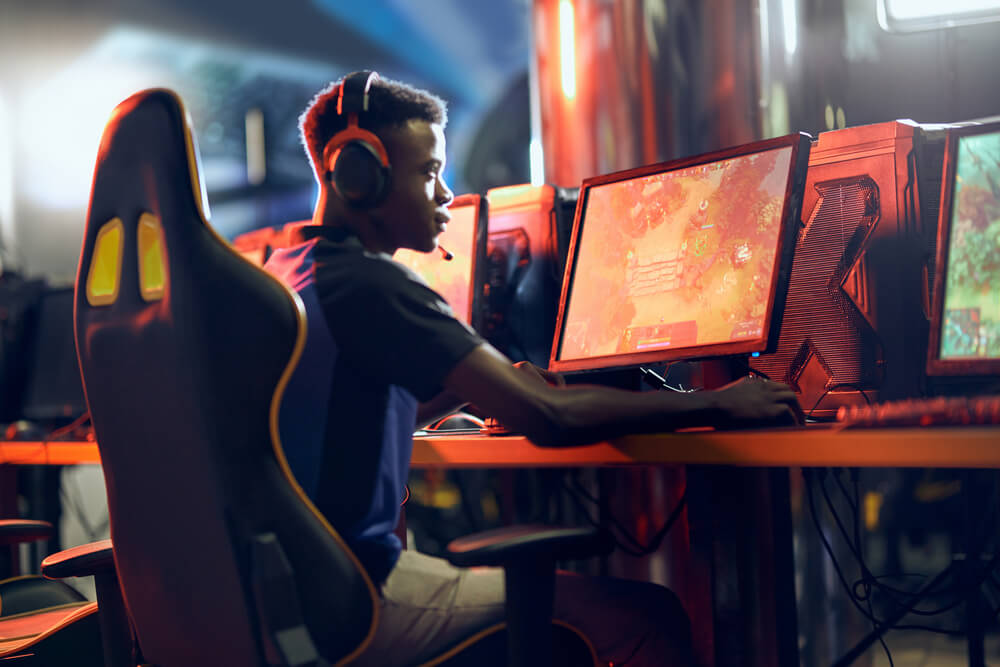 You already know about the 2 biggest esports tournaments in Nigeria. Interestingly, those are nothing when compared to the international esports scene. The lack of proper regulation and awareness has barred the growth of esports inside Nigeria.
But it doesn't mean Nigerian punters should suffer from not having high-voltage tournaments for betting.
In this section of our esports betting guide, let us list the most important tournaments that take place all over the world and throughout the year.
Dota 2 "The International"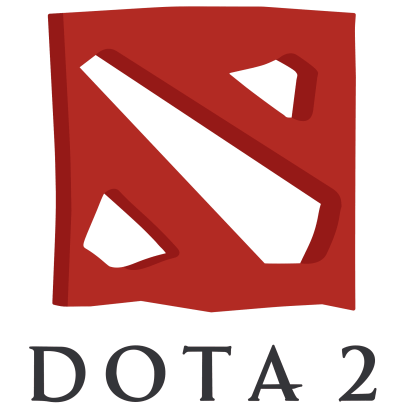 Based on the prize pool alone, "The International" tournament is the largest esports convention in the world. It's rated at a massive $40 million as of 2021! The tournament is in circulation since 2011 and it immediately became a hit among gamers.
Just 2 years after the launch, gamers could directly crowdfund The International. The donations start to enlarge, so did the calibre of the tournament. The only drawback to this esports tournament is that it's exclusive to Dota 2.
So, the Nigerian punters who prefer other esports like CSGO or League of Legends need to search for other tournaments.
League of Legends World Championship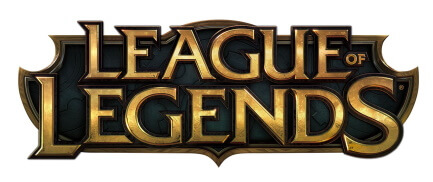 If Dota 2 is not your thing as a punter, League of Legends might be. This MOBA title has been shaking the world with massive influxes of players since the very beginning in 2009. Over the years, it has become one of the largest esports communities in the world.
League of Legends World Championship is the most popular esports convent by far. The 2019 convention saw a humongous 3,987,787 viewers! The atmosphere of this tournament is nothing like traditional esports conventions.
Gamers all gather in a central arena while the spectators surround them in thousands, watching and observing every move of the gamers. The calibre of this tournament alone is enough to make you want to bet on it from Nigeria!
Fortnite World Cup Champion

Despite the cartoonish look and somewhat supernatural mechanics of the game, Fortnite didn't take long to become one of the world's favourite esports. The Fortnite World Cup Champion tournament is proof enough for our statement.
EVO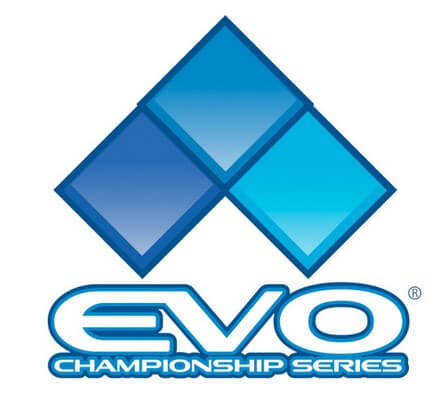 Evolution Championship Series, shortly known as EVO, is the longest esports tournament. It's an annual fighting game championship. By fighting games, we're referring to Super Street Fighter 2 Turbo, Marvel vs Capcom 2: New Age Heroes, Tekken 4, Super Smash Bros, Mortal Kombat, and so on!
This tournament is great if you want a breath of fresh air outside of all the traditional esports. Due to the exclusivity, you can also expect to get some spectacular odds at Nigerian esports betting sites.
---
The Odds in Sports Betting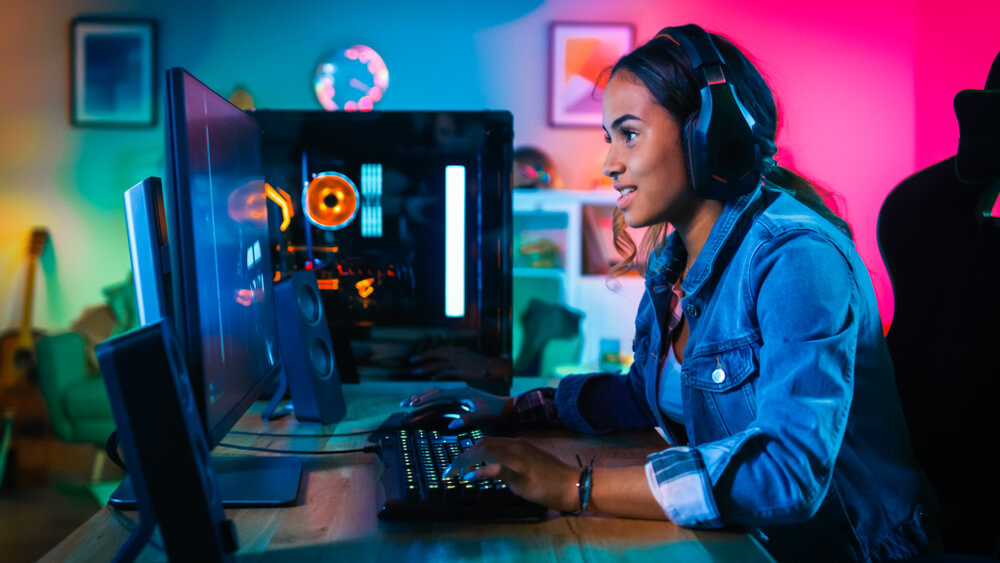 As you're interested in esports betting, we assume that you're already familiar with traditional sports betting. So, you already know about the importance of having balanced odds.
However, if you're not familiar with the concept just yet, let us help. Odds are a direct projection of how much you can win from a bet. There's no simpler explanation. There are 3 main formats to represent odds. In Nigeria, decimal is the most widely accepted format. At the same time, the odds can tell you about both teams. In both team sports and individual sports, there's always going to be a favourite and an underdog. You can tell which is what just by looking at the odds.
For example, if a match between Team Vitality and Astralis is available for betting, the Astralis is the favourite. And we all know that favourites are more likely to win. So, you'll get short odds on Astralis while Team Vitality will offer longer odds. So, if the CSGO match is projecting Astralis (2.60) vs Team Vitality (3.70), it shows Astralis is the favourite. And the values in decimal are direct multipliers for the final payout. So, if you wager N1,000 on Astralis and win, you'll get an N2,600 payout where N1,600 is your profit.
Finding the Best Odds
The challenge in esports betting or any other type of betting is always to find the best odds. And the best way to approach this challenge is by comparing odds. There are numerous esports betting sites in Nigeria and we've listed the best of them for you.
You need to visit at least a few bookmakers before deciding where to place the bets. The differences in the odds will be subtle but every Naira counts, right?
Short Term vs Long Term Betting Odds
The odds will also change based on whether it's a short-term market or a long-term market. We're going to go in-depth on both aspects in an upcoming section. For now, keep in mind that both short-term and long-term betting is possible with esports betting.
The most common examples of a short-term bet would be match winner, first to kill, first to score, etc. And some examples of long-term betting would be tournament winner, total kills in the tournament, total goals in the tournament for a player, and so on.
Odds Range in Esports Betting
The odds range will vary quite drastically from sport to sport and bookmaker to bookmaker. Global events tend to have longer odds when compared to localized events. It will vary based on what time of the year it is.
In general, we've seen upwards of 6.60 odds on underdogs. At the same time, the odds can drop below 1.50. Again, these are very vague margins and they'll vary during your betting adventures.
What Bets Can You Place for Esports Betting?
As a global industry, pretty much all kinds of bets are possible for esports. The markets are going to vary dramatically from game to game as well. For example, the markets you find in CSGO will not be the same as the ones you find in League of Legends or Dota 2.
But there are universal markets that apply to pretty much all sports. Accumulators, over/under, points spread, etc. are some examples of universal markets. Usually, there are no limitations on how big of an ACCA bet you can place or at what odds. Unless, of course, you're betting to meet wagering requirements for a promotion.
---
What Markets are Available for Punters When Betting Online?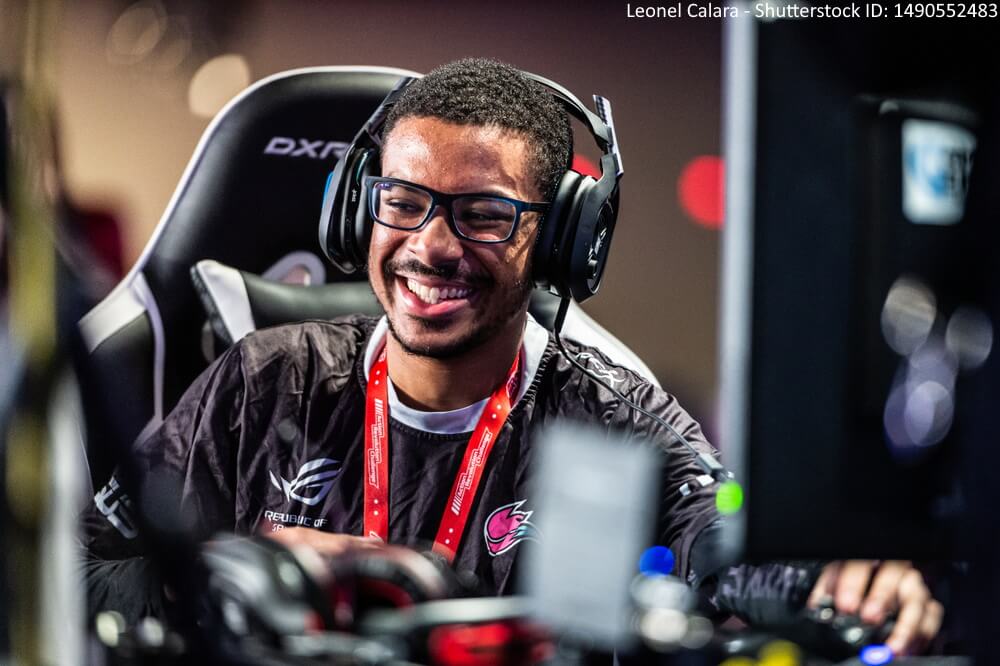 The odds we discussed in a previous section are always offered on a market. A "market" in betting is a specific outcome that you can bet on. As our goal of the discussion is to cover esports betting, we have to stick to the universal bets.
Why?
Because the niche markets vary a lot from game to game. As we already said, the markets for CSOG won't be the same as the markets for Dota 2 or Overwatch. But all the games will have winners, over/under, and points spread betting.
Whatever you may want to call it, this is the simplest market in esports betting. You place your bet on a particular team to win. Every sport on planet earth can have a winner and so outright market applies to esports betting.
Also known as Totals, over/under is a bet you place against the bookmaker. The bookmaker first determines a score for the match depending on what type of esports they. You can then either bet "over" or "under" the value. The predetermined value by the sportsbook is always fractional so that the final score of the game is either over or under it.
Notoriously known as the most complex bets in iGaming, points spread allows punters to win a bet despite a team loss. Instead of placing your bets on a particular score, player, or team, you "spread" out the possibility to increase the likelihood of your winning.
In sports betting, if you have 4 or more selections in 1 bet, it's considered an accumulator, famously known as ACCA among punters. The concept applies to esports betting as well. This bet is great to lengthen your odds of winning a particular game. At the same time, it's quite risky because all of your selections must be correct.
The simplest way to understand futures bets is to think of outcomes that'll happen in the future. These bets are usually placed based on entire tournaments or seasons.
Short-Term Esports Betting
As promised, we're back with an elaborate discussion on short-term bets. These are simply bets that are settled shortly. So, pretty much all bets on a single game are considered short-term, both pre-match and live bets.
Short-term bets are great if you're a fan of fast-paced actions. Also, you get to settle the bets faster once the match ends or even in-between the match with live betting. However, the odds on short-term bets are often shorter.
Long-Term Esports Betting
If you understood short-term betting, there's no reason for you to not understand long-term betting. Rather than a single game, long-term betting markets are offered on entire tournaments or seasons.
For example, if you bet on who's going to win the Dota 2 "The International" tournament, that's a long-term bet. These bets have substantially longer odds. But live betting doesn't qualify for this kind of betting and punters often have to wait a long time before the bets are settled.
---
Live Betting/In-Play Betting for Esports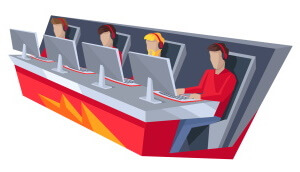 Live betting has pretty much reshaped the entire sports betting industry. There was a time when punters could only place their money on pre-match bets. Pre-match bets have fixed odds and you can't add or remove anything from the bet slip once the match rolls out.
In live betting, on the other hand, you get variable odds. The odds will change based on how the match is unfolding. Live betting is one of the most exciting forms of esports betting because the tables may turn out of the blue. The odds fluctuation is the primary driving force in live betting.
For starters, if you see that one of your bets is not going the way you thought it would, you could settle it at the current odds to minimize your losses. If you're lucky, you may be able to pull out just before you incur a loss too!
Although you can't make any changes to the pre-match bets you place before the match, you can add new live bets to your bet slip if the esports offer live betting. Many sports even come with live streaming right on the bookmaker's website. This is to let the punters keep tabs on the match in real-time.
---
Esports Betting FAQ
Is esports good for betting in Nigeria?
Esports is one of the best things to bet in the world right now. There are hundreds of prominent teams for all types of esports. Several international tournaments take place all over the world. so, the bookmakers are always flooded with esports markets.
Is there any opportunity to make a good profit in esports?
Whether you're thinking about esports betting or participating in esports by yourself, both scenarios can bring in a lot of profit. The prerequisite is, of course, you must know what you're doing.
How do I get started with the best esports betting sites in Nigeria?
Simply pick a bookmaker from our site and sign up. Our experts have reviewed and evaluated the sites for security, reliability, compatibility, and everything else that matters for esports betting.
Are esports a safe and fair market to bet on?
It is as fair as it can get. As it depends on real players to participate in the games, there's no way anyone can predetermine an outcome.
---
The Stars in Esports
In this section, let's take a look at 4 of the brightest stars for esports betting. Every time you see 1 of them as a market, you shouldn't miss the opportunity.
Faker – League of Legends
Lee Sang-hyeok, better known as "Faker" to the world, is one of the brightest League of Legends stars of our time. He plays for team T1 and his reputation is enough to make him a great subject for betting. He's known as "Unkillable Demon King" among fellow players.
F0rest
This CSGO player is a legend in the esports and betting community alike. His real name is Patrik Lindberg and he even played for Ninjas in Pyjamas. If you didn't know, Ninjas in Pyjamas is the biggest name in the history of esports teams.
Daigo
Umehara Daigo is a Japanese legend in fighting esports titles. Remember the EVO we discussed in the biggest tournaments around the world? Daigo is a regular participant. He even holds the Guinness World Record for "the most successful player in major tournaments of Street Fighter."
Flash
He might not be the DC comic hero but his hands are fast enough to justify the gamer tag. We're, of course, talking about Lee Young Ho, an iconic StarCraft 2 player from Korea. He's currently more active in StarCraft: Brood War in international tournaments.
---
The Best Teams for Esports Betting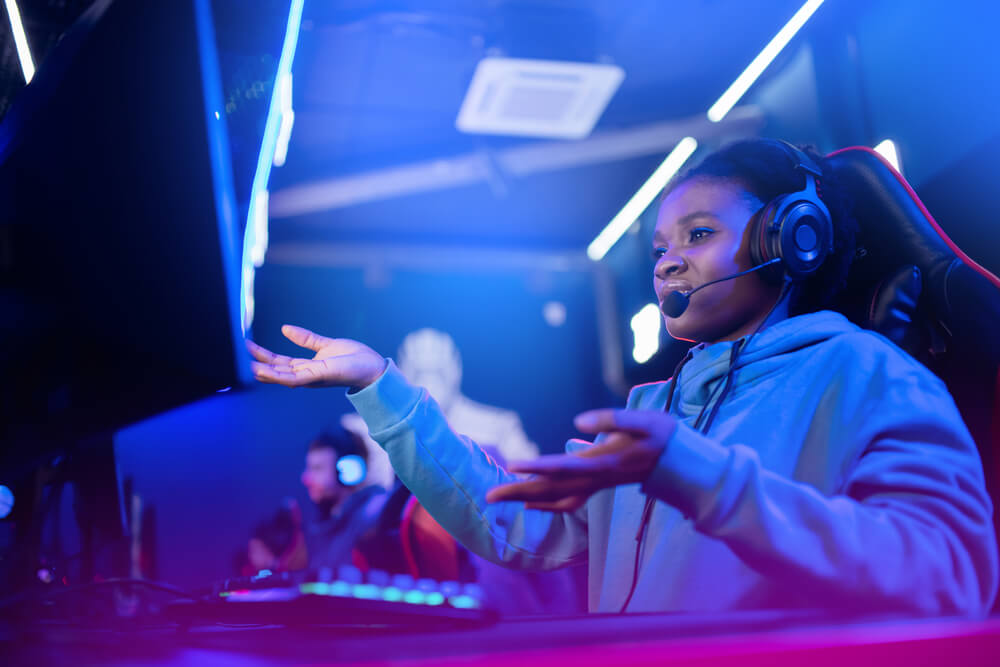 Esports is mostly a team-based space because the majority of the games have more than 1 role to play. Let's take a look at the best teams for esports betting in Nigeria.
Ninjas in Pyjamas

There are no bigger names in the CSGO world than Ninjas In Pyjamas. It gets sponsors like Betway, Razer, Tibber, and whatnot. Shortly known as NIP, you should never miss a bet in CSGO if you find it.
FaZe Clan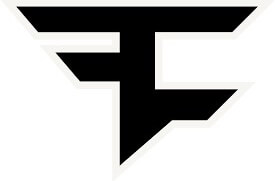 In the world right now, FaZe Clan is the most famous esports team. Its media presence alone is enough to put it on the Nigerian punters' map.
Clould9
Clould9 is arguably the 2nd most popular team when it comes to CSGO after NIP. The world-famous "Shroud" is now a part of this team!
Fnatic

A truly versatile esports team proficient in CSGO, Dota 2, and League of Legends. So, you can really spread out your bets if you find Fnatic on the roster.
---
Wrapping Up Esports Betting in Nigeria

Sports betting is constantly evolving. The addition of esports betting is the latest trend and it's picking up speed faster than a bullet train in Nigeria. Our list of best esports betting sites could be your ultimate tool to become an early adopter.