Like many other industries, sports betting has come to stay in Nigeria with no indication of going away anytime soon. More than 60 million Nigerians between the ages of 18 and 40 are reported to be actively participating in sports betting, showing the immense popularity of the activity in the country.
One of the bet types contributing to the immense popularity of sports betting in Nigeria is double chance bets, which offer punters a less risky market than most other options. This makes it a go-to option for Nigerians looking to maximise the value of their wagers and minimise losses.
This guide to double chance betting will cover what the market is all about and why you should consider using it when you place bets on your favourite sports events.
Best Bookmakers for Double Chance Betting
Good choice of games
Fast withdrawal times
Large number of games developed by leading software providers
Easy to use website
Nigerian Based Casino (Allows Naira)
Combines Casino with Sportsbet offer
Unique live casino games
Option to bet live on a sporting event
Lots of promotions for new and loyal users
Plenty of available betting markets
A full section of promotions and bonuses
Frapapa licenced in Nigeria
In-play wagering function
24/7 Customer Support
Multi-live betting
Several bonuses and promotions
In-play betting on sporting events
Lots of bonuses and VIP program
Android and iOS applications
Transactions with cryptocurrencies only
The 6-level Vip program
24/7 available customer service
In-play and live streaming of sporting events
Adaptability to new and old mobile devices
A large number of betting markets
Great Sports betting and Live Casino
Over 80 payment methods
Nice bonuses for new and existing customers
---
What is Double Chance Betting?
To understand what double chance betting is, you must first understand that there are usually three possible outcomes in most sporting events. Team A may win, Team B may win, or the game may end in a draw. Typically, 1×2 bets cover one of the three possible outcomes, giving punters roughly a 33% chance of winning.
On the other hand, double chance bets allow punters to bet on two out of the three possible outcomes of a game in a single bet. Essentially, you place a bet on a team to win or draw, the other team to win or draw, or for either team to win the game. As it covers two out of three outcomes, double chance bets give punters a 66.7% shot at winning. It is often used when two evenly matched opponents are playing. That said, double chance bets is a three-way bet that falls into these three categories:
1X Bets: This bet option covers the event where the home team wins a match, or the game ends in a draw. Here, you will get a win if the home team wins or the game ends in a draw. Naturally, if the away team loses, you lose. The bet is perfect when the home team has a considerable advantage, but the opposing team is also in top form and may press the home team for a win.
2X Bets: This is the double chance option that covers a win or draw for the away team. Like the first option, you only win here when the away team wins or the game ends in a tie. It is the ideal option when you are sure the away team will win, but the home team is also in excellent form with good chances of equalising the goals it takes in.
12 Bets: The "12" double chance bet option allows you to bet on a win for either the home or away team. It eliminates the chances of the match ending in a draw. This is ideal when the opposing teams in a game are high-scoring teams.
---
Why Should Punters Place Double Chance Bets?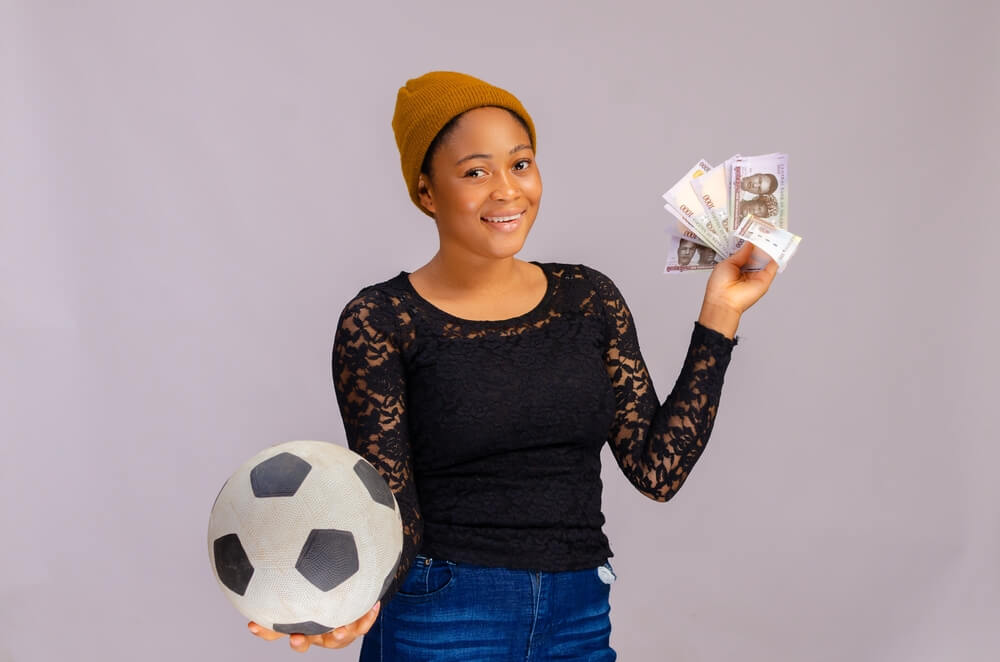 Needless to say, there are many reasons to engage in double chance betting. Typically, when you place bets on a 1X2 bet market, Moneyline market, or many other markets, you will have to worry about two or more possible outcomes messing up your stake. This is not the case with double chance betting.
Double chance bets combine two possible outcomes out of three into a single bet. This means that you cover approximately 66.7% of the possible outcomes and only have to worry about the remaining possible outcome. This is safer than placing bets on Moneyline, handicap bets, 1×2 bets, and many other betting options in the sports betting market.
Another attractive feature of double chance betting is that it is pretty straightforward, making it a good option for punters of all levels, be it experienced punters, casual punters, or newbies. Furthermore, it is a go-to option for most sportsbooks for betting on football, ice hockey, handball, and a few other popular sports.
---
Maximise Your Advantages with Double Chance Betting
As mentioned before, double chance provides punters with a safer and less risky market. However, on the flip side, it also offers pretty low odd prices, which means that a player would have to wager a considerable sum of money to walk away with a decent profit. Thus, it is essential to find ways to maximise your advantage when you engage in double chance betting. So, in this section of our guide, we will quickly run through some pointers that can prove helpful to you when you place double chance bets:
Conduct Thorough research.
Although double chance bets have better winning chances than most other bet types, it is still vital to do thorough research before deciding which option to go for. So, look up the current form of the opposing teams, stats and past records to see how both stand to make more informed decisions when placing your wagers. This will give you a much clearer picture of the likely outcome of any upcoming match.
Take advantage of enhanced odds and free bet offers
Perks like enhanced odds, free bets, and other offers can help punters enjoy their experience when they bet online. So, don't hesitate to claim these offers, as they can be instrumental in helping you maximise your double chance bets.
Use Double Chance Multi-bets
Due to its high winning chances, the payouts that punters stand to make when they place double chance bets are usually relatively small. So, another way of maximising your double chance betting is by adding multiple double chance bets into a multi-bet. This will significantly improve the payout you earn with double chance bets. However, it would be best if you were careful when you place multi-bets, as every single selection in the bet must win for you to win your wager.
---
Double Chance Betting Example
Let us look at a practical example of a double chance betting market. As mentioned before, double chance bets cover two out of three possible outcomes in any sporting event. This means you can either bet on the home team to win or draw the match, the away team to win or draw the game or bet on any of the two teams to win.
That said, let's say that a sportsbook offers a double chance betting market for a football game between Manchester United and Chelsea:
Man United/Draw: 3.00
Chelsea/Draw: 1.05
Man United/Chelsea: 1.09
In this example, it is evident that Chelsea is the clear favourite with a good chance of winning the game, which is why it has the lowest odds. On the other hand, Manchester United is the clear underdog and has a less likely chance of emerging victorious, obvious from its high odds.
If you place your bet on the first option, i.e. Manchester United to win or draw, you will only win the bet if Manchester United manages to win the game or the game ends in a tie. And if you decide to bet on the second option (Chelsea/Draw), you will only win your stake if Chelsea wins the game or the match ends in a tie. On the other hand, with the third option (Manchester United/Chelsea), you will win the bet if either team wins. However, you will lose your stake if the match ends in a draw.
You should also keep in mind that, like most bet types, double chance bets only cover the official 90 minutes of play and stoppage time in football (or the full time for other sports). Extra time or penalty shootouts doesn't count towards settling the bets.
---
Pros/Cons
So far, we are sure that you can see that double chance betting is a good option for sport betting enthusiasts looking for a less risky market to bet in. That being said, this bet type has both benefits and drawbacks. We will take a look at that in this section of our guide.
Pros
Good Winning Chances: As we have mentioned before, a double chance bet involves betting on two out of three possible outcomes in a match. This means that every double chance bet you place essentially has approximately 66.7% chance of happening, which is a lot more than we can say for most of the other bet types.
Simple: One of the biggest advantages of double chance betting is that it is a pretty simple market, making it an ideal for experienced and new punters alike. All you need to do is bet on a win or draw for the home team, a win or draw for the away team, or a win for either team.
Widely Available: Another advantage of double chance betting is that it is widely accessible on most betting sites due to its nature. In fact, you will hardly find a bookie that does not offer double chance betting on football, ice hockey, handball, or any sport where draws are common.
Cons
Lower Odds: Double chance bets' biggest advantage also leads to its major disadvantage. As it has a pretty high chance of winning, it goes without saying that sportsbooks will not attach too much payout to double chance bets. Whether you are betting on the home team, the away team, or both teams, the odds attached to double chance bets are usually minimal. This means that you will have to risk a huge sum of money to win anything substantial when you place this bet.
No Possibility of a Push: In double chance betting, you either win the bet or lose it, depending on your prediction. There is no possibility of a push or a return of stake.
---
Double Chance Betting Odds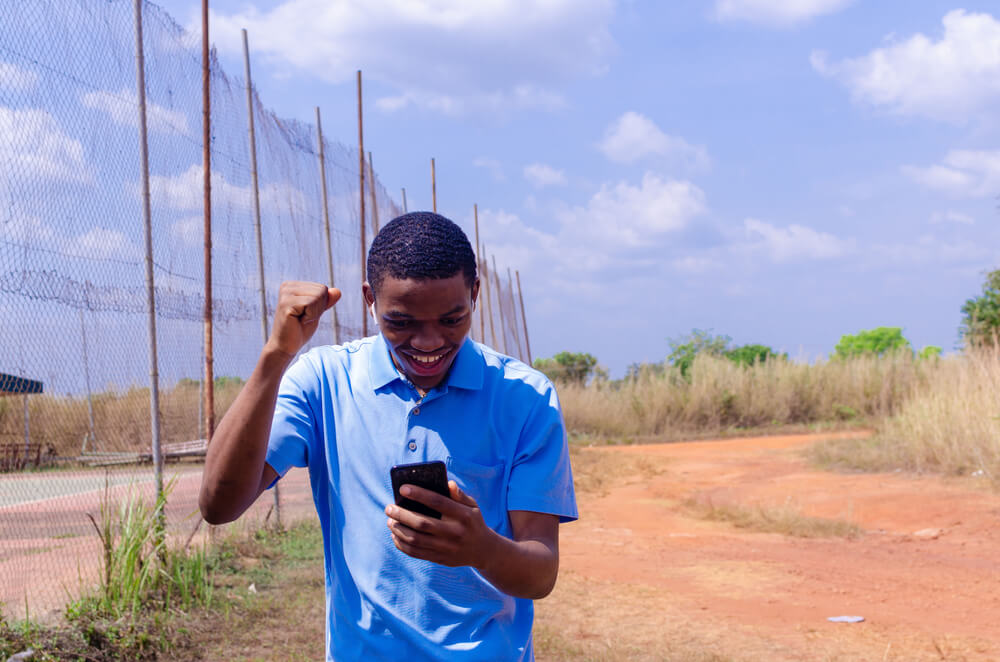 Any punter who will succeed in double chance betting or just about any form of sports betting must understand how odds work. This is because odds are the fundamentals of sports betting.
It shows the likelihood of an event happening during a sports game and determines the potential winnings a punter stands to make should their prediction be accurate.
As a general rule of thumb in sports betting, the higher the odds featured by a sportsbook, the less likely the event will occur, and the more winnings you will gain should the event happen. Sportsbooks usually consider several factors before assigning odds to any event in a betting market, and the same goes for double chance bets.
That being said, double chance bets generally come with three different odds prices. One for the home team to win or draw, the second for the away team to win or draw, and the third for either team to win the match. Of the three outcomes, the one that the sportsbooks analysis concludes to be more likely to happen will have the highest odds, while the one less likely to happen will have the lowest odds.
It is worth noting that while they may be close to each other, the odds that online sportsbooks offer on double chance bets and other bet types often vary from one site to another. So, before you settle down on one website, you might want to shop around to find the one that offers the best prices. Even the slightest difference in odds can help you earn more on any bet.
---
Double Chance Bets Offers and Promotions
One prominent perk to placing bets on sports betting sites online is the availability of bonuses and promotional offers.
The promotions in sports betting sites may not be as lucrative or generous as the ones in online casinos, but you will find some decent offers that punters can enjoy.
While you will hardly find any bonus offer or promotion geared uniquely towards double chance bets, you will find several regular ones that you can use to place double chance bets. Depending on the bookmaker, these can be deposit-free bets, no deposit-free bets, cashback bonuses, risk-free bets, boosted odds, and other promotional offers. Don't forget about online bookies' VIP and loyalty programmes and features like Bet Builder and Cash Out, where you can enjoy some incredible bonuses and experiences.
We should also mention that no matter how attractive they seem, not all bonuses and promotions are worth claiming. So, before you claim any bonus offer, check out the terms and conditions attached to ensure it is worthwhile.
---
What are the Alternatives to Double Chance Bets?
You will agree that double chance betting gives punters an almost full-proof way of betting. With two out of three outcomes covered in a double chance bet, the probability of landing a win is pretty high.
However, as the winning chances of a double chance bet are pretty good, the odds and potential payout that usually comes with the market are generally pretty small. Thus, you might want to check out other alternatives.
1X2 Bets
The 1X2 betting market is where punters will have to bet on one of the three outcomes in a sporting event: a home win, an away win, or a draw/tie. This means that the winning chances here are lower than double chance bets. On the flip side, the odds that come with this market are usually better than that of double chance bets, and you can easily get decent winnings without having to risk too many funds.
Draw No Bet
The Draw No Bet is another popular betting option in Nigeria's sports betting scene. Here, you will back a particular team to win. If the team wins, you win, and you lose if the team loses the match. However, if the game ends in a tie, you neither win nor lose, and your stake will be refunded.
---
FAQ: Double Chance Betting
How do I place a double chance bet?
The process of placing a double chance bet is straightforward. The first thing to do is find a suitable sportsbook, sign up, and deposit funds into your account. Then, you need to find the match you are interested in and then select the double chance bet you want. This will automatically show up on your bet slip, where you will then enter the amount you wish to stake before submitting the ticket.
Is it possible to make multi-bets with double chance bets?
Yes. You can add one or more double chance bets into a multi-bet. You simply add the double chance bet selection you want and then add the rest of your choices into the same bet slip. Bear in mind that to win this kind of bet, every single selection in the multi-bet must win.
Can I cash out a still-to-be-settled bet?
Yes, double chance bets are usually available for early cash-outs. However, the availability of this feature is often dependent on the bookmaker of choice. While many sites offer this feature, some do not. Also, some websites select specific bet types to be eligible for cash out. So, before you sign up with a sportsbook, make sure you confirm that it offers early cash out for double chance bets.
Can I use my mobile for double chance betting?
Yes. Almost all sports betting sites are mobile-optimised, which means that you can place bets and access all of the site's functions on your mobile device, whether through an app or the site's mobile-enabled website. This makes it easy for punters to place bets on sporting events anytime and anywhere.
Should I expect to win every bet I make?
No. Although a double chance bet gives you a better winning chance than most bet types, it only covers two out of three possibilities. The third uncovered possibility may still happen, naturally leading to a loss.
---
Responsible gambling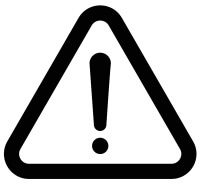 Whatever type of betting you engage in, the possibility of your activity resulting in problem gambling is ever-present in the sports betting scene.
As a result, it is vital to stay accountable to yourself and keep the importance of responsible gambling in mind every time.
Thankfully, most sportsbooks in Nigeria's betting scene come with helpful measures to help players practise responsible gaming. So, don't hesitate to engage these tools as they will undoubtedly prove helpful when you engage in any form of betting online. Use self-assessment questionnaires to see if your gambling is developing into an addiction, and set limits to ensure that you always stay within your means when you place bets. You can also take breaks or exclude yourself for a set period from a betting site using the self-exclusion tool should your gambling start becoming a problem.
Importantly, remember not to bet with money you cannot afford to lose and avoid chasing losses, as these can result in unpleasant financial situations.
---
Recap of Double Chance Betting
To sum up, double chance betting is undoubtedly one of the betting markets with the lowest risks. It offers punters the chance to bet on two out of three possible outcomes in a game, improving the winning chances to roughly 66.7%. It serves well for evenly matched games that you think can go in another direction than anticipated.
However, you must understand that double chance bets typically feature low odds due to their high winning chances. As a result, you will need to stake a lot of money to stand a chance of earning high returns with this bet.
If you haven't tried out double chance betting before, we suggest you head over to any of the best double chance betting sites on our page to get started. Do remember to find the best odds prices and practice responsible gaming.