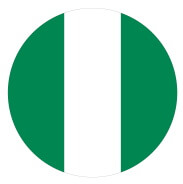 The popularity of sports betting has spread like a raging wildfire over the past several years. This is particularly true in Nigeria which is home to an estimated 60 million sports bettors. It is believed that the average sports bettor stakes about ₦3,000 in wagers each day. While many of these sports bets are placed at the retail sportsbooks that are located throughout the country, most are placed online. There are roughly 80 sports betting companies currently operating in Nigeria.
There are obviously plenty of experienced Nigerian punters who know how to bet online. We're not just referring to the act of placing a bet. That's easy! We mean that they understand the lingo, concepts, and the hard work that goes into placing informed wagers.
The thought of embarking on a sports betting adventure can be a little intimidating for beginners. Many of them don't understand the types of bets that are available. They can't make sense of the odds and they aren't familiar with responsible bankroll management. That's where this beginner's betting guide will come in handy.
This betting guide will introduce prospective Nigerian punters to some key concepts, common terminology, and helpful hints that they can use to start their sports betting journey on the right foot. After reading this, you should have a fundamental understanding of sports betting as well as the confidence to start making your own wagers.
---
---
The Best Betting Sites in Nigeria
Option to bet live on a sporting event
Lots of promotions for new and loyal users
Plenty of available betting markets
Good choice of games
Fast withdrawal times
Large number of games developed by leading software providers
Easy to use website
A full section of promotions and bonuses
Frapapa licenced in Nigeria
In-play wagering function
---
How to Bet on Sports in Nigeria: Top Ten Tips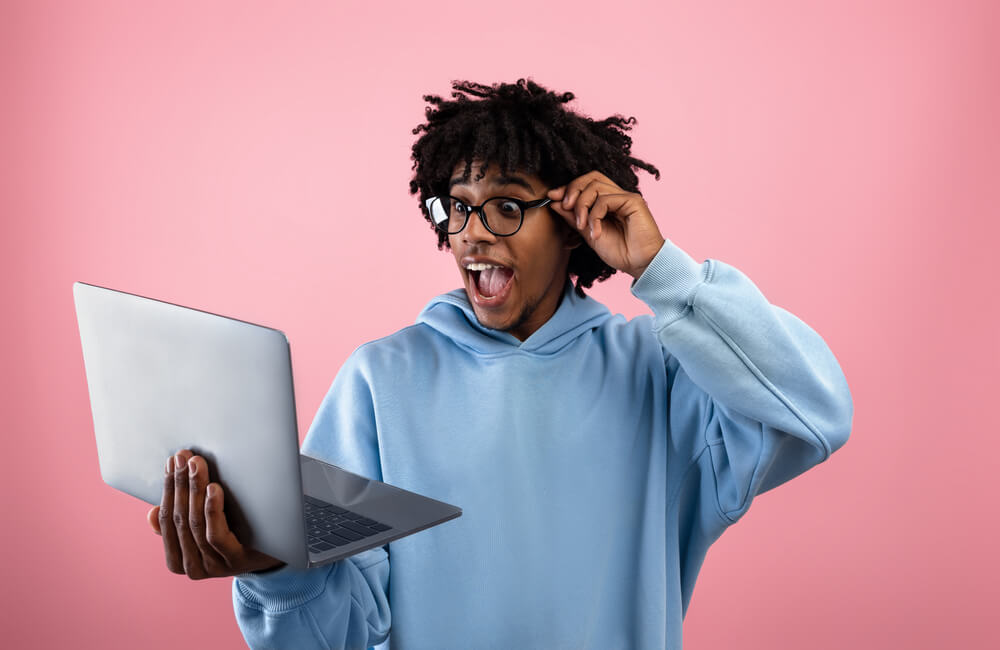 If you want to know how to bet online, you must first acquaint yourself with the basics. We will now dive into some of the most common terms, ideas, and strategies that can be the foundation of a successful foray into sports betting.
---
Types of Bets
If you have ever seen a betting menu at a Nigerian online sportsbook, then you probably already know that there are loads of different types. While a lot of wager types are very easy to understand, some are a bit more confusing. For our purposes, this Nigerian betting guide will start with the three most common bet types.
Moneylines
Moneyline wagers are ideal for new members of the Nigerian sports betting community. They are among the most basic types of bets. There are technically two different types of moneyline wagers. With two-way moneylines, you simply have to pick the straight-up winner of a match. If the team you back wins, then so does your bet. If your team loses, then your wager loses too. If the game somehow ends in a draw, then the bet is a push and you get your stake refunded.
Generally speaking, 2-way wagers aren't decided until the match is over. This includes extra time. For instance, let's say you wagered on the Boston Celtics to beat the Los Angeles Lakers on the 2-way money line and the two teams are knotted in a 99-99 tie after regulation time. Well, the match isn't over yet as it will go into overtime.
Three-way moneylines, also commonly called 1X2 bets, are a little different. As opposed to 2-way moneylines which usually only result in one of two outcomes excluding a push, a three-way or 1X2 bet adds the draw into the mix. This means you can bet on a team to win, lose, or draw. Whereas 2-way moneylines include extra time, 3-way bets are usually graded at the end of regulation time.
So, in our example of the Celtics vs. Lakers match which was tied at the end of regulation, you would have needed to wager on the tie for your 3-way bet to win. Even if you picked the Celtics and they won it in overtime, your three-way bet would be graded as a loss.
We suggest that beginners start with 2-way moneylines as they are easy and you only need to focus on one of two possible outcomes. You can then start incorporating 1X2 bets into your repertoire when you feel comfortable doing so.
Totals
Totals are also very easy to understand and they are among the most popular bet types. With these, the online sportsbook posts a number. The challenge is to figure out whether the total goals scored in the match will be less than the posted number, or greater than the posted number. To illustrate, let's say your online bookmaker sets the game total at 4.5 for a match between Man United and Arsenal. You only have two options. You can bet that there will be 4 or fewer goals scored, or you can bet on 5 or more goals being scored.
If you want to know how to bet totals, you should realize that bookmakers offer a variety of totals. You can bet on first-half totals, second-half totals, and even totals for either team. You will even find that a lot of prop bets are essentially totals. A player prop like "Will LeBron James Score 19.5 points?" is really a total bet. The same can be said of props like "Will Gerrit Cole Record 11.5 Strikeouts?" or "Will Tom Brady Attempt 20.5 Passes?".
It's easy to see why this betting guide highly recommends total bets for beginners. Like 2-way moneylines, totals typically have just two possible outcomes. The only exception to this rule is when a total is listed as a whole number like 4, 7, or 10. These numbers leave open the possibility of a push whereas totals like 4.5, 7.5, and 10.5 do not.
Spreads
Have you ever wanted to back a heavy favorite, you passed on it because the moneyline odds were a little too rich for your blood? For example, you'd like to wager on Rivers United to beat Heartland, but you don't like the -400 moneyline odds. A lot of savvy punters would pass on that high price. However, did you know that you could wager on Rivers United for a much more attractive price? Those who know how to bet spreads do.
With spreads, it's not so much a question of your team winning or losing. Instead, it's about how much they win or lose by. Rather than betting on Rivers United to win straight up, you could wager on them at -1.5. This means that the team must win by at least two goals for you to win your bet. If they lose or win by just a single goal, then your bet loses. By betting Rivers United on the -1.5 spread, you will get much better odds which means a chance to win a bigger payout.
Spreads don't just apply to favorites. Using our example above, you could wager on Heartland at +1.5. This means that you would need Heartland to win, draw, or lose by 1. If they lose by more than 1, then you lose the bet. As you can see, there are many benefits to both sides of the equation. Of course, the main benefit for beginners who want to know how to bet online is that it's easy and there are usually only two possible outcomes.
---
How to bet with Odds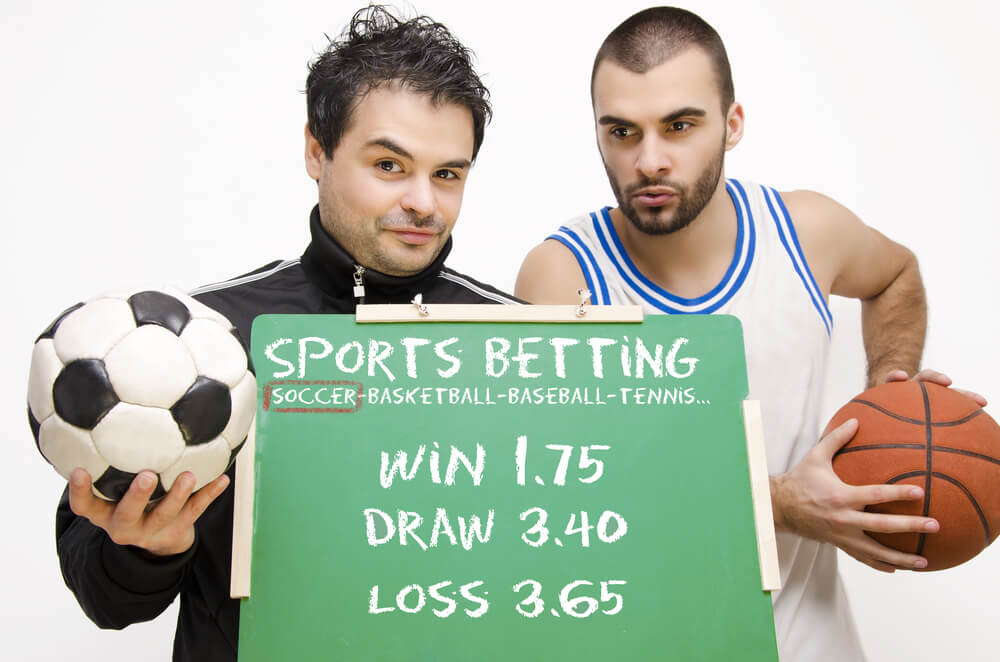 Odds are directly tied to the chances of a given event occurring, but they tell us a lot more than that. But, before this betting guide digs into the topic, you need to know that odds are expressed in a variety of ways. Most commonly, they are displayed in decimal form, fractional form, and American odds. To keep it simple, let's take a 50/50 proposition as an example. This would be displayed as follows:
American Odds +100
Decimal Odds 00
Fractional Odds 1/1
While these numbers look completely different, they mean the exact same thing. Betting at +100, 2.00, or 1/1 means you are getting even money on the wager. You will find that decimal; odds are most prevalent at Nigerian online sportsbooks. So, let's look at a couple of other examples using decimal odds.
Imagine you want to wager on the Remo Stars moneyline and you see that they are listed at 1.40. What does this tell you? Well, for starters, the odds let you know that the Stars are favored to win. They also tell you how much you stand to win. If you were to wager ₦1,000 on the Stars' moneyline, and they won, then you would receive a total payout of ₦1,400. Subtracting the ₦1,000 stake amount leaves you with a ₦400 profit.
In another fictitious scenario, we'll again make a ₦1,000 moneyline wager on the Stars. This time, the odds are 3.30. So, what do these odds tell us? They tell us that the Stars are underdogs. The odds also tell us that we stand to receive a total payout of ₦3,300 if our wager wins. This means a ₦2,300 profit when we subtract the ₦1,000 stake.
Experienced punters who know how to bet online understand the importance of getting the best odds. You can think of odds in terms of being a price tag. Let's say that you are looking for a new pair of shoes. One store has the pair you're looking for priced at ₦40,000. When you visit the second store, you see the exact same pair going for ₦35,000. Any sane person would buy them at the second store because the shoes are cheaper there. Sports betting odds work in the same way. Some Nigerian bookies have better odds than others. By shopping around and getting the best odds, you effectively maximize your winnings while minimizing losses. The differences in the odds might not always be that significant, but it all adds up in the end. Just like saving ₦5,000 on those shoes!
---
Find the Best Nigerian Bookmaker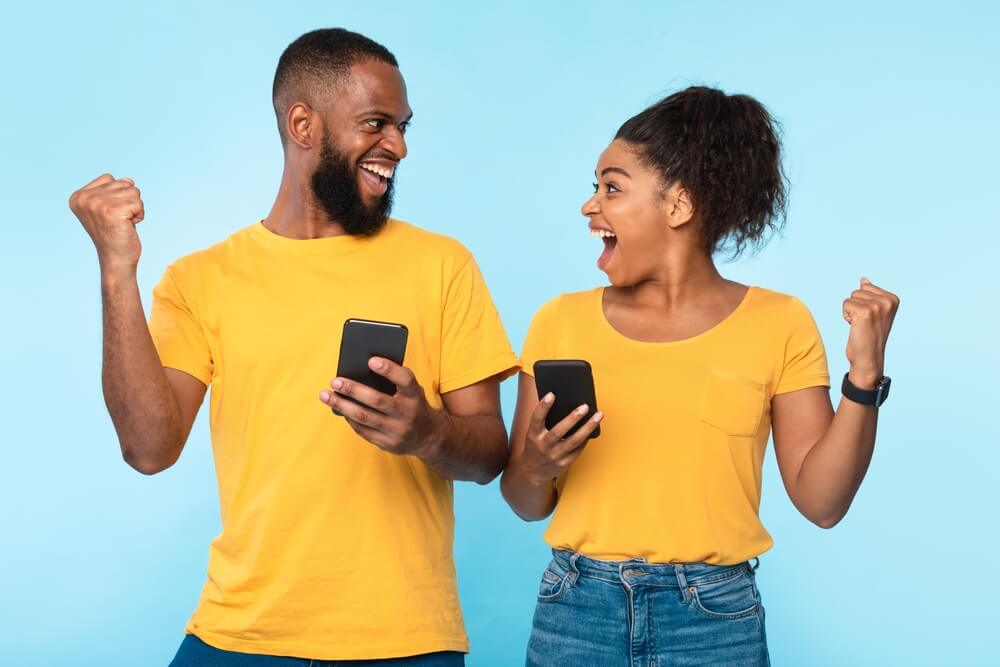 As mentioned earlier, there are over 80 sports betting companies operating in Nigeria. This benefits punters in many ways. One upside is that it gives them plenty of opportunities to shop for the best odds and find bookmakers that offer things like enhanced odds, live streaming, and other exciting features.
So, what is the best Nigerian online sports betting site? Well, the answer is a lot more complicated than you might think. Instead of asking which Nigerian bookmaker is best, they should be asking which bookmaker is the best one for them. You see, sports bettors come in a wide range of shapes and sizes. They have their own unique expectations and betting needs. Moreover, some are heavy hitters while others prefer making small recreational bets.
If you want to know how to bet online, you need to figure out what type of bettor you are. For high rollers, their perfect Nigerian bookmaker will have high deposit, withdrawal, and bet limits. The ideal online sportsbook for savvy bettors will offer the best odds. Nigerian punters who value big bonuses and lots of ongoing promotions will be attracted to sites that offer big bonuses and regular promotions.
Of course, the best bookmaker for you will offer the most competitive odds on the sports and events that you want to bet on. If you like betting on niche sports like beach volleyball, table tennis, and snooker, the best bookie for you will offer odds on those sports.
One of the most valuable pieces of advice that you can take away from this betting guide is that the best online sportsbooks are licensed by the Nigerian National Lottery Regulatory Commission. Sports betting sites that have such a license can be trusted to treat you fairly and pay out your hard-earned winnings.
---
Do Your Homework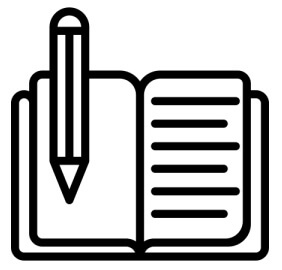 Knowing how to bet online and understanding what it takes to be profitable are two different things. The goal of sports betting or any other type of gambling is to win money.
While you could read tea leaves or call Miss Cleo's Psychic Network to help make your picks, it's not advisable. Instead, you need to commit some time and effort to researching your picks. This will allow you to place informed bets that have a better chance of winning. Just realize that we are talking about gambling here. No bet is guaranteed no matter how much meticulous research you've conducted.
The best Nigerian bookmakers offer a variety of tools to assist you in your research. They have all sorts of statistics and expert analysis. Many sports bettors start handicapping a match with a certain outcome in mind only to find a strong wager that they would have otherwise overlooked.
---
Bankroll Management
You might have some fundamental insight into how to bet online, but this betting guide has a couple more bits of advice for you before you get started. We've stressed the importance of getting the best odds, doing your homework, and a few other things that can help you make a profit. One thing we have yet to cover is the importance of proper bankroll management.
You have to protect your starting bankroll. You want it to last so that you can continue betting. This means coming up with a standard wager amount based on your bankroll and sticking to it. The internet is rife with bankroll management strategies and we implore you to check some of them out. One popular strategy is the 2% rule.
In other words, your standard betting unit equals 2% of your starting bankroll. So, if you deposit ₦50,000, your standard bet amount should be ₦1,000. Remember, this is just one of many strategies. It's ultimately up to you to decide how you want to play it.
Strategies like the 2% rule have many benefits. Perhaps the most significant one is that your account balance can withstand long losing streaks. It may take a great deal of self-discipline to ignore the urge to chase losses by upping your stakes, but you'll be glad you did.
---
Bonuses and Promotions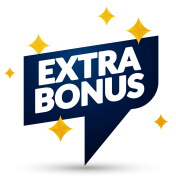 Those who aren't fully versed in how to bet should always take advantage of bonuses and promotions. With upwards of 100 online bookmakers operating in Nigeria, there are loads of free bets, risk-free bets, and bonus cash to be had.
Punters can also find some no-deposit bonus offers which are ideal for getting your feet wet. No-deposit bonuses let you win real money without making you commit any of your own money.
In addition to no-deposit bonuses and welcome bonuses, the best Nigerian online sportsbooks have an array of exclusive offers for existing customers. Reload bonuses, regular promotions, and VIP programs allow punters to receive added value on an ongoing basis.
This betting guide on how to bet online should warn you that not all bonuses and promotions are good deals. In fact, some offers are money-losing propositions. It doesn't matter if you are experienced or if you are just learning how to bet, reading and understanding a bonus's terms and conditions is crucial.
---
Enhanced Odds
Our favorite Nigerian bookies offer enhanced odds as well as other profit boost-style promotions. You will be doing your bankroll a favor by taking advantage of these offers.
Rather than betting on your team to win at 1.75, you might be able to use enhanced odds to get the same wager at even money. The same sort of principle applies to profit boosts. While profit boost offers usually apply to accumulators, they are an excellent way to make your wins much bigger.
As explained above, you only benefit from getting the best odds. Being able to regularly use enhanced odds will have a very noticeable impact on your bottom line. When it comes to sports betting, you need to take advantage of any edge you can find. Enhanced odds are a huge edge.
---
How to Place a Bet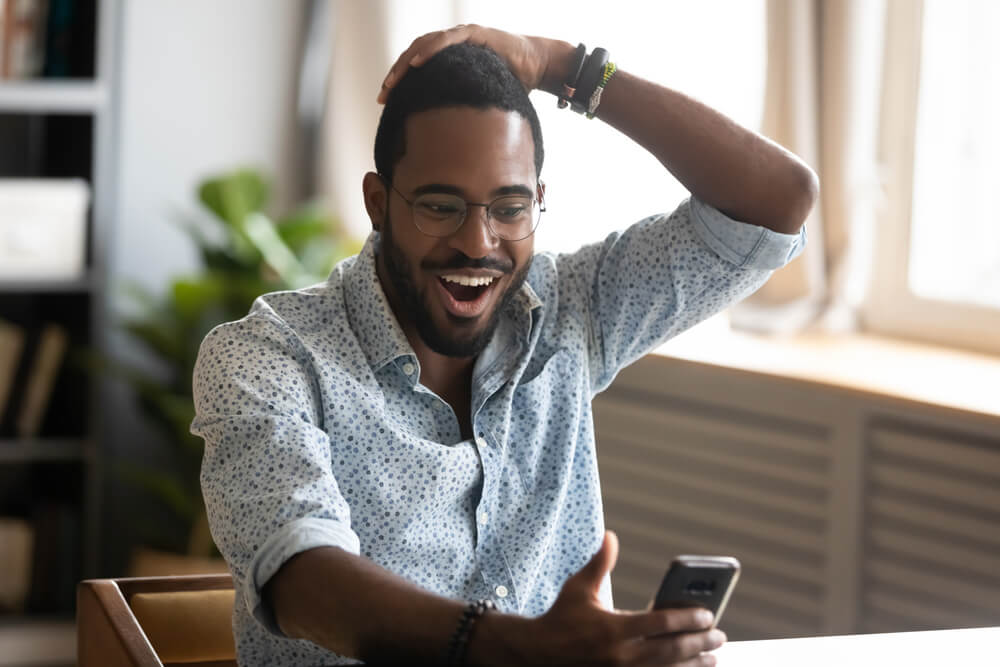 Although zeroing in on the wager you want to make can involve a bit of effort, the process of actually placing that wager is fast and easy. However, you need to do a few things before you can even think about placing your bets.
The first thing you need to do is open an account with one of our recommended Nigerian sports betting sites. Once you've done that, you should check out the available bonus offers. You can proceed to claim your welcome bonus when you take the next step which is making your first deposit. After that's done, you are ready to start betting.
The exact steps for placing a bet can slightly vary depending on your bookmaker, but you'll find that the general idea is the same. You start by logging in to your sportsbook account. From there, you can find the sport, league, and specific event that you want to wager on. Selecting the match will trigger the betting menu which contains all the possible wagers on offer. Selecting the wager will automatically add it to your betslip. You can either enter the stake amount on the betslip and submit the wager, or you can keep adding picks to create an accumulator. Be warned that all bets are final after they've been submitted.
---
Cash Out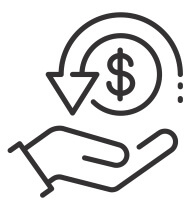 Of all sportsbook features, the Cash Out option is perhaps the most widely used. Let's set the stage by introducing a common scenario. You've placed a moneyline wager at 3.10 on Dakkada to upset the Enugu Rangers. To your surprise and delight, Dakkada has a comfortable 3-0 lead going into the half. Your wager is looking good so far. But, then it happens. The Rangers come out of the half firing on all cylinders and quickly notch their first goal. Moments later, they strike again to make it a 3-2 game.
That wager is now hanging on by a thread as Enugu continues to absolutely dominate play. Your gut and your brain both tell you that your moneyline wager on Dakkada is in peril. You have two options at this point. You can ride the wager out to the end and risk losing it, or you could embrace the Cash Out option.
By opening your bet ticket and triggering the Cash Out option, you close the bet and lock in your profits. This eliminates the possibility of having the Rangers complete the comeback to ruin your wager. We should mention that Cash Out even comes in handy when your bet is getting creamed. If your bet looks like it has no chance, you could use Cash Out to at least receive a small portion of your stake back. It won't be much, but you'd probably agree that it's better than nothing. If you want to know how to bet online successfully, then you need to get to know the Cash Out option.
---
Know How to Bet Online Responsibly
The last tip this betting guide will highlight is one of the most important ones. This advice isn't just for sports bettors, but all gamblers. Betting can be a lot of fun, but it's also easy to get carried away with it once you know how to bet online.
Many Nigerian sports bettors have likely heard the horror stories of people ending up in dire situations due to gambling. Countless punters have lost family, friends, jobs, and even their houses because they couldn't control their gambling.
This betting guide strongly suggests that you make use of the Responsible Gambling tools and resources that your Nigerian bookmaker offers. You can usually find these tools in your account profile. One of the first things you should do is set limits on your deposits and stake amounts. You can also take a few moments to complete a self-assessment test that will indicate whether you are at risk of developing troubling habits.
If you really know how to bet online, you should know when it's time to take a break. You can take a short time-out or enter into a brief cooling-off period during which time you will be blocked from placing bets. These periods of respite can be for a few days, a few weeks, or even several months. You can also opt to self-exclude permanently if things get too out-of-hand.
---
Conclusion - How to Bet on Sports

While this betting guide is primarily aimed at novices, we hope that experienced bettors who took the time to read it were able to gain a bit of insight too. Sports betting has never been more popular and millions of Nigerians do it every day. Hopefully, those who didn't know how to bet before reading this betting guide will now have the confidence to give it a try. Just remember to understand the wagers you make, pick the best Nigerian bookmaker for you, and remember the other key bits contained in this betting guide. Doing so will ensure you have the most enjoyable sports betting adventure possible.